MANILA, PHILIPPINES (9 November 2023) – In the ever-evolving digital landscape, influencers have risen to become the stars of the online stage, wielding the power to shape trends, inspire purchases, and influence decisions. Shopee recognizes this transformative potential and has warmly embraced content creators as integral elements of the e-commerce ecosystem. To commemorate the upcoming 11.11 Mega
Pamasko Sale, Shopee hosted its inaugural Shopee Creators Night, uniting key influencers, brands, and
sellers in a celebration of mutual growth, rich with thrilling activities and phenomenal prizes.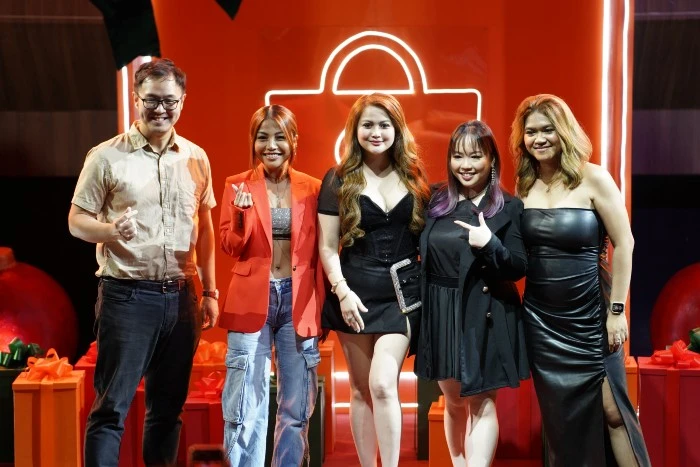 Shopee's Ecosystem of Influencers
Integrating influencers into the Shopee ecosystem underscores the platform's unwavering commitment to enriching the shopping experience. Vincent Lee, Head of Shopee Philippines, emphasized, "Influencers introduce a new level of trust and credibility to the platform, humanizing the experience and adding a relatable face to products and brands. This trust translates into heightened engagement, increased conversion rates, and ultimately, more successful transactions."
● Redefining the Shopee experience with influencers: Through Shopee, influencers share their favorite products, provide authentic reviews, and co-create exclusive collections, effectively
becoming digital shopkeepers who guide their followers through curated shopping journeys. In
return, they cultivate devoted and engaged followings. The recent launch of Shopee Besties, a
dynamic squad of the country's top fashion and beauty influencers, exemplifies how Shopee
effectively leverages content creators to redefine the online shopping experience. Beauty guru
and social media sensation, Michelle Dy, shared her thoughts on being a Shopee Bestie, stating, "Being a Shopee Bestie allows me to share my top picks from the platform with all my beloved followers, who have always been asking me where I get my beauty holy grails – now they know!"
● Tapping into an extended fanbase via influencer-led live streams on Shopee Live: Shopee Live revolutionizes Filipino sellers' approach, blending entertainment seamlessly with shopping. Influencer-led live streams create a dynamic ecosystem, appealing to modern consumers who value authenticity and community. The platform empowers influencers to deepen their connection with audiences through live sessions, showcasing favorite products, providing honest reviews, and co-creating collections in real-time, offering fans a rewarding shopping experience. Dianne Medina, host, and actress, expressed, "Live streaming is an immersive experience where I chat,
laugh, and interact with my viewers in real time. It's all about that personal touch and connection that makes online shopping feel like a friendly conversation."
Elevating 11.11 with Influencers, interactive experiences, and exclusive promotions
This 11.11, the fun is not just about great deals and discounts! As shoppers gear up for the year's biggest sale, they can prepare for an exhilarating lineup of activities, from posts sharing about exclusive promotions to exciting Shopee Live streams by their favorite influencers. Of course, on top of all the influencer-led activities, Shopee promises an amazing shopping experience with the following discounts and deals:
● Free Shipping with P0 minimum spend: This 11.11, shoppers can once again enjoy free shipping on all their purchases with no minimum spending, making online shopping more affordable than ever!
● Exclusive 70% off on Pamasko Deals: A day of non-stop shopping is on the horizon with up to
70% off from various brands and sellers, promising an exceptional shopping experience.
● Shopee Live Milyonaryo: One lucky winner will walk away with 1 Million Pesos during the 11.11
Mega Pamasko Sale! Simply shop on Shopee Live from now till 11 November to participate! The more you shop, the higher the chances of becoming a millionaire!
● Shopee Mall Outlet Deals: The Shopee Mall Outlet returns this 11.11, offering shoppers more
fantastic discounts of up to 90% off. Expect an array of jaw-dropping deals from brands such as
Adidas, Samsung and Forever21 that will allow shoppers to get more value for their money, enjoy
a great year-end shopping experience, and purchase branded items at lower prices.
In addition to these enticing deals, users can anticipate discounts from brands like Ace Hardware, adidas, Airwheel, AquaFlask, ASD Philippines, Babypal, Barenbliss Official, Canon, Cetaphil, Chef's Classics, Crocs, Crown, DAZZLE ME, Frito-Lay Official, Garnier, GSK, Hegen, Hydro Flask PH, INSPI, issy, Keds, Kleen Kanteen, Kleenfant, L'Oreal Paris, Maybelline, Mayfair Living, Mcdodo, Mikana, MSI, Nuby, Olay, Organic, Oxecure, P&G, Philips Avent, Puma, Rockspace, Secretlab, Shigetsu, Simplus Official, Snailwhite, Sperry, Sunnies Face, Tala by Kyla, Tecno, Tigernu, Tiny Buds, TP-Link, Unicare, Unilab, Vivo and YOU Beauty.
Mark your calendars for a year-end shopping extravaganza like no other! Download the Shopee app from leading app stores and visit this link for more information about Shopee's 11.11 Mega Pamasko Sale!
Also, the highlight of the night is the surprise and comeback performance of Apl.De.Ap, Fil-American Singer and featuring Emmanuelle Vera, singer and beauty queen.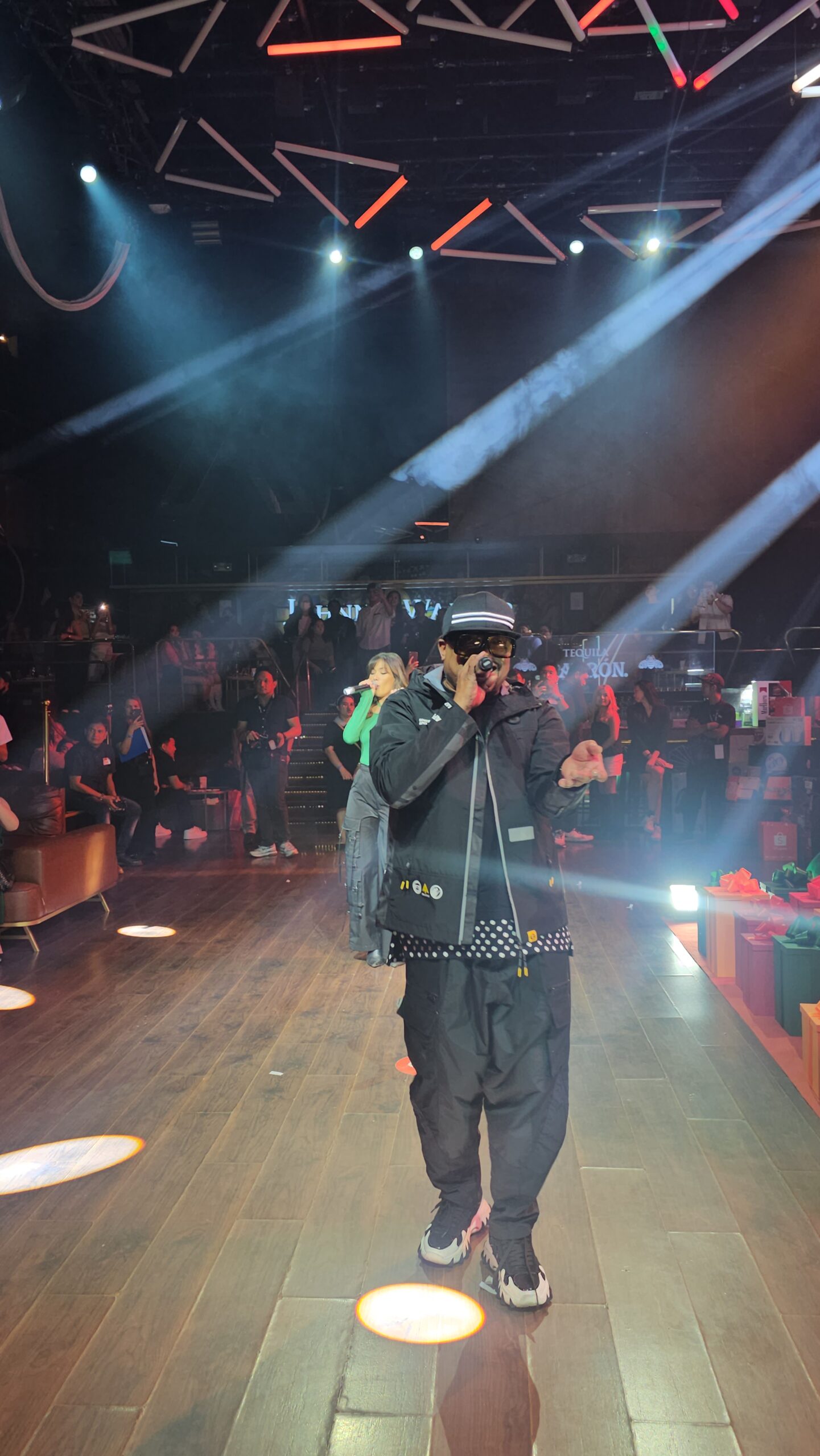 – END –
About Shopee
Shopee is the leading e-commerce platform in Southeast Asia & Taiwan. Shopee promotes an inclusive and sustainable digital ecosystem by enabling businesses to digitalize and grow their online presence, helping more people access and benefit from digital services, and uplifting local communities.
Shopee offers an easy, secure, and engaging experience that is enjoyed by millions of people daily. Shopee is also a key contributor to the region's digital economy with a firm commitment to helping homegrown brands and entrepreneurs succeed in e-commerce.
Shopee is part of Sea Limited (NYSE: SE), a leading global consumer internet company. Sea's mission is to better the lives of consumers and small businesses with technology through its three core businesses: Shopee, Garena, and SeaMoney.