SM Supermalls officially launches #WatchSM, its newest entertainment channel on YouTube. It's the first shopping mall branded entertainment YouTube channel in the Philippines that aims to let SM fans across the globe experience aweSM fun and play anytime, anywhere with their favorite Pinoy celebrities and online influencers plus YouTube sensation herself, SM Elevator Girl, Cheridel!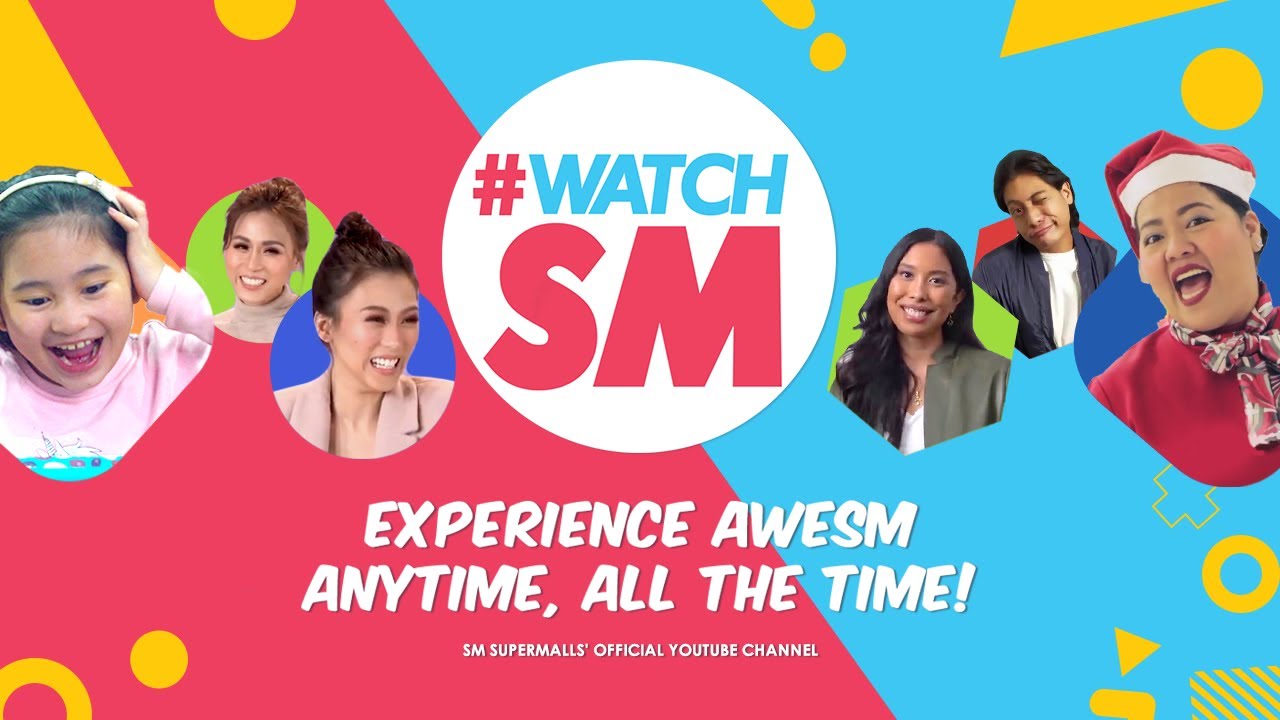 "SM Supermalls has been dedicated to serving our shoppers online and offline. With the ongoing pandemic, we continue to raise the bar in terms of expanding our omnichannel presence so that we can still bring the joy of being at SM to wherever our shoppers are – and #WatchSM is a natural extension of that," said Jonjon San Agustin, SM Supermalls senior vice president for marketing.
To kick off the launch, #WatchSM YouTube channel will air back-to-back-to-back livestreams on March 20, 2021 at 11:00am. You can tune in and enjoy the pilot episode of #LOLwithCheridel where SM will be giving away a total of P100,000-worth of SM gift certificates. The program will be followed by #ShopmagConnects and #CheckCyberzone episodes which will treat viewers with more aweSM gifts and prizes.
#WatchSM will feature regular branded entertainment shows especially produced for the unique interests of YouTube viewers. Among its flagship programs are #ShopmagConnects where viewers can learn tips from their favorite celebrities; #CheckCyberzone that highlights the trendiest gadgets; and #LOLwithCheridel that treats SM fans with a dose of aweSM vibes and fun-filled videos that will make everyone laugh out loud. Also part of #WatchSM are #FirstDibs that is SM Squad's go-to show for everything new and fresh; #FAMtastic for the fun videos perfect or SuperKids and the whole family; #DineInSM VLOGS that features the best of the best dining spots at SM; and #SMRegional playlists that put the spotlight to the unique experiences enjoyed by shoppers at SM malls across the Philippines.
For its online achievements, SM has won the Gold International Stevie Award for the corporate website smsupermalls.com, the Gold Asia-Pacific Stevie Award for SM Supermalls Mobile App, and the "Best Marketing and Communications Campaign in the Philippines" award from Dragons of Asia for the #SMoments Video Series digital campaign, among others.
So, don't miss out on all the fun and exclusive news! Visit the #WatchSM YouTube channel and don't forget to like and subscribe.
For more aweSM fun and play videos that you can experience anytime, all the time subscribe now to #WatchSM via youtube.com/WatchSMnow."
###