EcoSphere Multi-Purpose Cleaner is Gentle, Versatile, Eco-friendly and Effective.
The perfect partner in making your home your haven.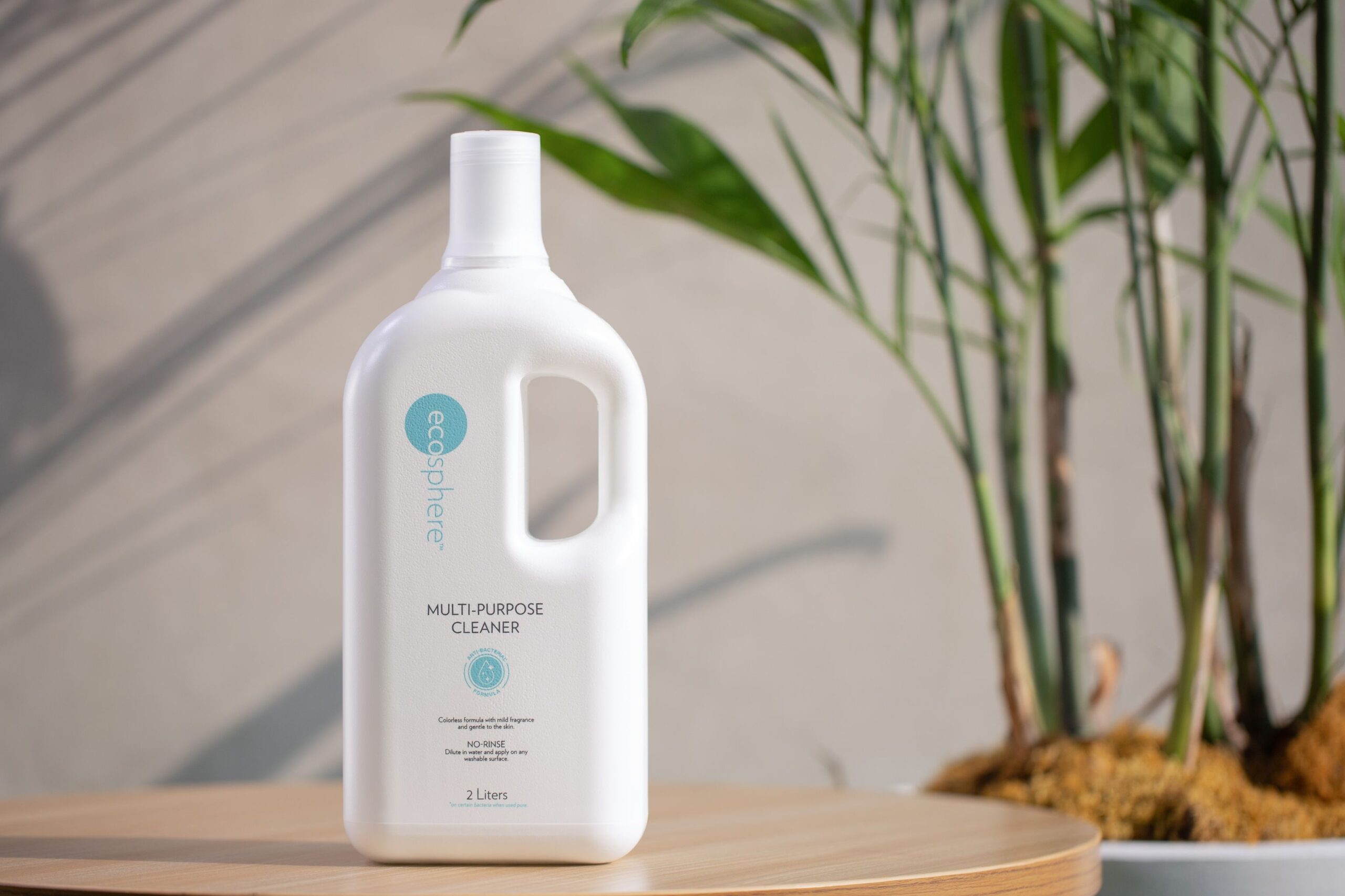 I always make sure that my family is protected at all times. The best way to protect them is through proper good hygiene and a clean environment.
Last October 18, 2021, Nu Skin has launched the newest home cleaning buddy of Mommies. EcoSphere Multi-Purpose Cleaner is the company's latest product offering in the Philippine market and is the powerful follow-up to its first home category entry under the EcoSphere brand.
EcoSphere Multi-Purpose Cleaner is a liquid cleaner that works thoroughly as it sanitizes and disinfects any washable surface by reducing up to 99.999% of certain bacteria when used pure. It features an innovative formula that contains effective ingredients that are not harmful to the skin. Additionally, it offers various dilutions to clean at different potencies for various applications.
Starting the Clean Homes Movement
There is a healthy living movement on the rise, and it begins in our homes. There's an increased preoccupation with 'clean living' and 'clean sleeping' as means to achieving a more balanced and secure environment in the space of our homes.
To have healthy meals, we must secure the cleanliness of meal preparation – even the areas we prepare it in. There's also an increasing awareness of health hazards associated with certain allergens and indoor pollution. While our laundry and cleaning habits look to eliminate bacteria, it shouldn't be at the expense of our skin and general health. External life stressors and extreme digitalization are also bringing a renewed focus on securing a state of mental wellbeing at home. Lastly, a host of sleep-supporting propositions and products that enhance the home ambiance and balance are on the innovation front line.
With all these insights on the importance of home care and having safe but effective options, consumers need a product they can trust, from a brand they believe in. This is where Nu Skin's EcoSphere Multi-Purpose Cleaner comes in.
Reasons Why Mommies will surely Love it:
It's Eco-friendly formula – cost-effective with fewer bottles thrown away compared to ready-to-use cleaners. I love the simple packaging, it's very minimalist. I also love that it comes with 2 Liters bottle. Though I hope they can also come up with a smaller bottle but what is good about it, you can transfer it to a small container so very convenient as well.
Greener profile – formulated with DIMETHYL 9-DECENAMIDE derived from bio-based sources, that covers a wide range of household cleaning applications.
Anti-bacterial formula – effective in reducing up to 99.999% of bacteria when used pure.
Gentle to the skin – water-based formula. This is very important to me. I am always looking for a water-based formula cleaner that is safe for our skin. And since we have sensitive skin I see to it that all the stuff that we are using is safe for us.
No-rinse – can be applied anywhere, on any washable surface, wherever you are. Rinsing is required on surfaces that may directly have contact with food. It is very convenient for me as Working Mom, it can make my life easy in terms of cleaning.
Versatile and effective cleaner – various dilutions can clean at different potencies for different applications.
Child-proof cap – this feature helps reduce the risk of children opening the cleaner and ingesting it. That is why it's our new Home cleaning buddy. I can say that it's #MomSHEApproved for me.
Make Happy Memories and Share the Care at Home with EcoSphere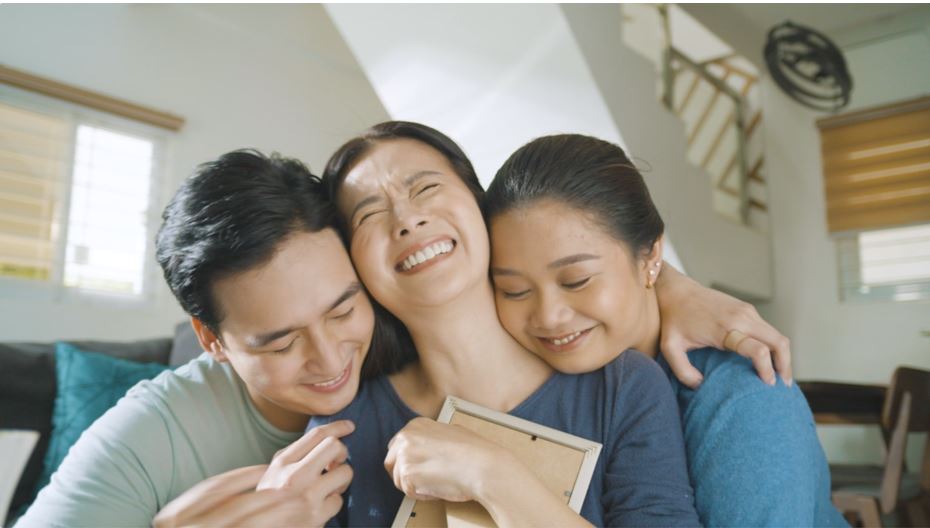 EcoSphere's heartwarming digital video depicts a story of a mother's care and love for her offspring. Making sure they are safe while at the comforts of their home. Through this video, EcoSphere hopes to showcase how a simple act of appreciation, care, and love is worth a thousand words.
Agency: Boost MNL Agency | Director: Pochie Lazaro| Director of Photography: Ryan Tizon
Oh, I love the video, very heartwarming and tear-jerking. As a Mom, sometimes we just want to feel appreciated for the things we are doing for our family, and a simple I love you or a hug means a lot to us.
EcoSphere Multi-Purpose Cleaner Ingredients
DIMETHYL 9-DECENAMIDE — a revolutionary formulated solution designed for dilution to meet specific product needs for a wide range of household cleaning applications. Various dilutions can produce products for multi-purpose cleaning such as washing floors, windows, inks spills, sinks and countertops, and to any washable surfaces. It is derived from bio-based sources providing a greener clean in both household and industrial environments.
LAURAMINE OXIDE — a cleaning agent that acts as a surfactant that loosens and traps dirt, hence removing it from the surface that you are cleaning.
SODIUM LACTATE — provides pH regulation to clean surfaces without harming its natural state – the key elements for a multi-purpose cleaner formulation.
About Nu Skin
Founded more than 35 years ago, Nu Skin develops and distributes innovative consumer products, offering a comprehensive line of premium-quality beauty and wellness solutions. The company builds upon its scientific expertise in skincare, nutrition, and wellness, to continually develop innovative product brands that include the Nu Skin® personal care brand, the Pharmanex® nutrition brand, the ageLOC® anti-aging brand, and most recently, the EcoSphere home care brand.
Nu Skin sells its products through a global network of sales leaders in Asia, the Americas, Europe, Africa, and the Pacific. In the Philippines, Nu Skin opened its flagship branch in Ortigas Pasig in 1998. As a long-standing member of direct selling associations globally, Nu Skin is committed to the industry's consumer guidelines that protect and support those who sell and purchase its products through the direct selling channel. Nu Skin International is a wholly-owned subsidiary of NSE, Inc., which is traded on the New York Stock Exchange under the symbol (NYSE: NUS). More information is available at nuskin.com.
Find us on Social Media
Facebook: fb.com/nuskinphils
Instagram: @nuskinph