LUMOS RAY Projector is an affordable solution for cinema lovers. It's an all-in-one projector with Netflix, Youtube, and built-in speakers. A home cinema that is plug and play.
LUMOS RAY Projector will be a sure hit here in the Philippines, especially amongst the young Millennials, Gen Z, and families since we love to watch series or movies on Netflix. It comes with everything that we need to get started with the Home Cinema.
LUMOS RAY Package & Accessories
Upon opening the box, it has the LUMOS RAY projector which is stylish in white and black color with a leatherette handle at the top which is very handy and comfortable to carry whichever you want to place the projector. At the back, you can find the Inputs. There's AV, IR, headphone jack, HD port, USB port, and micro SD card slot.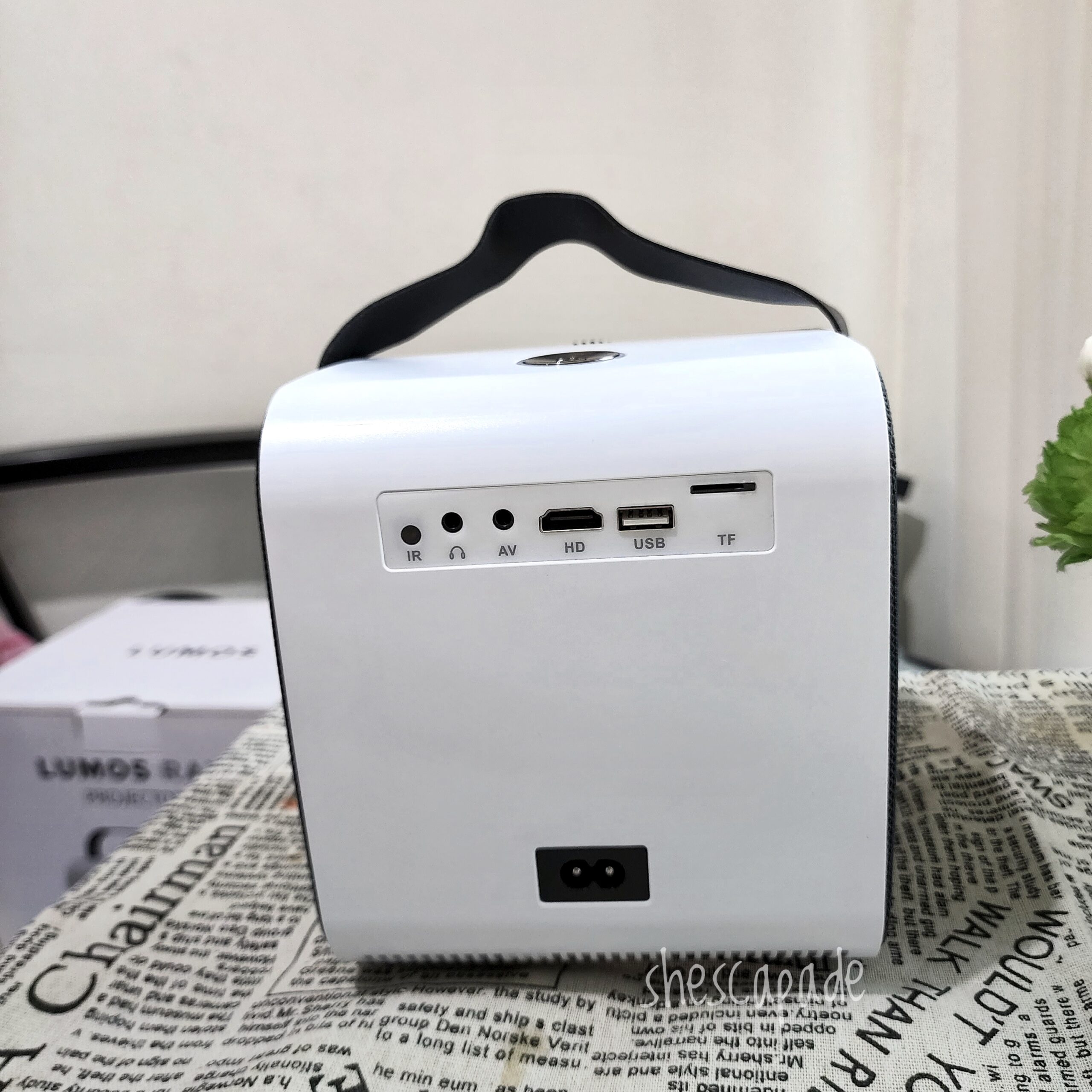 And it has a remote control, power cable, AV, and HDMI cable. And a guide on how to use the LUMOS RAY Projector.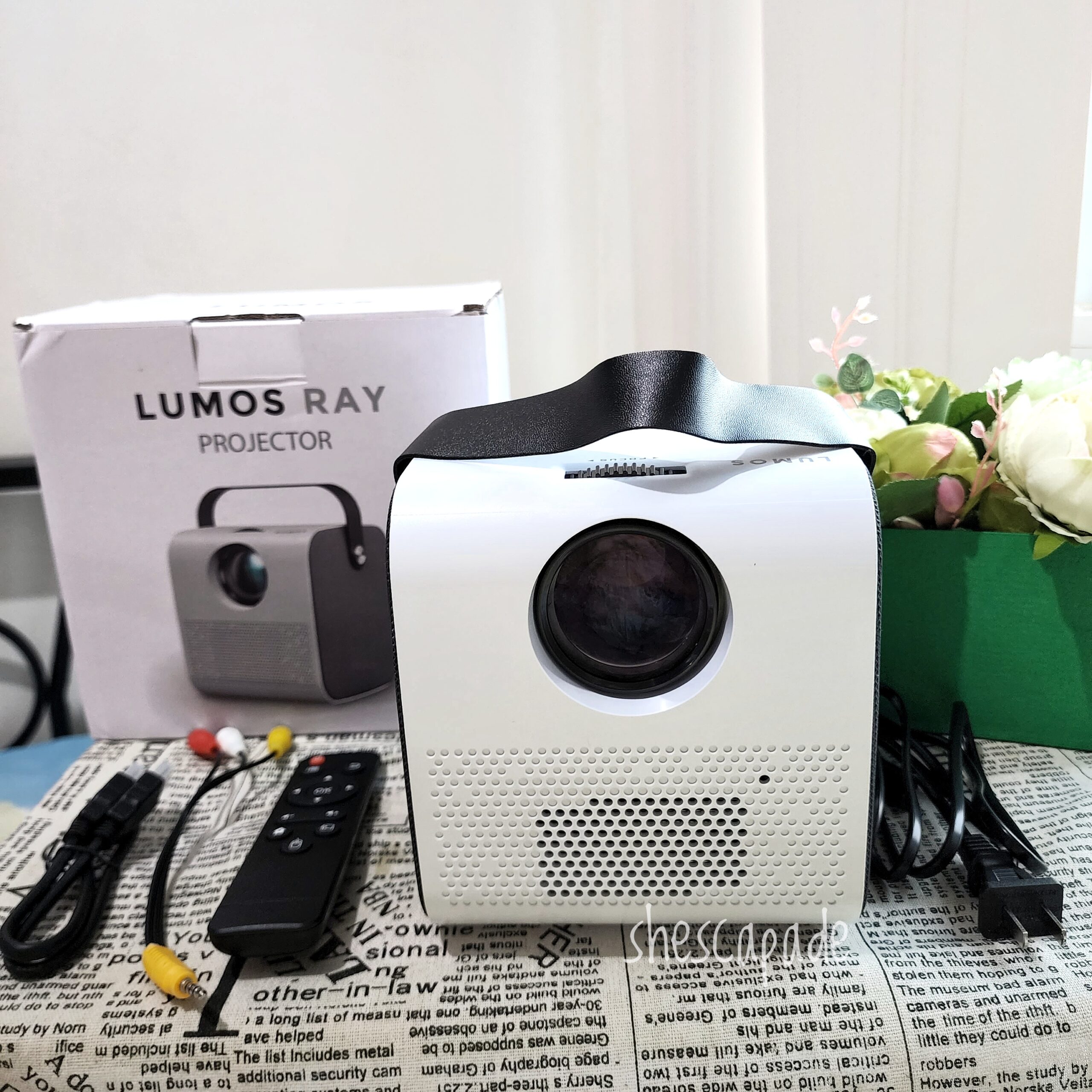 Massive Screen & High Brightness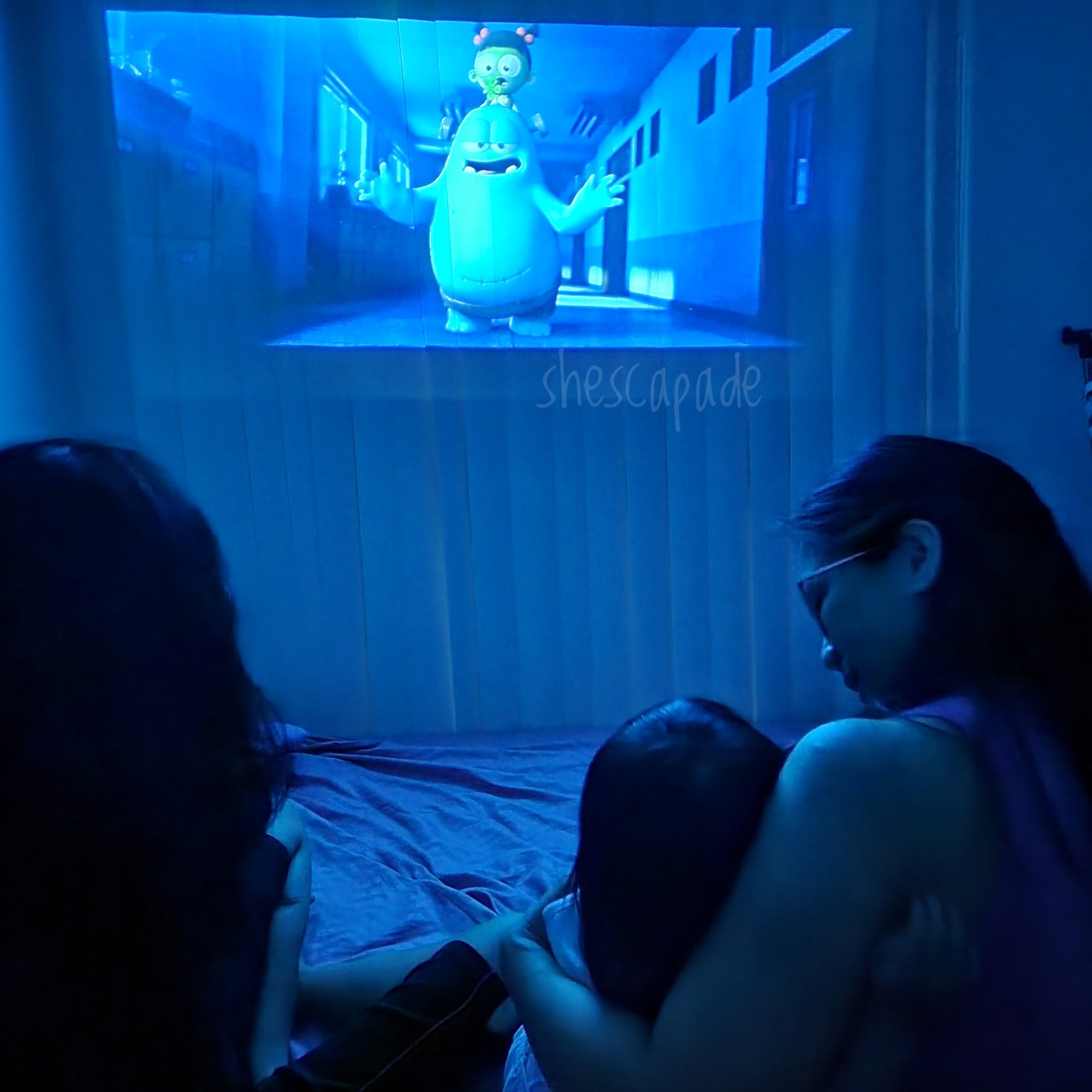 It has a massive screen with little space. Short Throw (1.3:1) is good for smaller bedrooms. Around a 3m distance can project an impressive 100-inch screen. With 720p HD clear resolution, a great Visual Clarity (1080p Blu-Ray Support).
Bright 3,000 Lumens – High Brightness makes the colors more vivid in darkness (not grainy or washed out).
Built-in Netflix and Youtube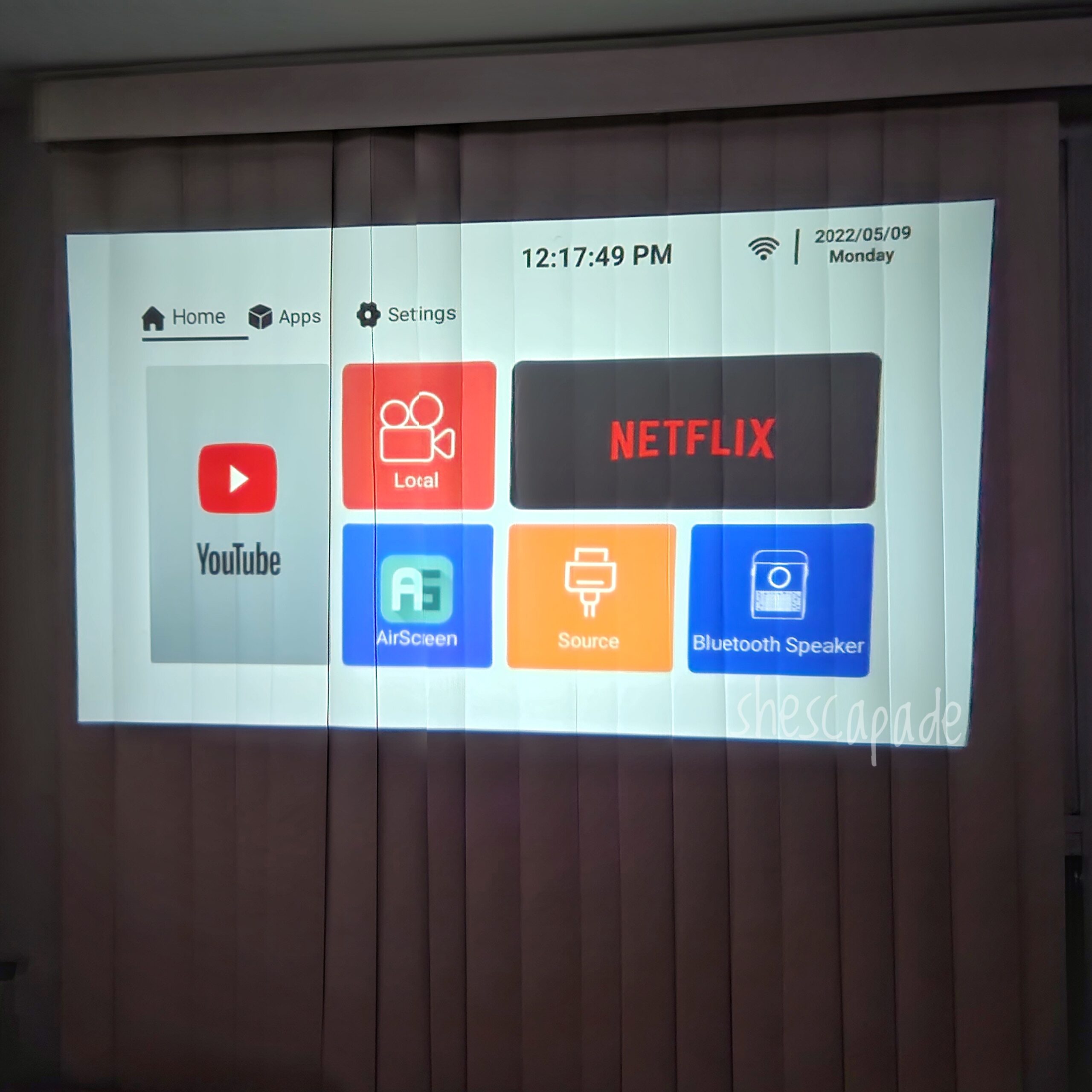 The most used 2 apps by Filipinos are Netflix and Youtube. This is very special as traditional projectors usually are not smart. This projector has its own inbuilt Android operating system which makes it plug and play.
Wireless Mirror Casting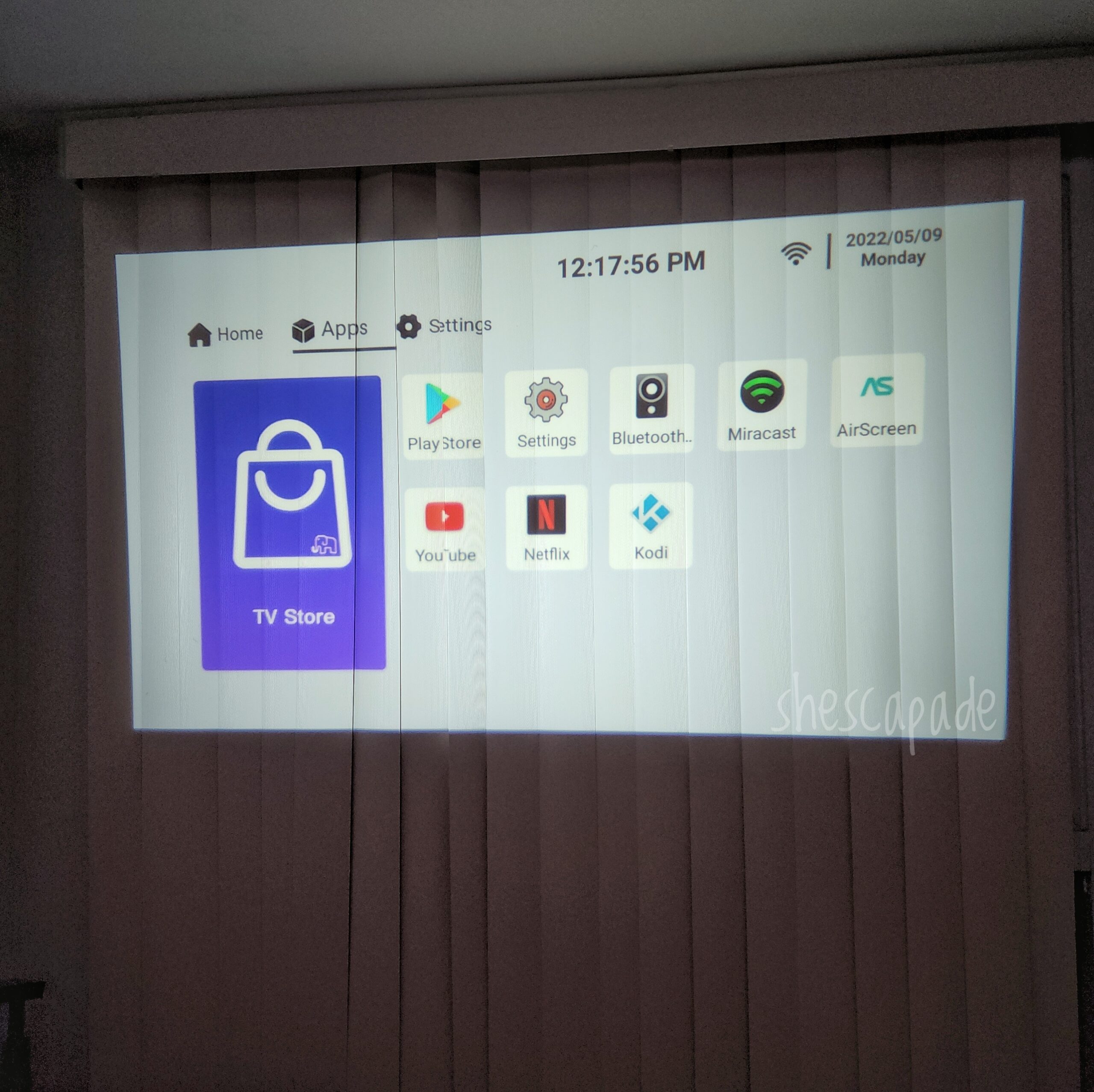 Simply open the inbuilt Air Screen app & connect via Wi-Fi to the mirror smartphone. Most use it to play mobile games, use Spotify, or even Zoom call over a huge screen while lying in bed.
Premium & Elegant Look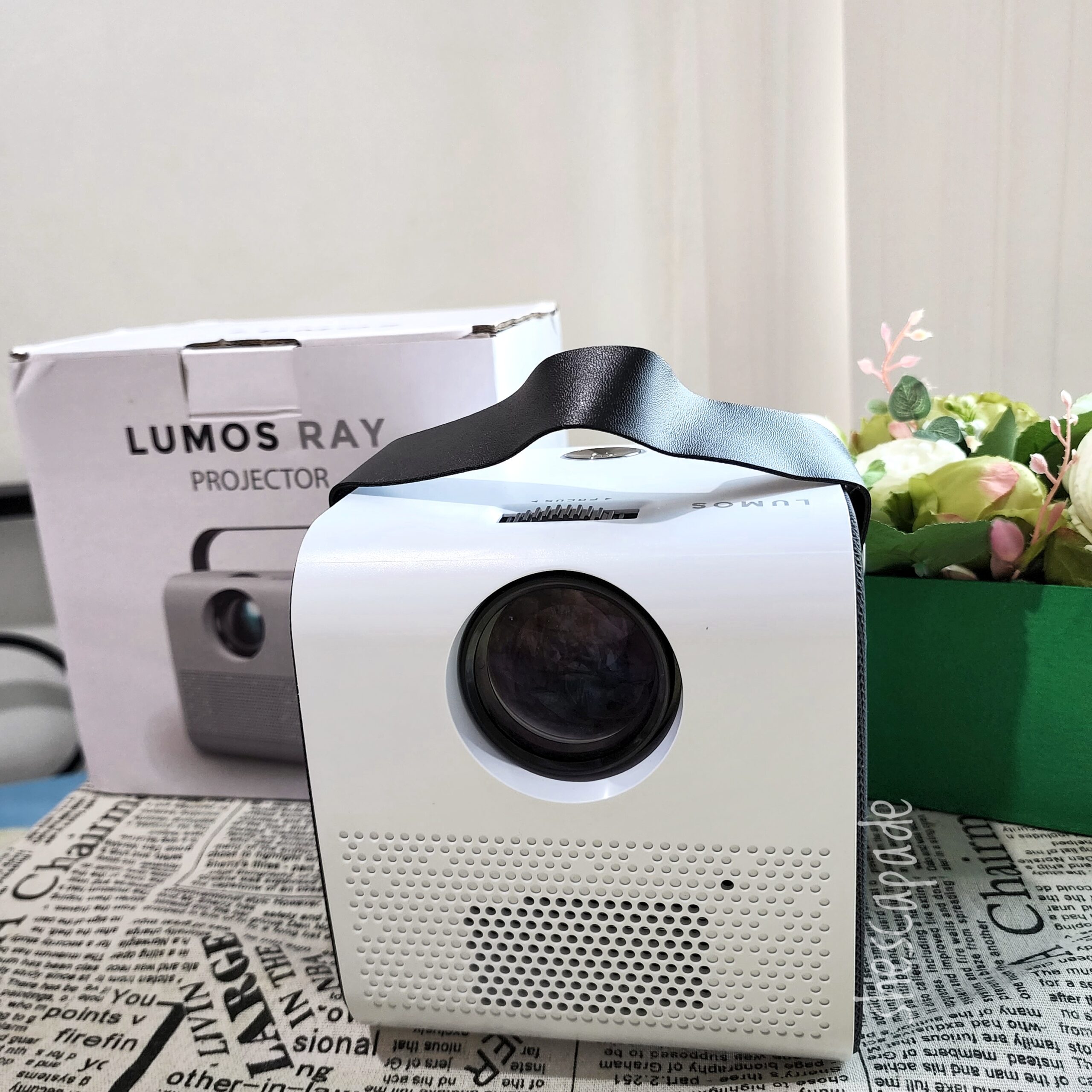 A minimalistic & sleek look adds a touch of modernity to your room.
Inbuilt Dolby Audio – Good cinematic surround sound that is powerful enough by itself.
LUMOS RAY Pricing & Availability
The LUMOS RAY is priced at only ₱8,999 and the RAY Smart at ₱11,999 with a 1-year local warranty.
The LUMOS RAY Home Cinema Projector is now available for purchase directly from LUMOS Projector via their website at https://www.lumosprojector.ph/shescapade.
The company currently only ships locally in the Philippines, Malaysia, and Singapore where they have received thousands of satisfied 5-star real reviews across their website.
Overall, I love the sleek look and it's handy to carry. My daughters are happy too since they can watch their favorite movies and series.  It can also connect via WIFI and Bluetooth devices. And it can be a Bluetooth speaker too. Also, it's affordable and user-friendly since it's plug-and-play. A nice investment especially today when online streaming services present new shows and movies every other day, there is no better way to enjoy them than from the comfort of our own home, particularly by way of a home cinema.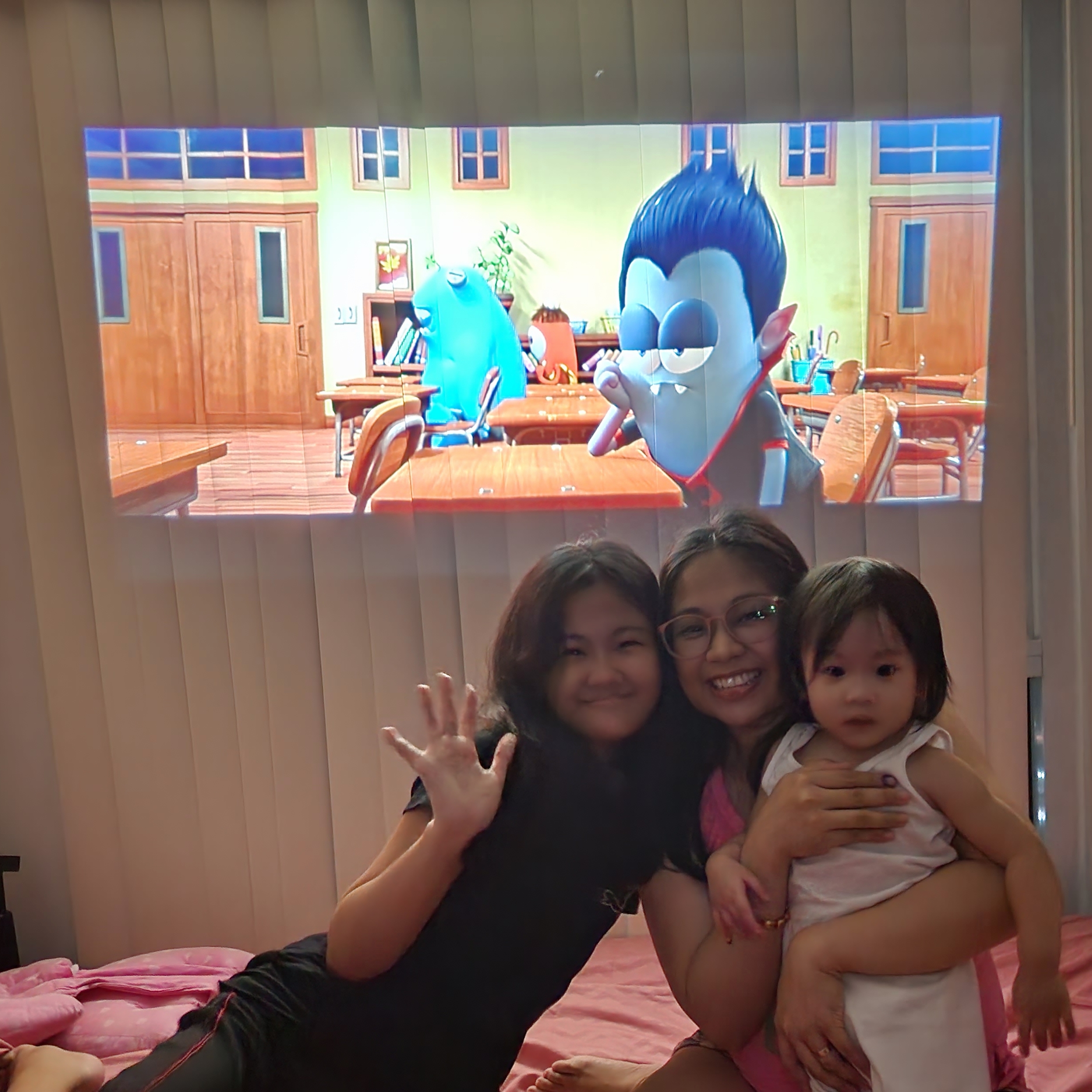 ###
About LUMOS Projector
LUMOS Projector Philippines originates from Singapore. Due to popular demand from Filipinos who are in Singapore, they've convinced us to bring our popular brand into the Philippines. We strive to provide the best quality home cinema projector, made affordable for everyone.
Our projectors are built with leading tech specs but cost a lot less due to a direct-to-consumer business model whereby we sell without the middleman. We pass down as many cost savings as possible to the consumers so that they can enjoy a well-built projector at a great price!
For more information, please visithttps://www.lumosprojector.ph/shescapade or email them at support@lumosprojector.ph, or direct message our FB Messenger Chat. A dedicated support team will assist you!