There's no denying that the global pandemic in 2020 was difficult and altered our way of life. While 2020 was a year of challenges, it was also a year of successes and lessons learned.
That is why, even as the pandemic tested our ways of connecting with people and limited our face-to-face interactions, Lumina Homes continued its annual Gawad Lumina to honor those who performed exceptionally and went above and beyond because of their achievements, no matter how small or grand, deserved to be celebrated. Because Lumina prioritizes the health and safety of its employees and partner sales network, it was held virtually for the second time this year.

Gawad Lumina is an annual sales awarding event that expresses gratitude to partner networks while also recognizing top sales performers who delivered exceptional results. Over 500 performing Bida Lumina Sellers registered and joined "Gawad Lumina 2020: Digi-Connect" last March 19, 2021, via Zoom this year.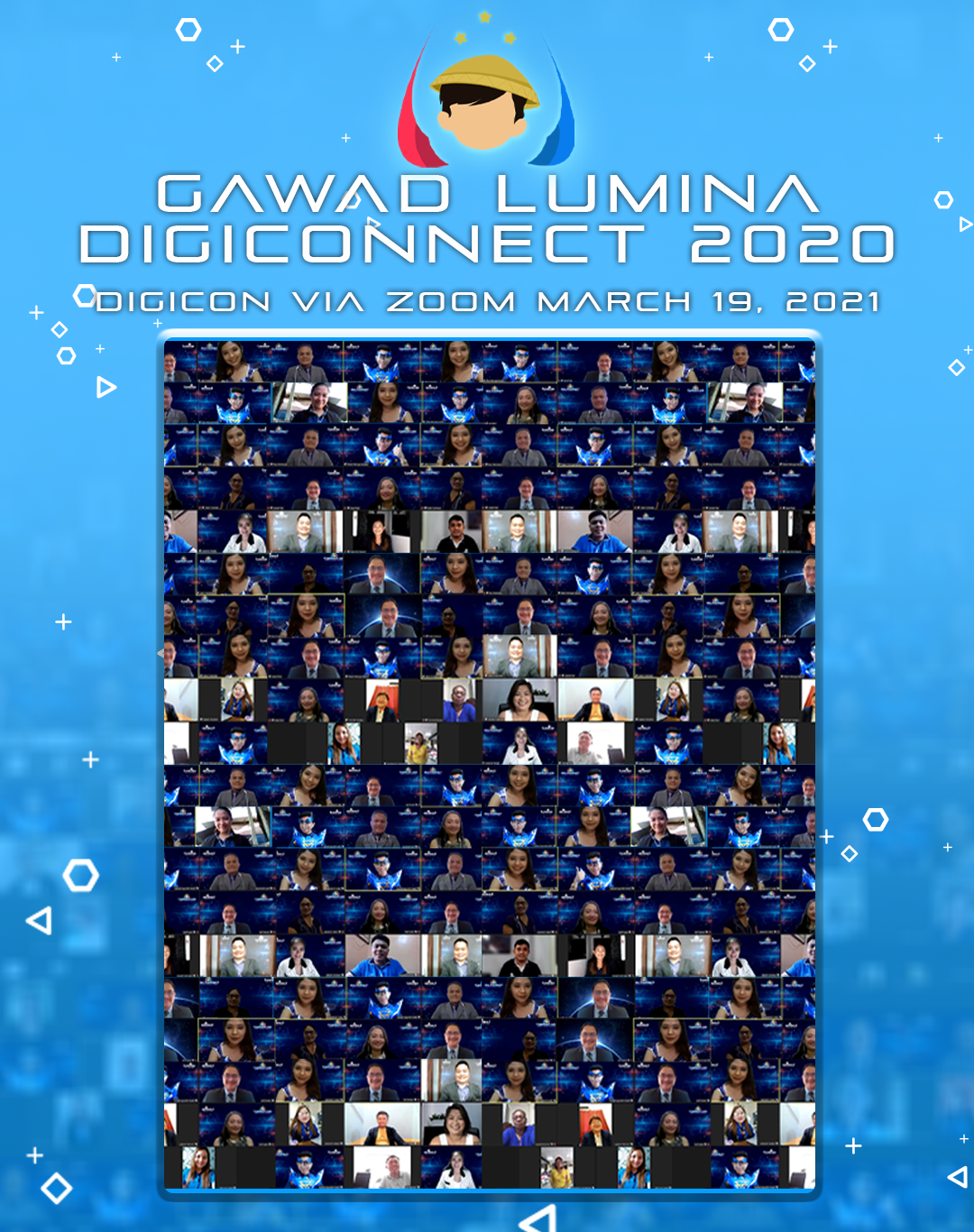 The top-performing for each cluster of Lumina Homes such as North and East Luzon, South Luzon, Visayas, and Mindanao were recognized in this year's Gawad Lumina in the categories of Salespersons, Sales Managers, and Brokers.
The event highlights the awarding of the overall awardees.
Here are the Lumina-wide Top Performers:
Salespersons Category
Top 1. Aiza De Chavez of Che Abellar Realty
Top 2. Stephanie Anne T. Magno of Vera Vertical Sales Corporation
Top 3. Mark Jason Serion of Sunriser Realty
Top 4. Jervy Baklayan of JBC Realty
Top 5. Jerry Bauzon Castro of JBC Realty
Sales Managers Category
Top 1. Marlou Angelo Jabanes Hinay of Leuterio Realty & Brokerage
Top 2. Alejandro Galang of JBC Realty
Top 3. Ligaya Abarquez of Zonal Realty Marketing & Devt. Corp.
Top 4. Lalyn Ti-in of PRES Realty
Top 5. Mark Rey Alere of Leuterio Realty & Brokerage
Brokers Category
Top 1.  Anthony Gerard Leuterio of Leuterio Realty & Brokerage
Top 2. Jerico Carreon of JBC Realty
Top 3. Paulino Celeridad of Animare Sales and Marketing, Inc.
Top 4. Rodelio Parafina Jr. of Dream House Realty
Top 5. Rina Vendicacion of HOMES – RCV
To further boost the virtual event, the following annual sales incentives were announced:
Sellers of Bida Lumina: CASHING! CASHING!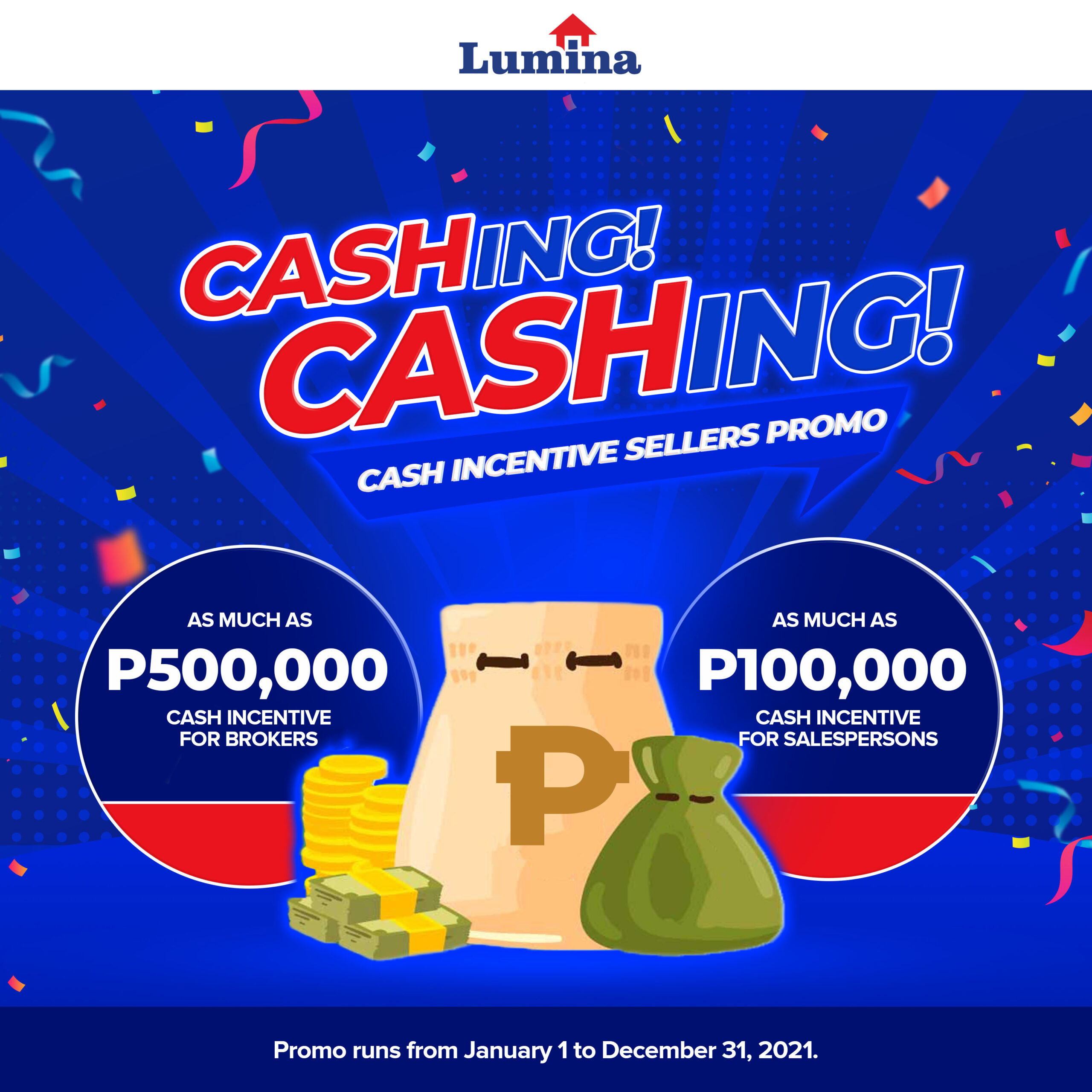 These are the Lumina partner sales networks that may benefit from the "CASHing! CASHing! Cash Incentives Sellers Promo."
For the salesperson's category, each can receive up to 100,000 pesos in cash and digital support.
For the broker's category, each can receive up to 500,000 pesos in cash and digital support. This promotion is valid until December 31, 2021.
"Bida Seller Na, Bidang Potential Homeowner Pa."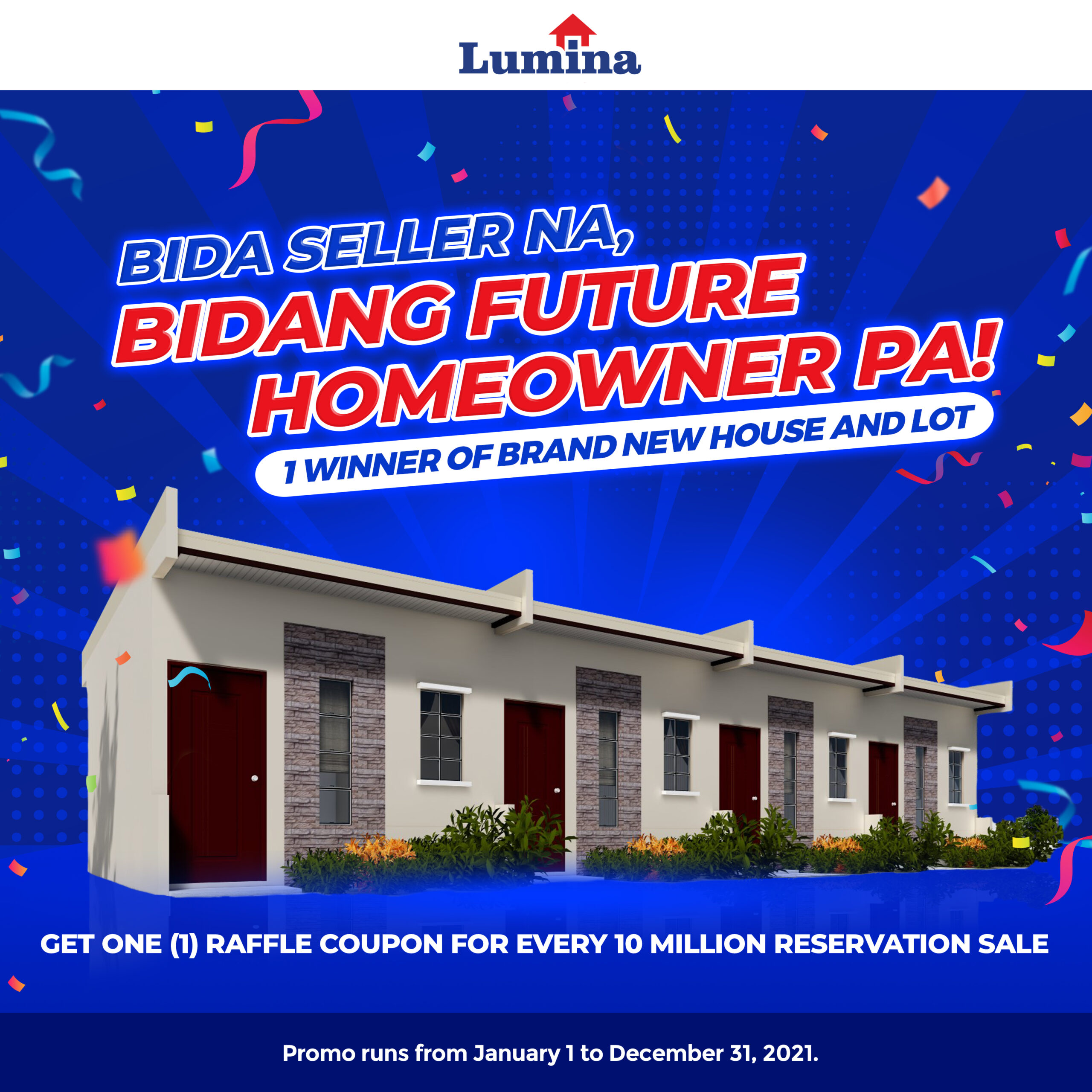 Next year's annual awards will feature one (1) winner of a house and lot. Each Bida Lumina Seller will gain one (1) raffle coupon for every 10 million reservation sales. This promotion is valid until December 31, 2021.
This event was held not only to recognize outstanding performers but also to inspire every Bida Lumina Seller to make homeownership accessible to all Juans through Lumina Homes, a housing developer that provides affordable, well-designed, and long-lasting houses and lots.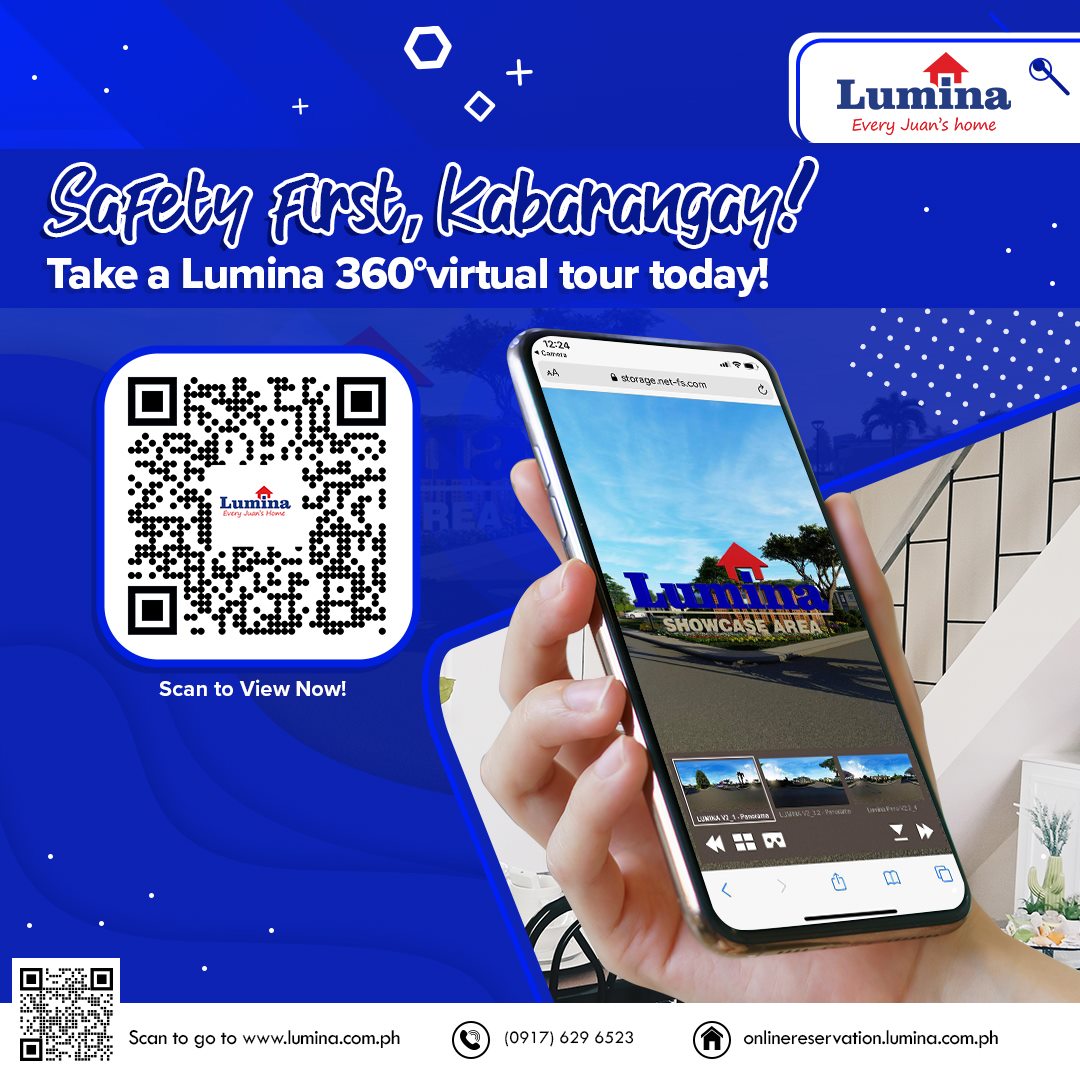 With the advancement of technology, Lumina Homes employs a variety of construction systems to ensure that each home is both safe and comfortable for its future owners. The house units are also built-in prime locations near essential establishments with functional amenities such as a multi-purpose hall, parks and playgrounds, perimeter fence, a 24-hour guarded entrance, a shuttle service, and many more.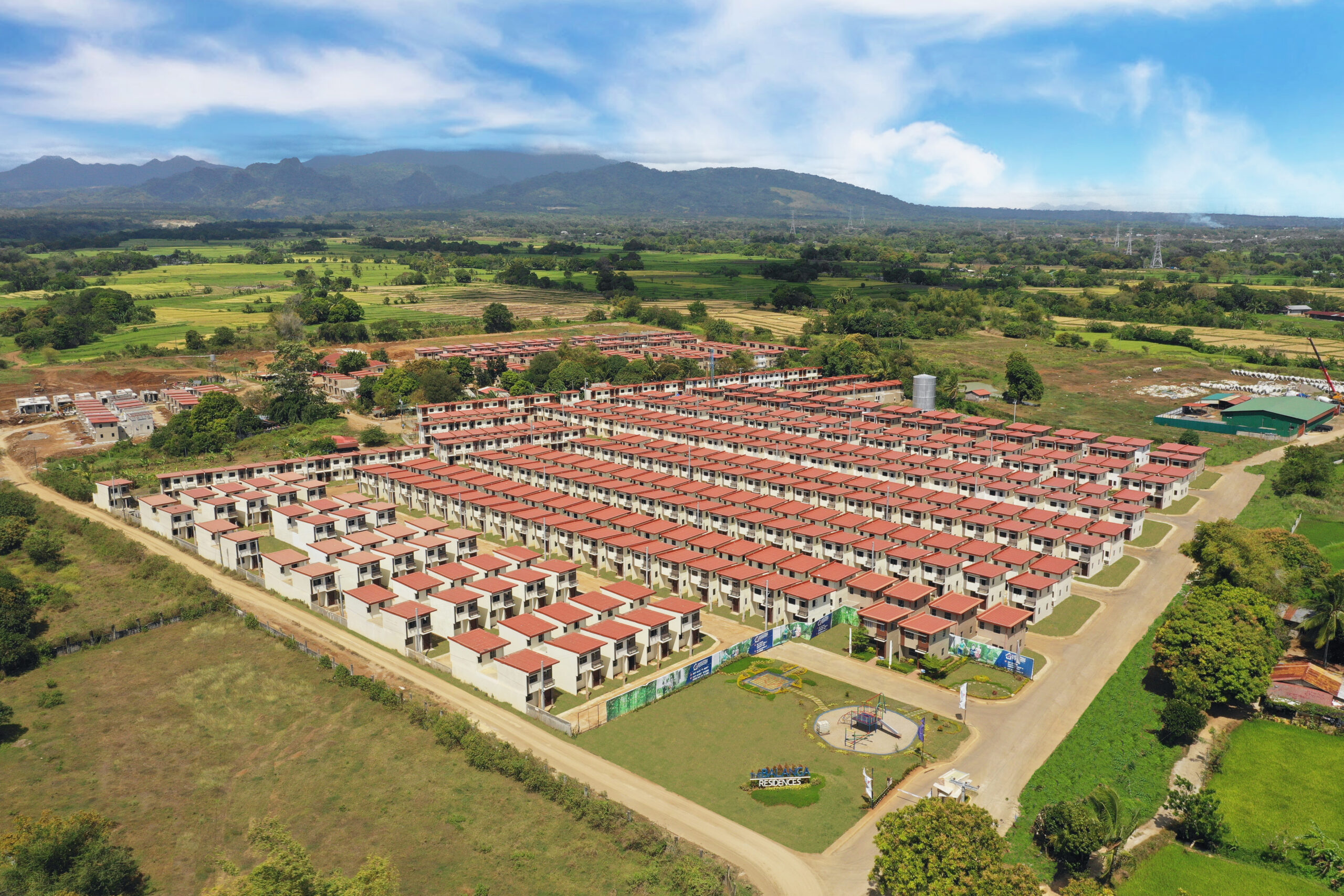 Homebuyers can select from a variety of house and lot options to find one that is right for them. In key cities and municipalities across the country, Lumina Homes has already developed over 800 hectares of land, or 100,000 house and lot units.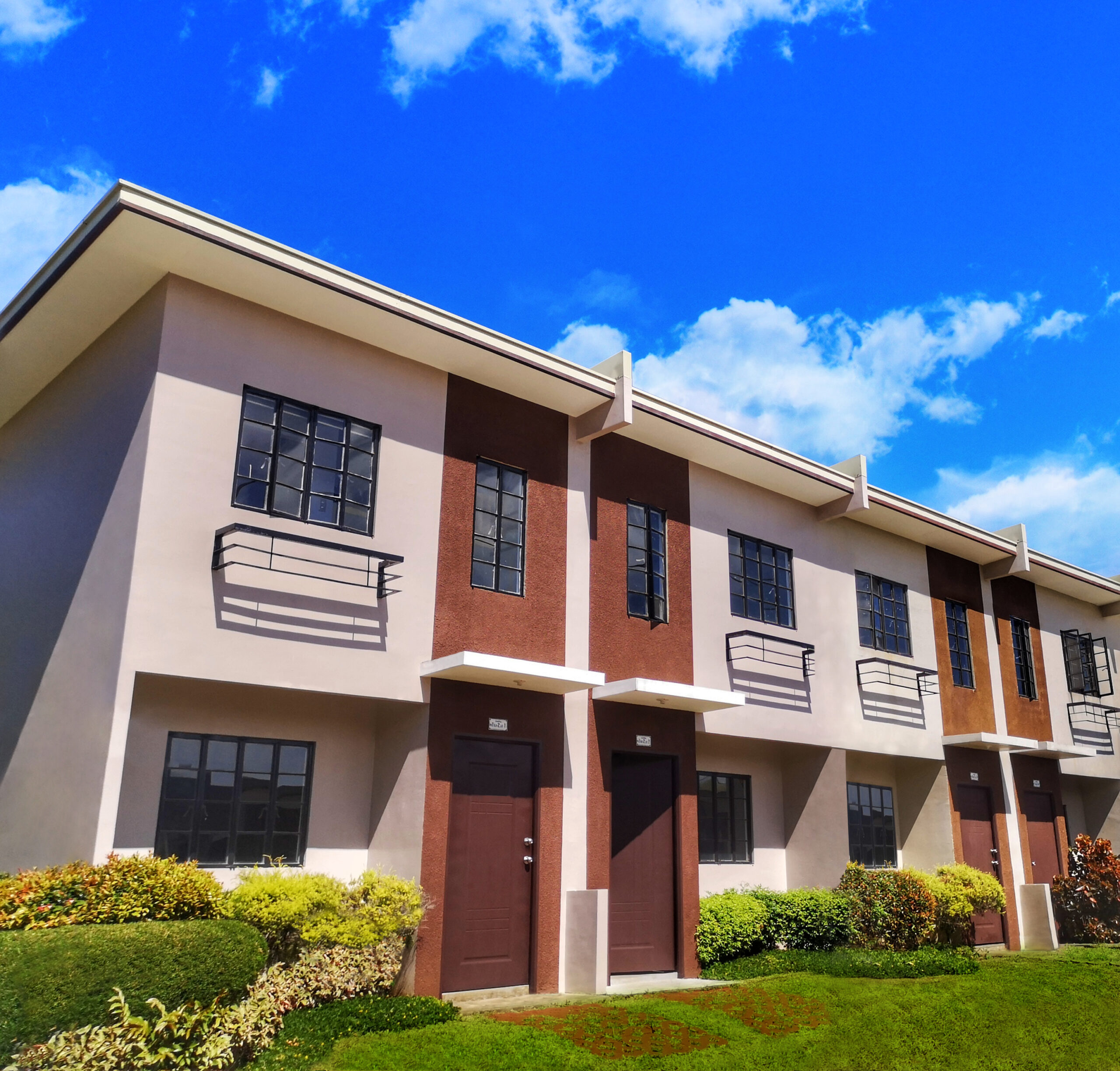 Lumina is simple which makes Every Juan's pride of homeownership be achievable through its affordability.
If you are looking for an affordable House and Lot for Sale check Lumina Homes website.