- Advertisement -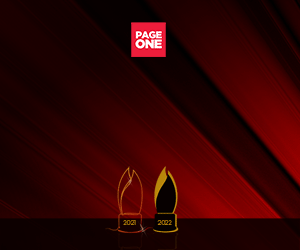 Proving that women can also participate in the world of the construction industry, the admin manager of a construction company, Lariza Garcia, empowered the presence of women in a field commonly ruled by men.
With her background in terms of engineering and construction at an early age, Lariza grew fond of the topics related to such fields that she carried up until today.
"I was exposed early on in my childhood days wherein my father used to work as a laborer in a construction company, kaya sanay ako tumira sa mga barracks and mingle with other employees such as laborers and masons," she disclosed.
Moreover, Lariza was also married to an architect before, which developed her exposure to construction, making her qualified to become an admin manager in an establishment company.
Despite her qualifications in the said field, Lariza admitted that she encountered biases when she entered construction management because of her gender, which is not typically seen on onsite projects, unlike men.
"The biggest challenge was handling people because, in a construction company, most of the manpower is male-dominated. With this, I really need to know each characteristic of each personnel that you're handling, because iba-iba ang attitude nila, and you can't be bullied in your own project," she said.
But this does not discourage Lariza from continuing her journey as part of a construction company, as she reminds herself to not be a pushover for her colleagues, especially her male workers.
"Iniisip ko lagi na kailangan ko maging tough kasi nga its a male-dominated industry, so kailangan hindi ka pushover sa kanila. You need to have that superiority aura, but at the same time, you need to know how to handle and cooperate with them properly," Lariza said.
Having the courage to voice out the relevance of women in the said field, Lariza encouraged her fellow women to continue pursuing their goals even in a field where men commonly lead, removing the stigma in society that women are weak or can't handle jobs as men do.
With this, she expressed her aspiration that someday the engineering and construction fields will have more women participating in them, as she already sees the progress wherein women are slowly making a name for themselves.