"Disney on Ice Live Your Dreams" celebrate Disney's Heroes. We had a chance to watched Mickey and Minnie Mouse, Goofy and Donald Duck and other Disney characters during the Opening.
And the adventures of some of our favorite Disney characters and Princesses including
🥀 Beauty and the Beast
🎸 Coco
👩‍🦰 Rapunzel & Flynn Rider (Tangled)
👠 Cinderella
❄ Frozen
⛵ Moana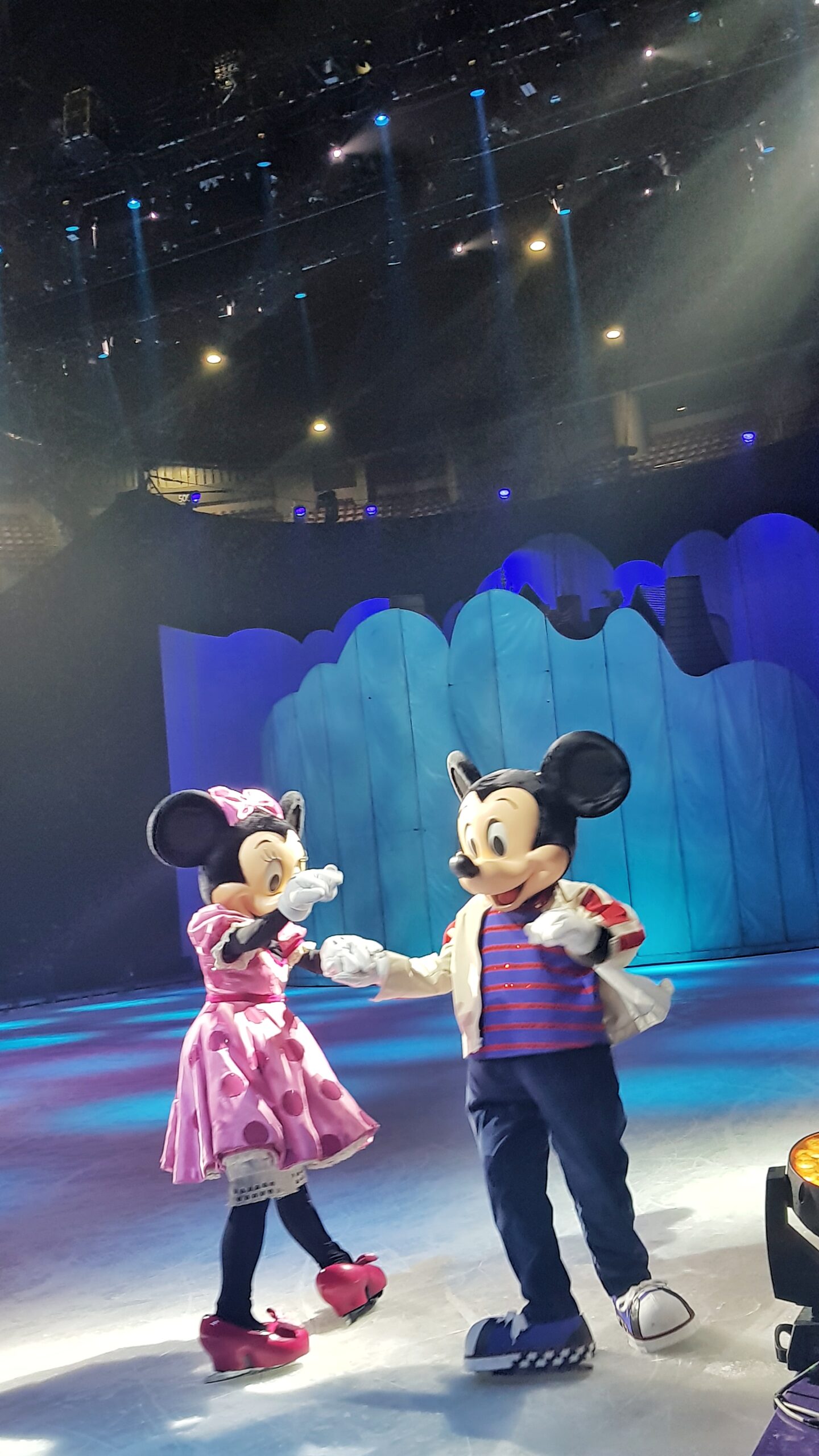 First Part:
🥀 Beauty & the Beast – Started the show with Belle in the Beast's enchanted castle. And she met the dynamic duo Lumiere (Candle Stick) and Cogsworth (Clock). And finally Belle met the Beast. A selfish prince cursed to become a monster for the rest of her life, unless he learns to fall in love with a beautiful young woman. Belle fell in love with the beast and kissed him and the Beast turned into a handsome Prince.
A very short presentation and they focused on the scene on the Enchanted book rather than the Glass Rose. Which was located on the front right side of the stage.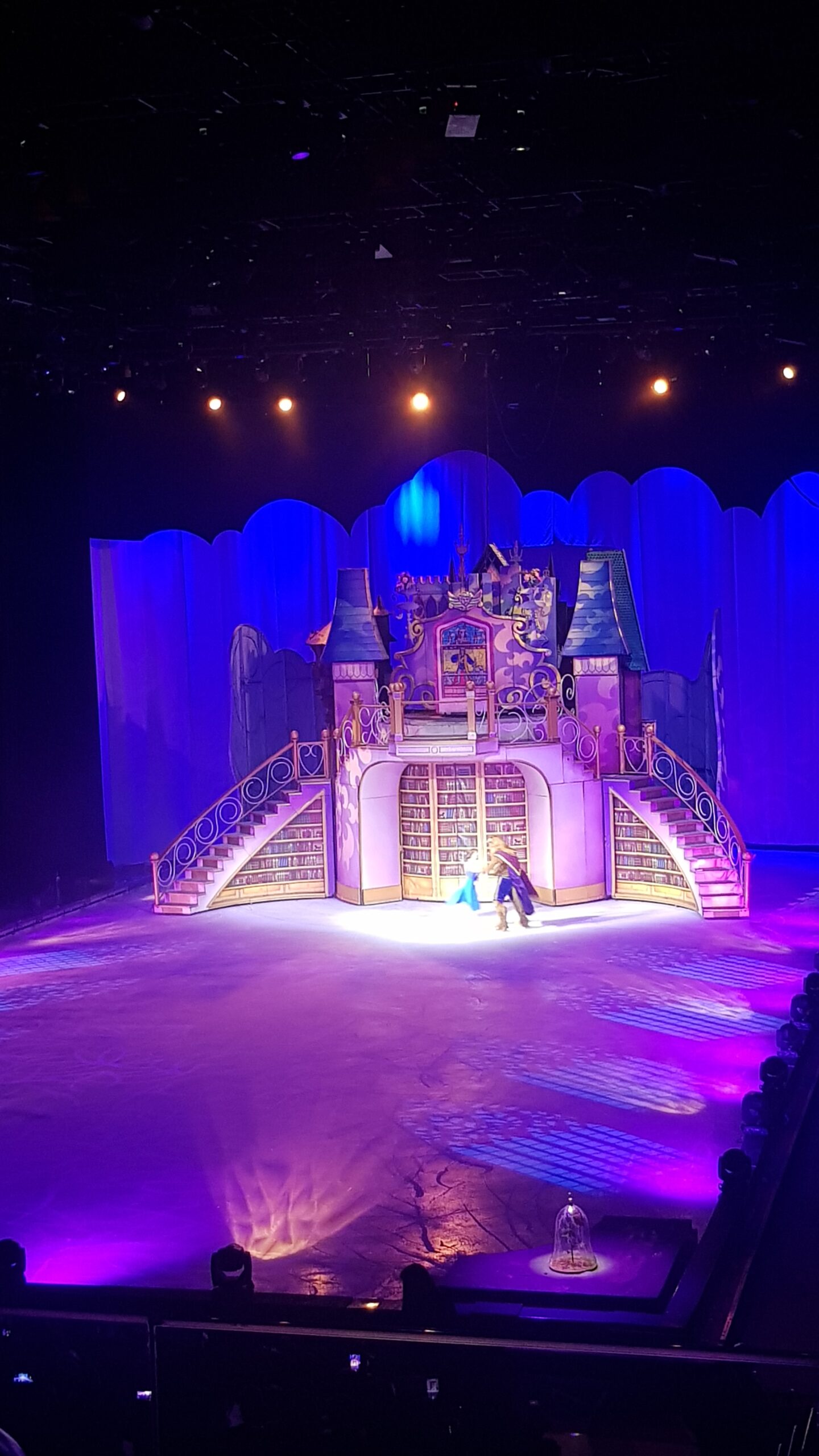 🎸 Coco – it's Coco's first time to join Disney on Ice. A very short presentation but very colorful and festive. Miguel finds himself in the technicolor Land of the Dead. On the day of the Dead (Dia De los Muertos) Mexicans around the world celebrate in ceremony and ritual the return of the dead on earth savor the fruits and flowers. Picnics are held in the cemeteries and they dress up in costumes.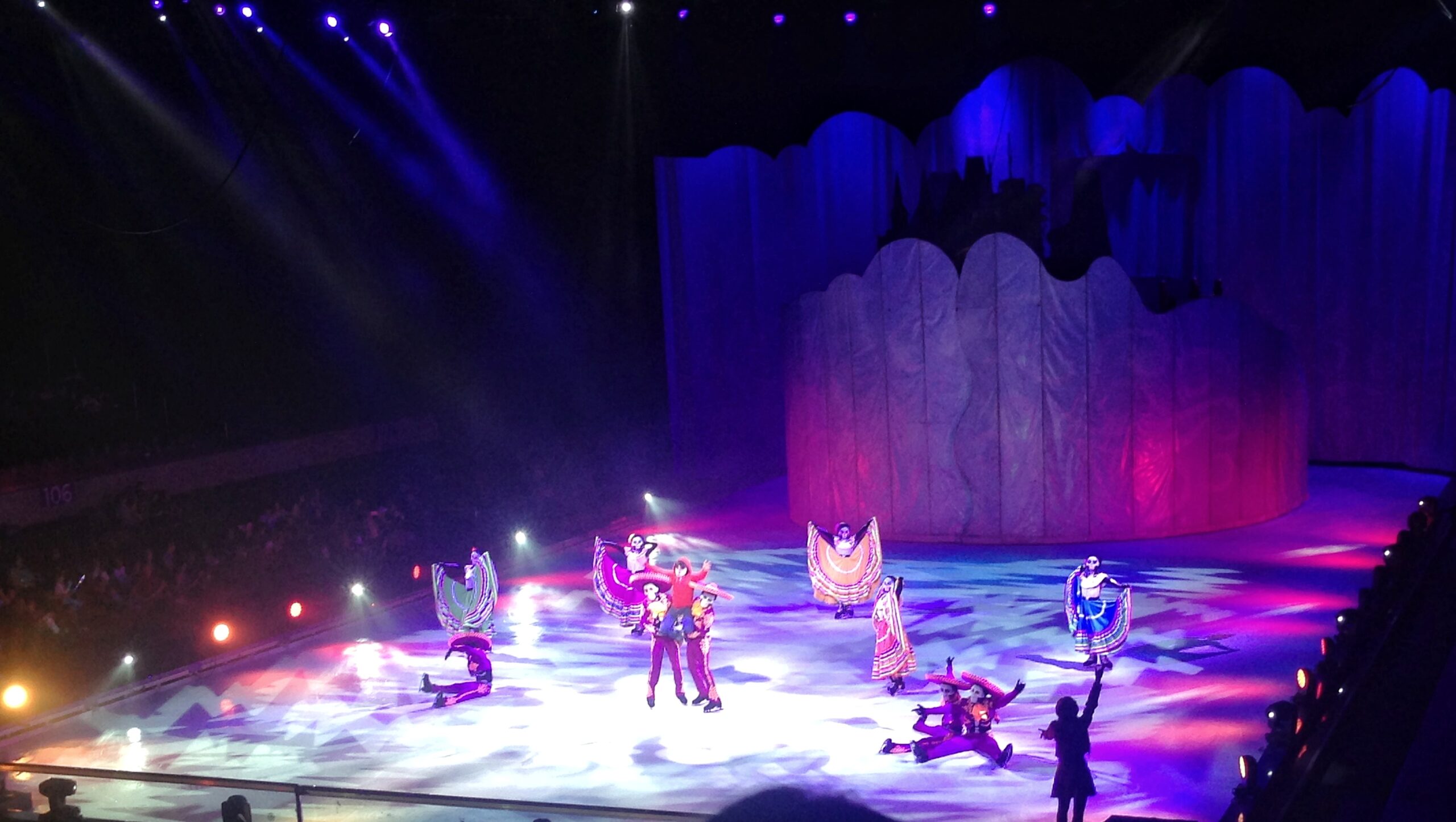 👩‍🦰 Rapunzel and Flynn Rider (Tangled) – the magically long-haired Rapunzel spent her entire life in a tower. But she discovered the World for the first time and who she really is.
Althina was part of the show. She is riding on a sleigh with 3 other Kids. A once in a lifetime experience.
She told me that it's cold out there. And she is amazed of the performers. Definitely one for the books!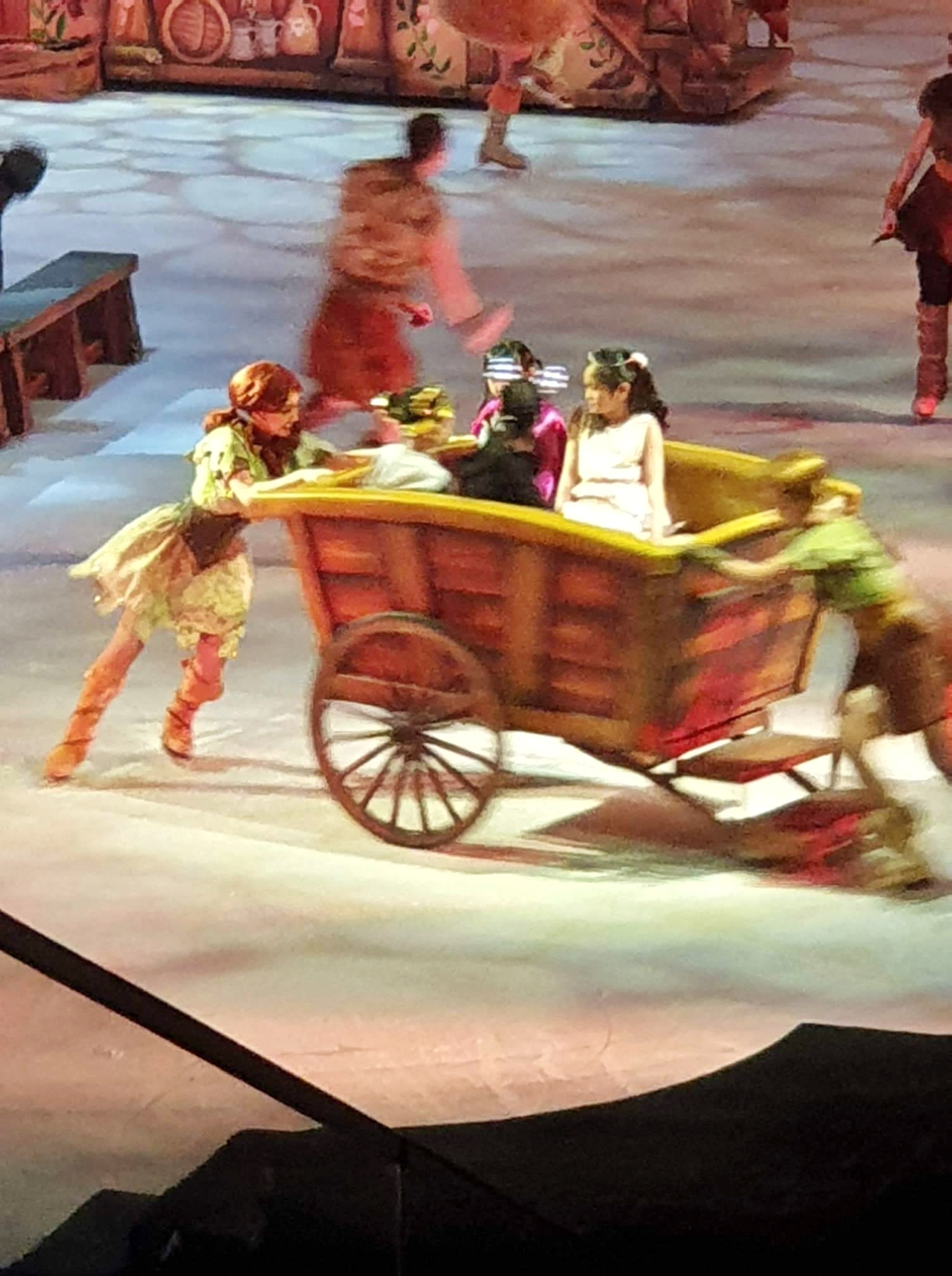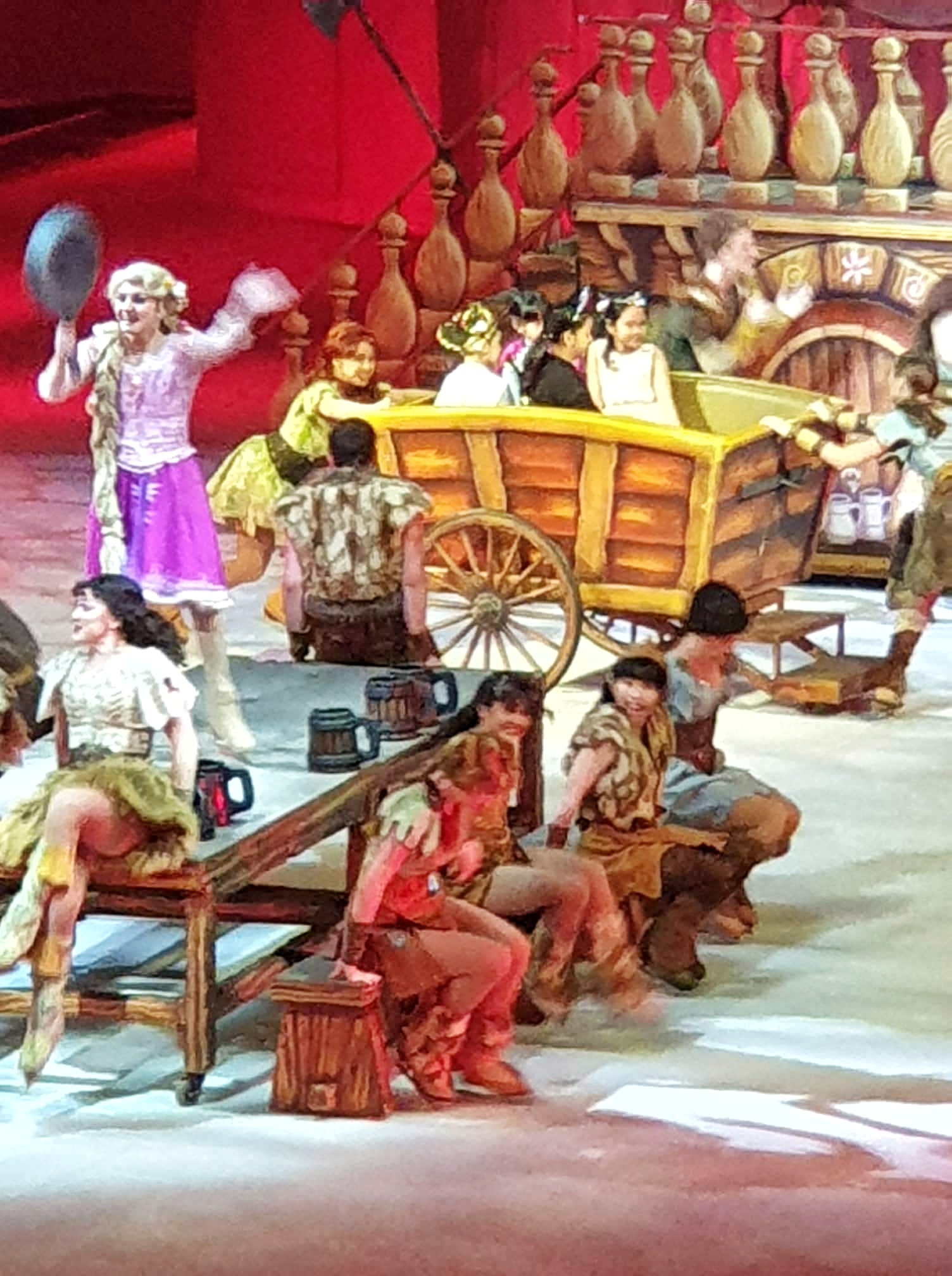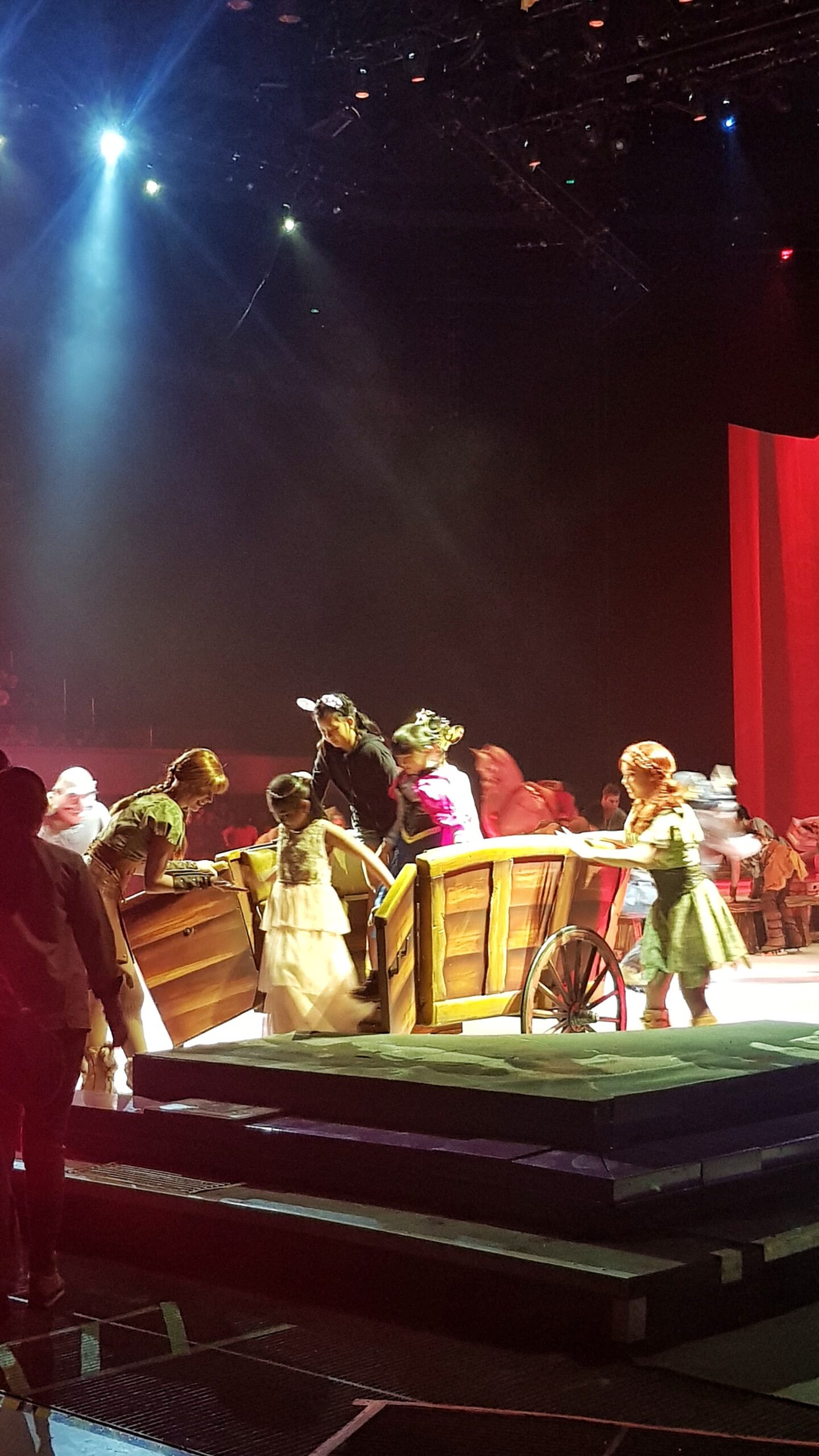 End of first part. A few minutes break.
For the Part 2
👠 Cinderella – Ella's fairy godmother transformed her into a beautiful princess. But warns her that the spell will be broken at 12:00 midnight. So she promised to be home before midnight.
The ball has started when Ella came. The Prince asked her to dance. Ella had fun talking and dancing with the Prince and noticed that the clock is beginning to strike twelve and hurriedly leave the palace. In her rush to leave the palace she loses her one of her glass slippers. They tried to search for the mystery woman and asked them to try the glass slippers but it fits none of the women.
And then came Ella asked the Prince of she can try the glass slippers and which fits perfectly.
A very short presentation with a twist because I noticed that Ella was the one who volunteered to try the Glass Slippers. Maybe because of limited time. And I love that they have interaction with some viewers to try the shoes.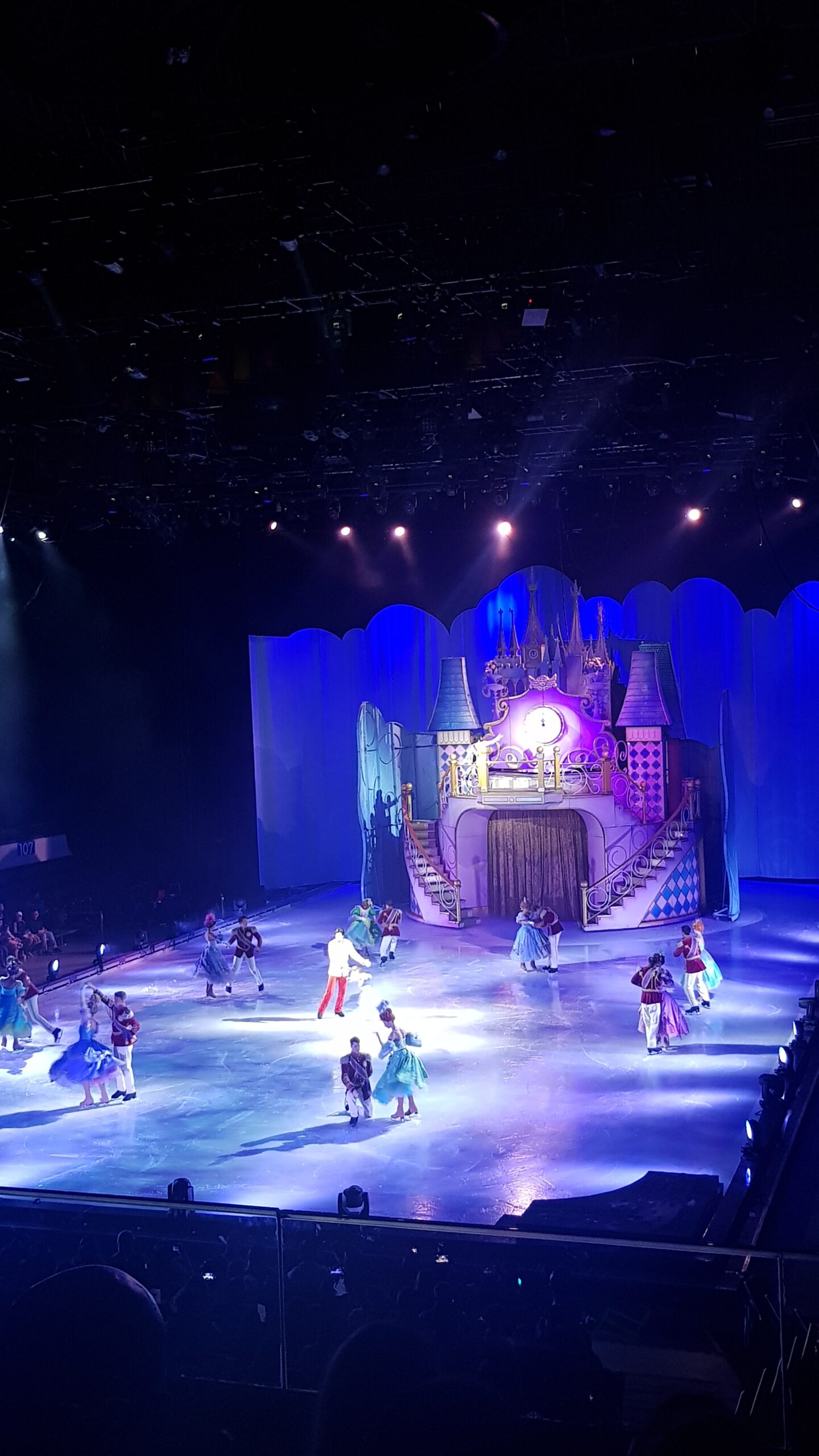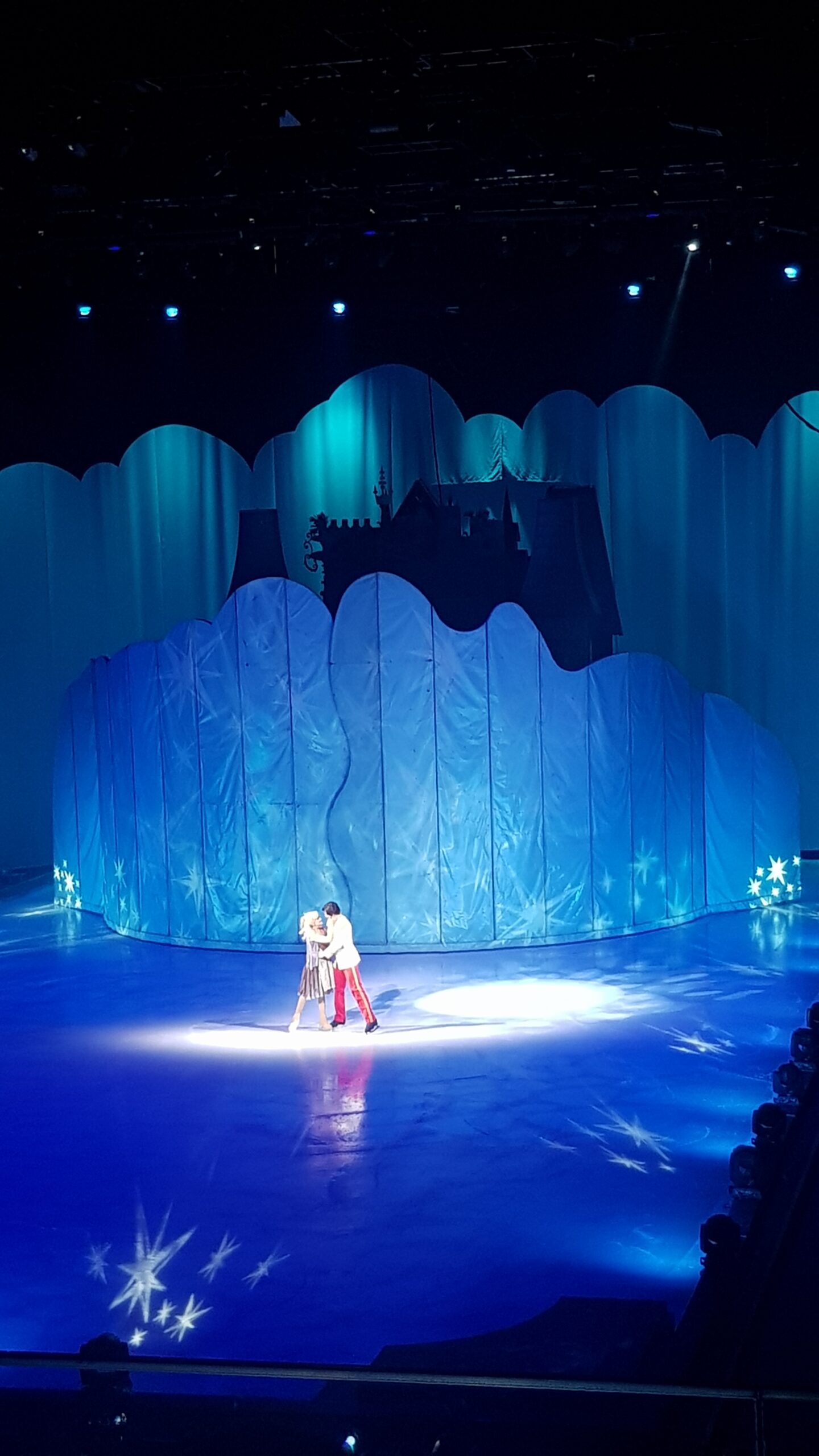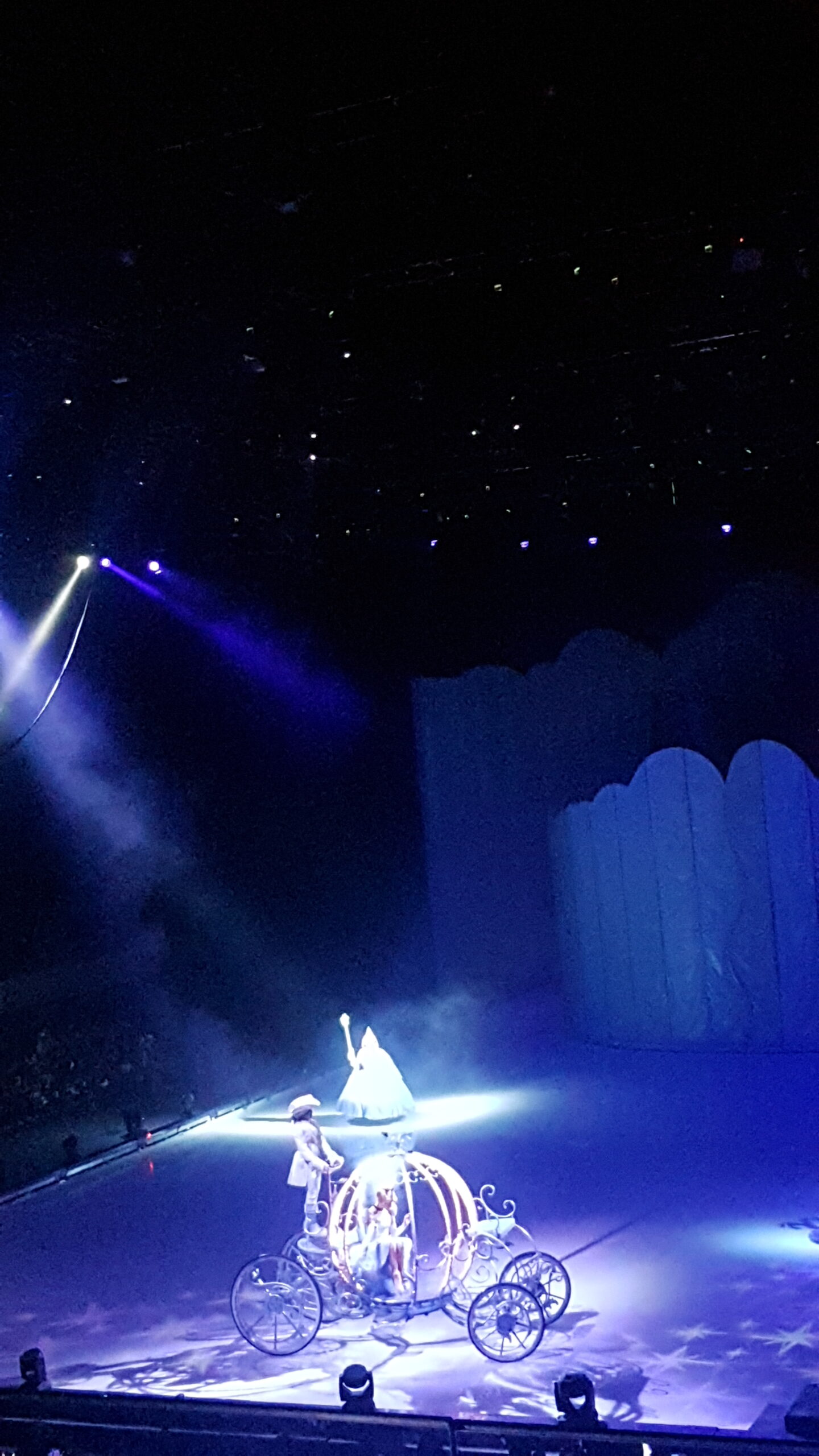 ❄ Frozen – Started the show with Anna and Hans met, with their famous song "Love is an open door" and they want to get married. They asked for the blessing of Anna's sister Elsa. Elsa accidentally used her power and turned things into ice to cursed her home in infinite winter.
Her sister Anna decided to find her in the forest and Hans being left in charge of the castle. Then he met Kristoff and Olaf.
I love the performance of Olaf, "In Summer". We all love summer including Olaf. Hahaha!
Meanwhile in the forest, Elsa constructed an Ice Palace, change her outfit and vows to stay in secluded forest where she felt that ahe can be herself and no one will be harmed. And ofcourse it will not be complete if Elsa will not sing the famous, "Let it go". All the kids are waiting for that moment. I love the effects, timing and transformation.
Then Anna came in the Ice Palace, they started to sing, "For the first time in forever" and asked her sister to go back to their Kingdom. But Elsa became agitated and nervous resulting in her magic flaring. A blast of magic bursts out and strikes Anna in the heart.
Elsa went back to the palace and Hans told her that Anna was killed by her magic.
When Hans are about the stab Elsa, Anna runs to rescue her sister but her frozen heart finally consumes her. Turning her into ice statue.
Elsa started to cry and hugged her sister. Anna in icy form started to changed and gain her color and returns to normal.
Anna broke the spell and saved her sister. In the end good heart and an act of true love prevails.
Althina asked me why they did not perform the Frozen II. I just told her that maybe next year they can add it up. 😉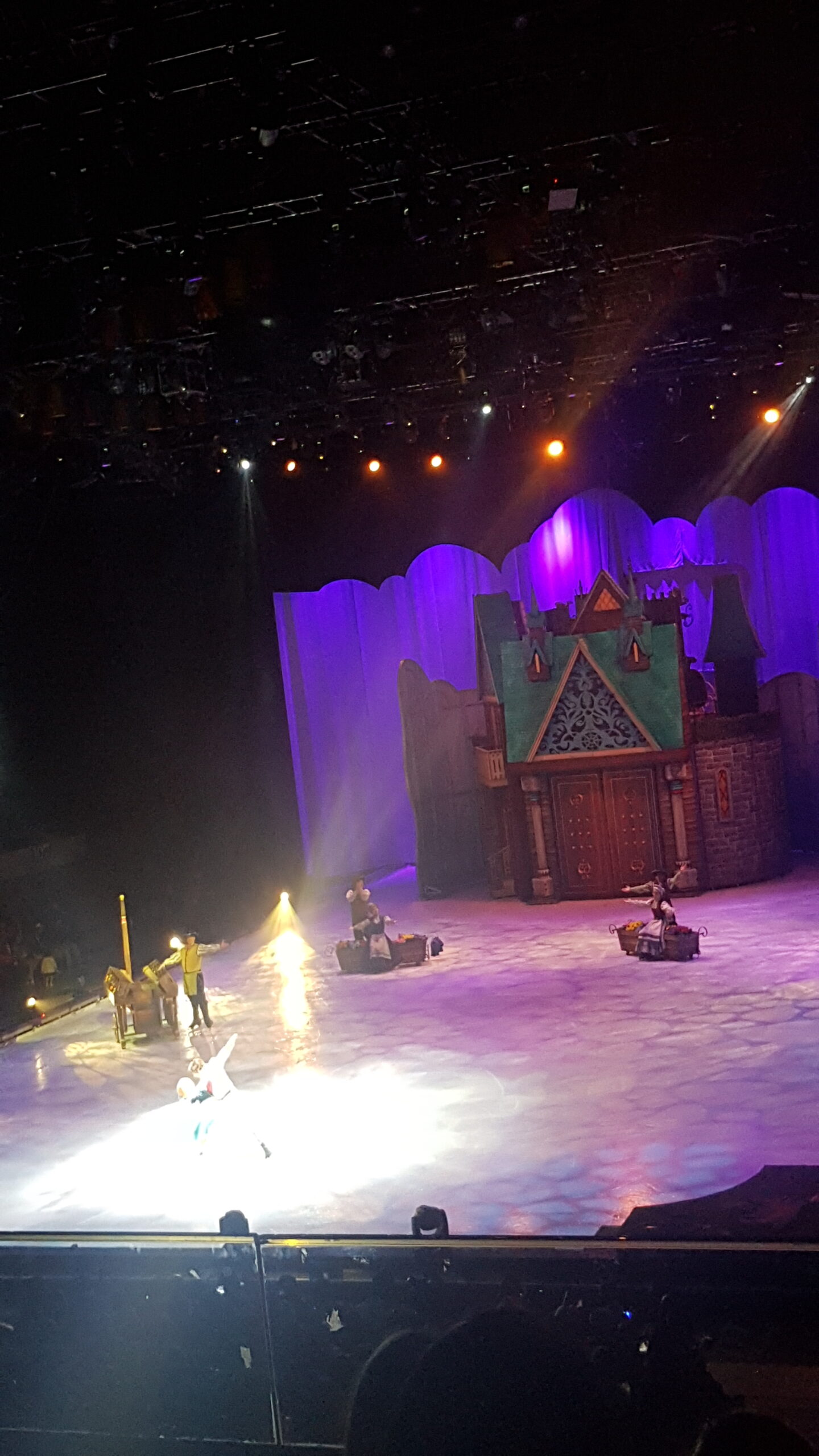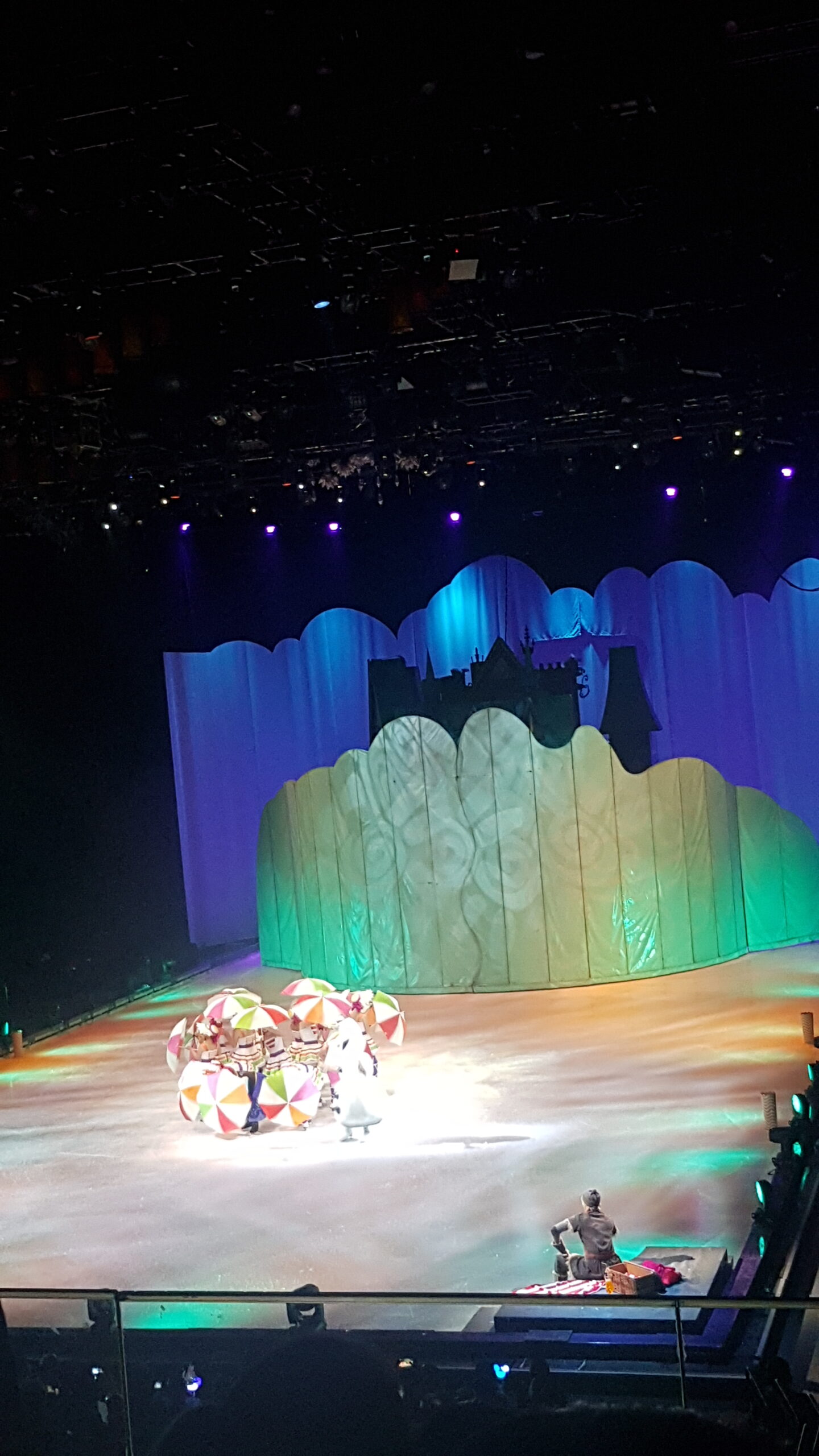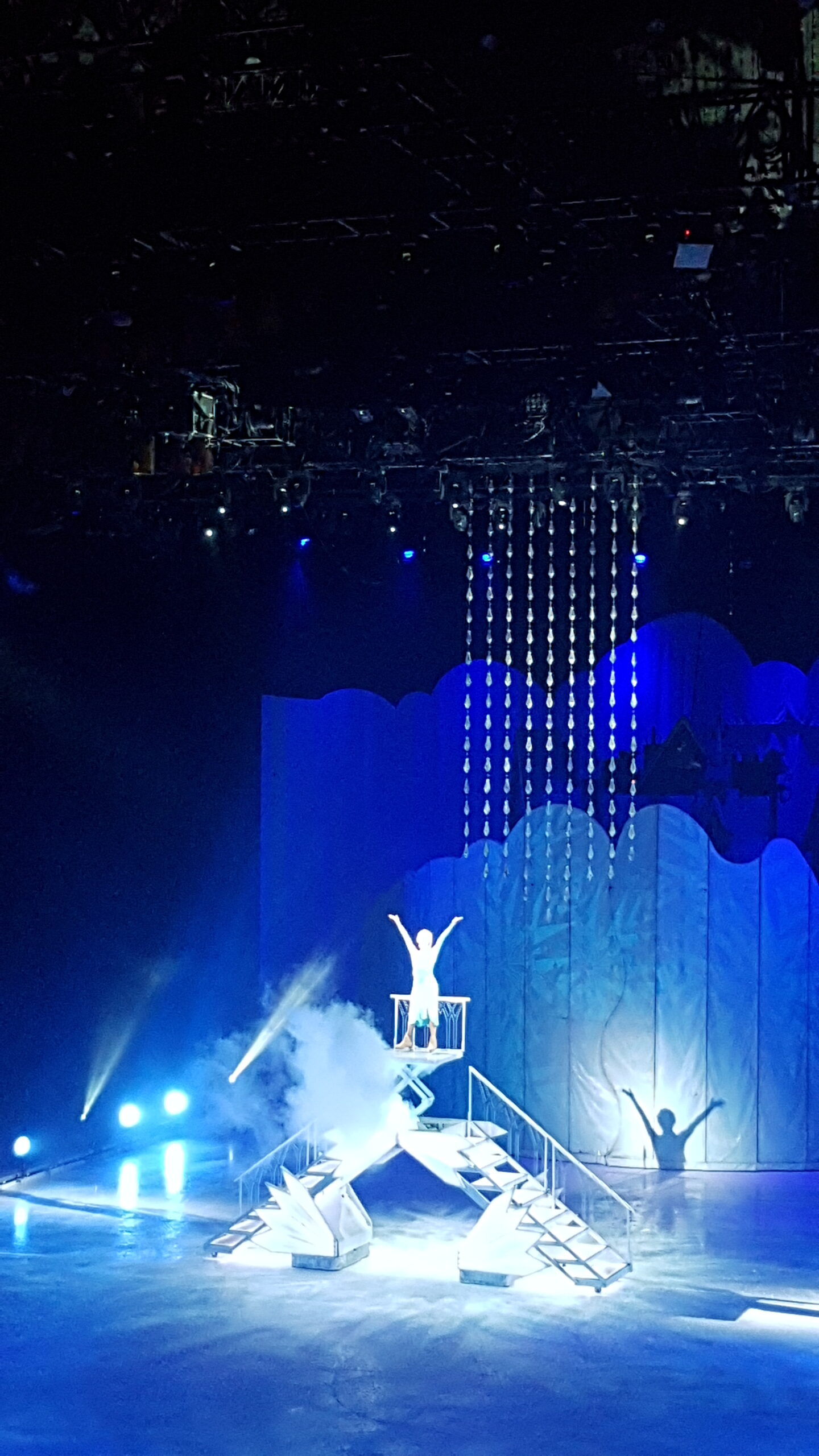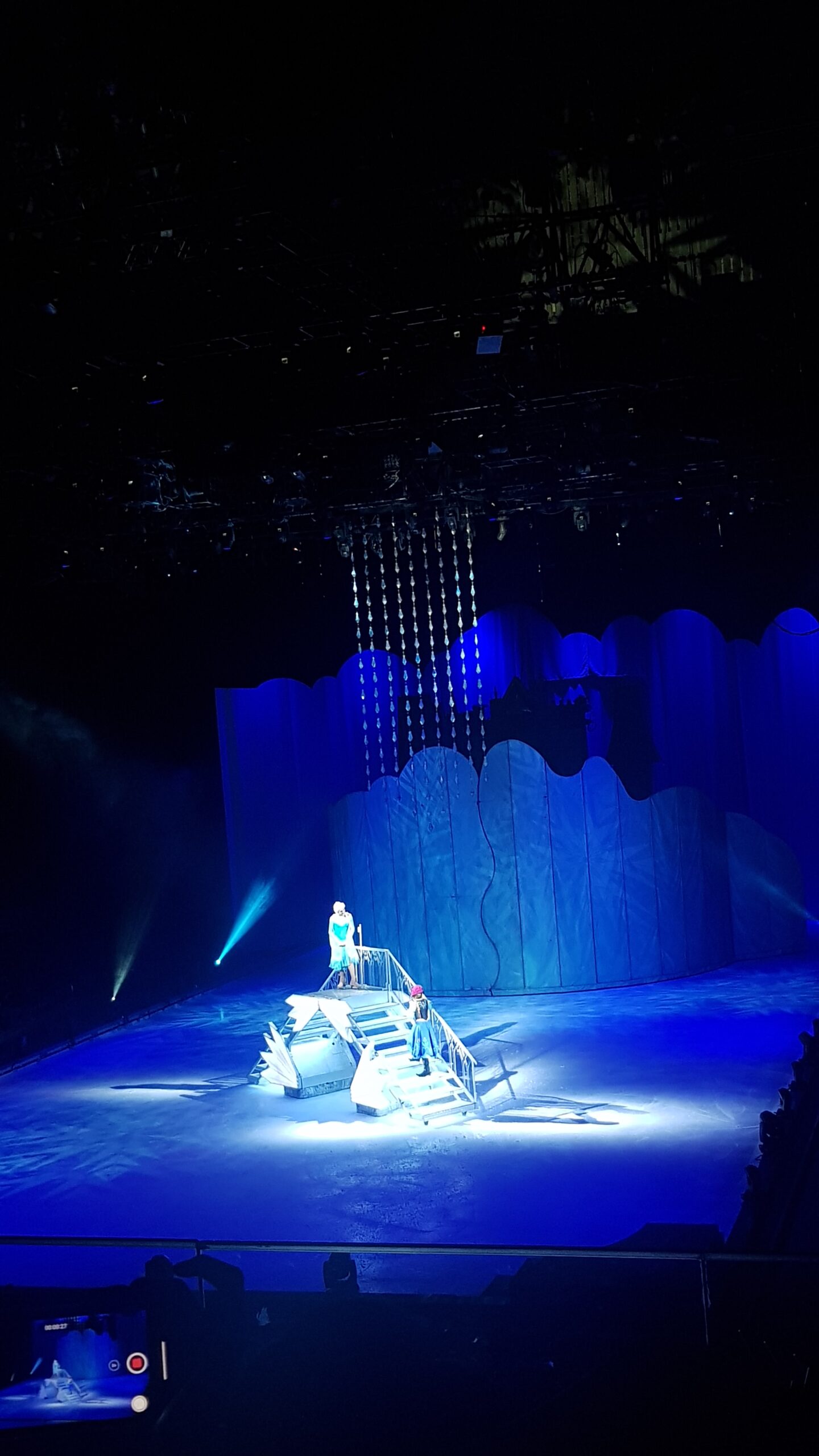 ⛵ Moana sailed the high seas and go on an action-packed adventure as she tries to save her Village. While the demigod Maui with his magical fish hook to shape shift into different creatures. He steals the heart of Te Fiti, a small green gemstone engraved with a spiral.
Without her heart , Te Fiti's island begun to deteroriate. Maui managed to escape but Te Ka confronted him and he lost his magical fish hook and Te Fiti's heart to the sea.
Moana finally decided to take her canoe out to see some fish. And started singing, "How far I'll go". I still love that song!
And super cute also, when Maui sang the "You're Welcome". And starting to show off his tattoo. All his accomplishments displayed as numerous tattos all over his body.
Another performance that I love is the encounter with Tamatoa. A creature who is hooked in collecting shiny and valuable things. Using Moana as her bait, Maui manages to get his fish hook behind. He started to sing "Shiny" he loved to brag about himself.
And finally Moana sang I am Moana, she sees vision of her ancestors and with strength she dives into the water and retrieves the heart.
Maui apologized to Te Fiti and rewarded him with new fish hook gives Moana a new canoe to sail in. Moana sails back to Motonui.
I think they captured all the highlights of the story in a few minutes. Althina also love the disco vibes of the "Shiny" performance.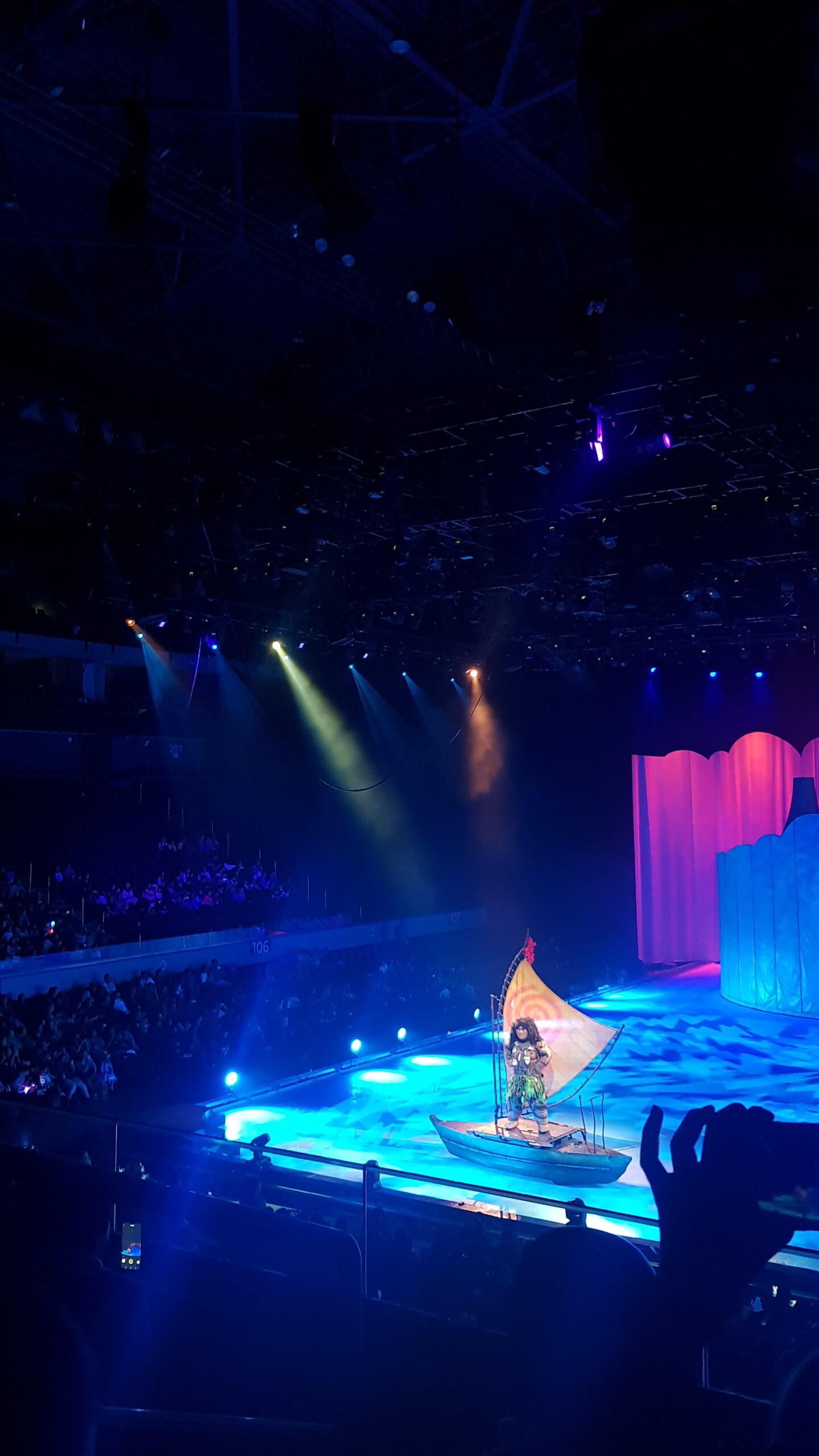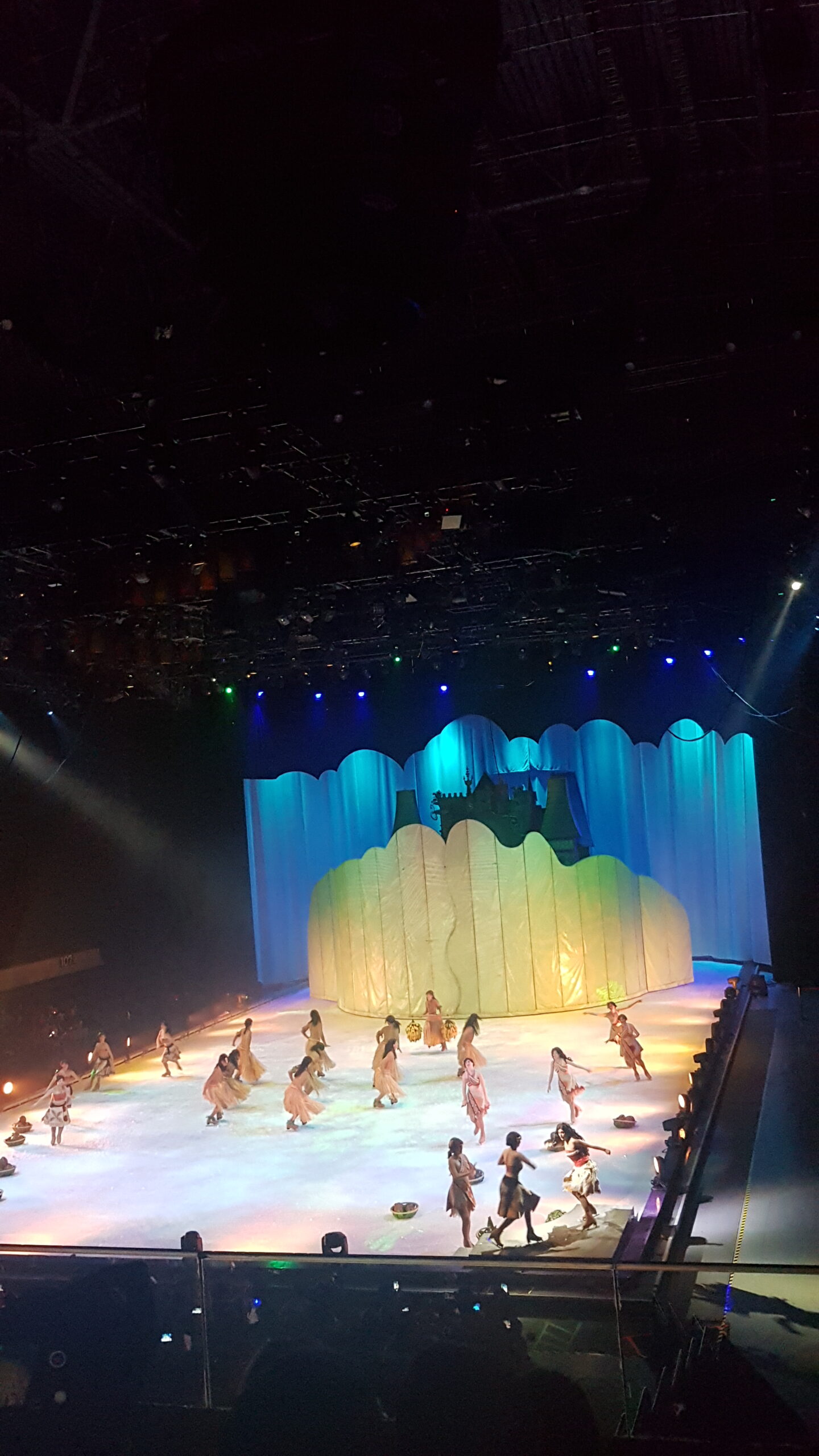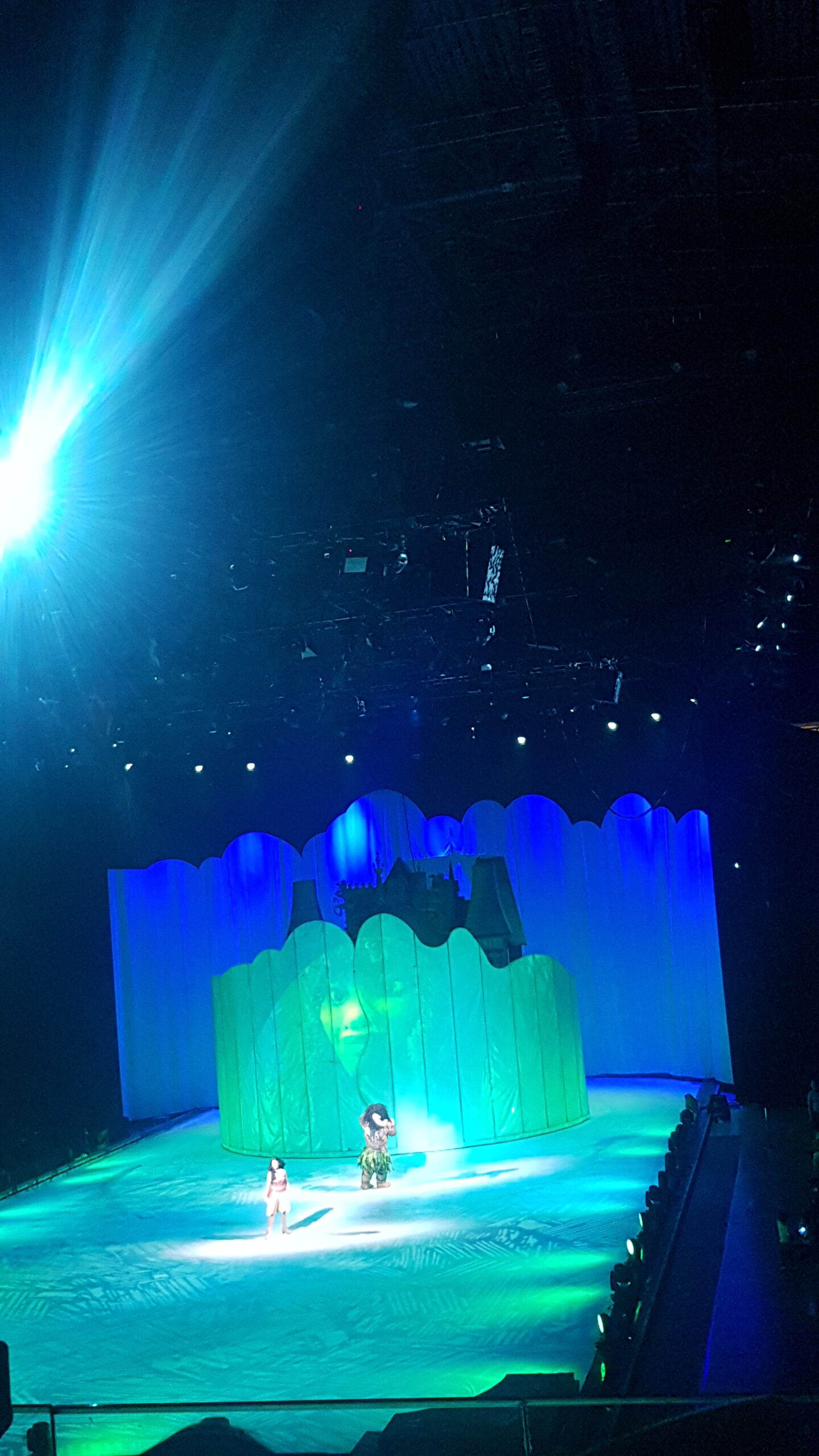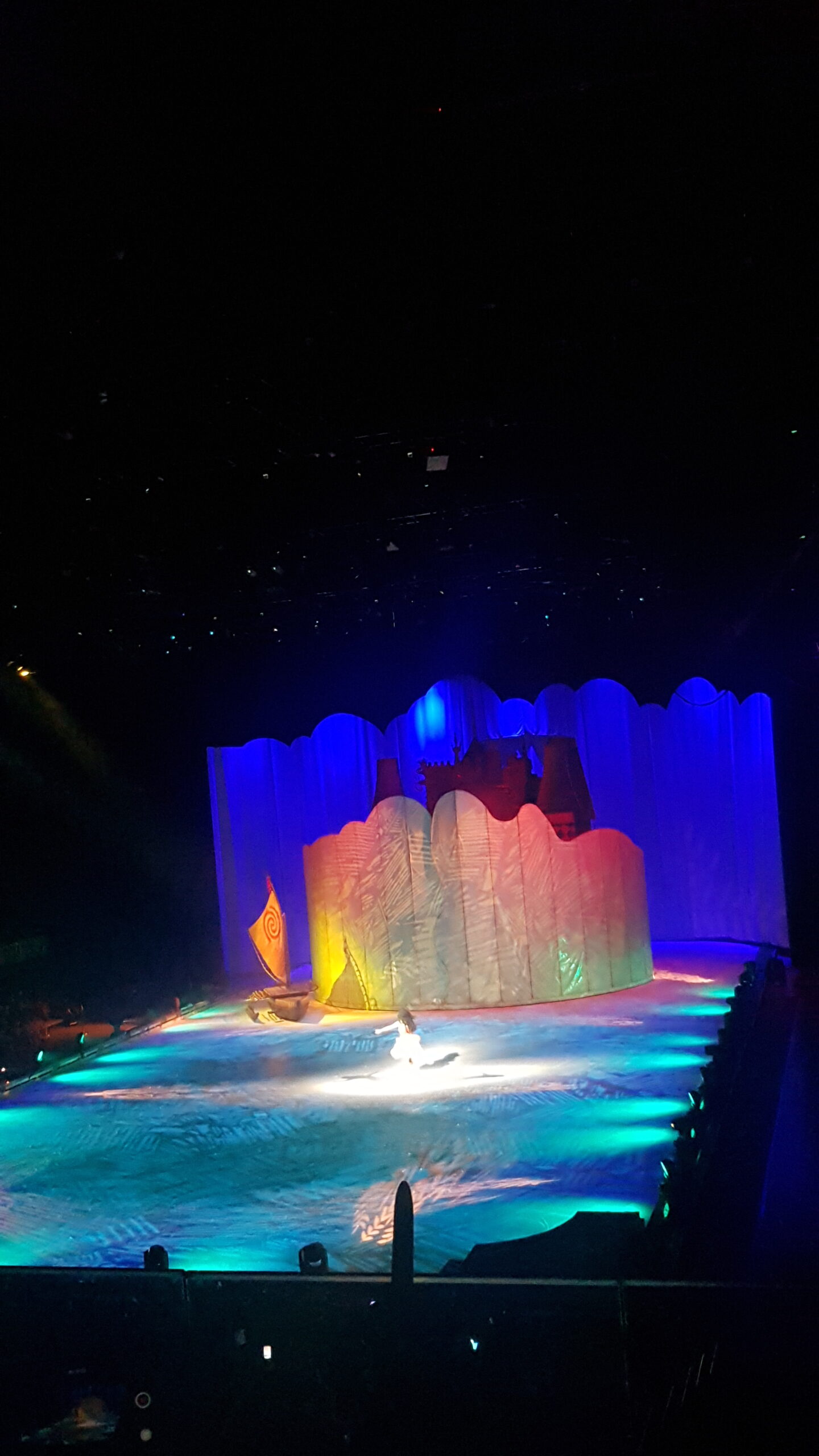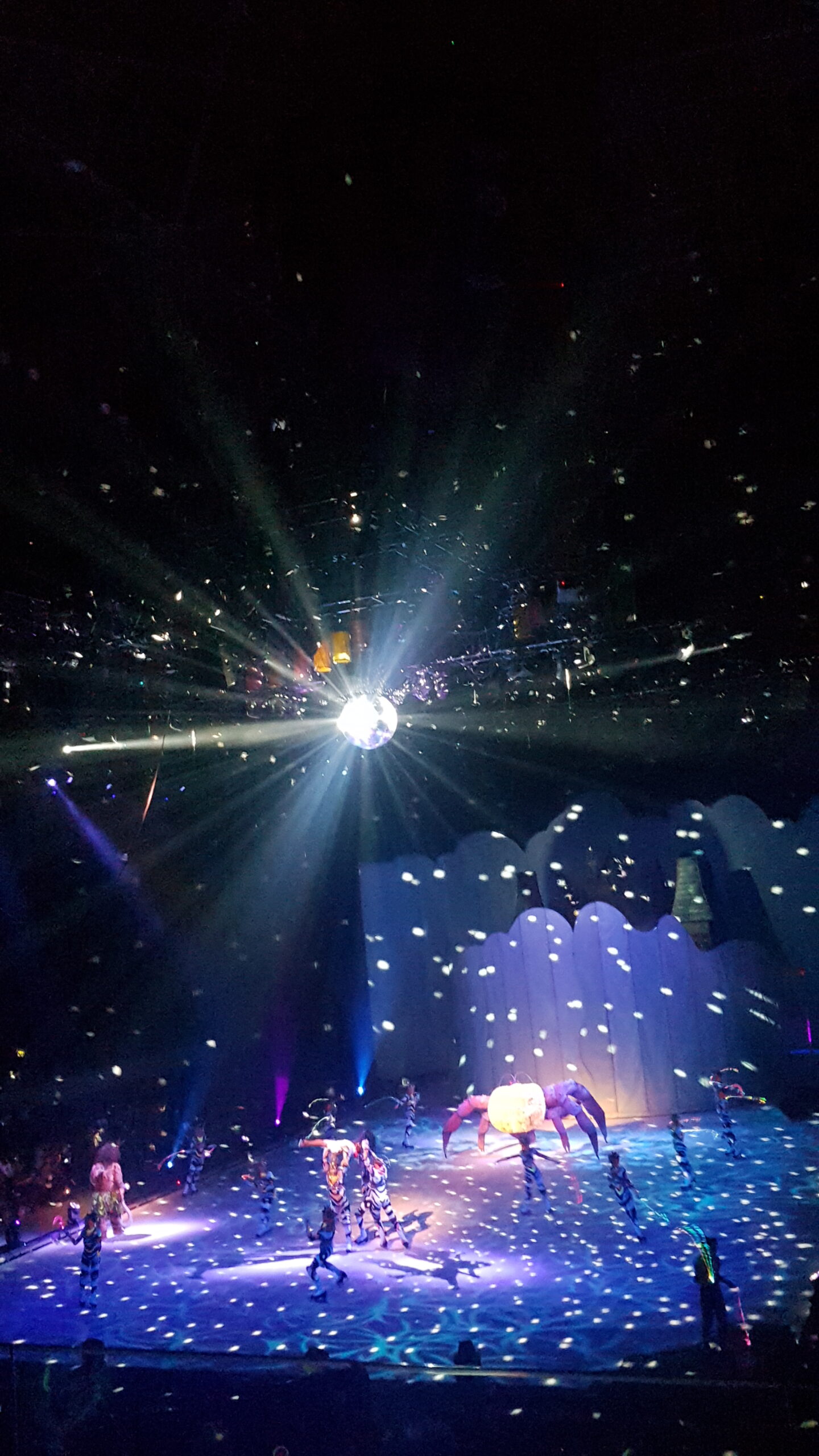 Some MomSHE's Tips that you can considered when watching Disney on Ice:
• Do not forget to bring cash. There are some merchandise that you can buy. There's cotton candy with Mickey Mouse crown, Popcorn with Moana's pig hat, tumblers with disney characters on it. And load up on your favorite snacks before grabbing your seats with Auntie Anne's, Krispy Kreme, Starbucks, Yellow Cab, Turks etc.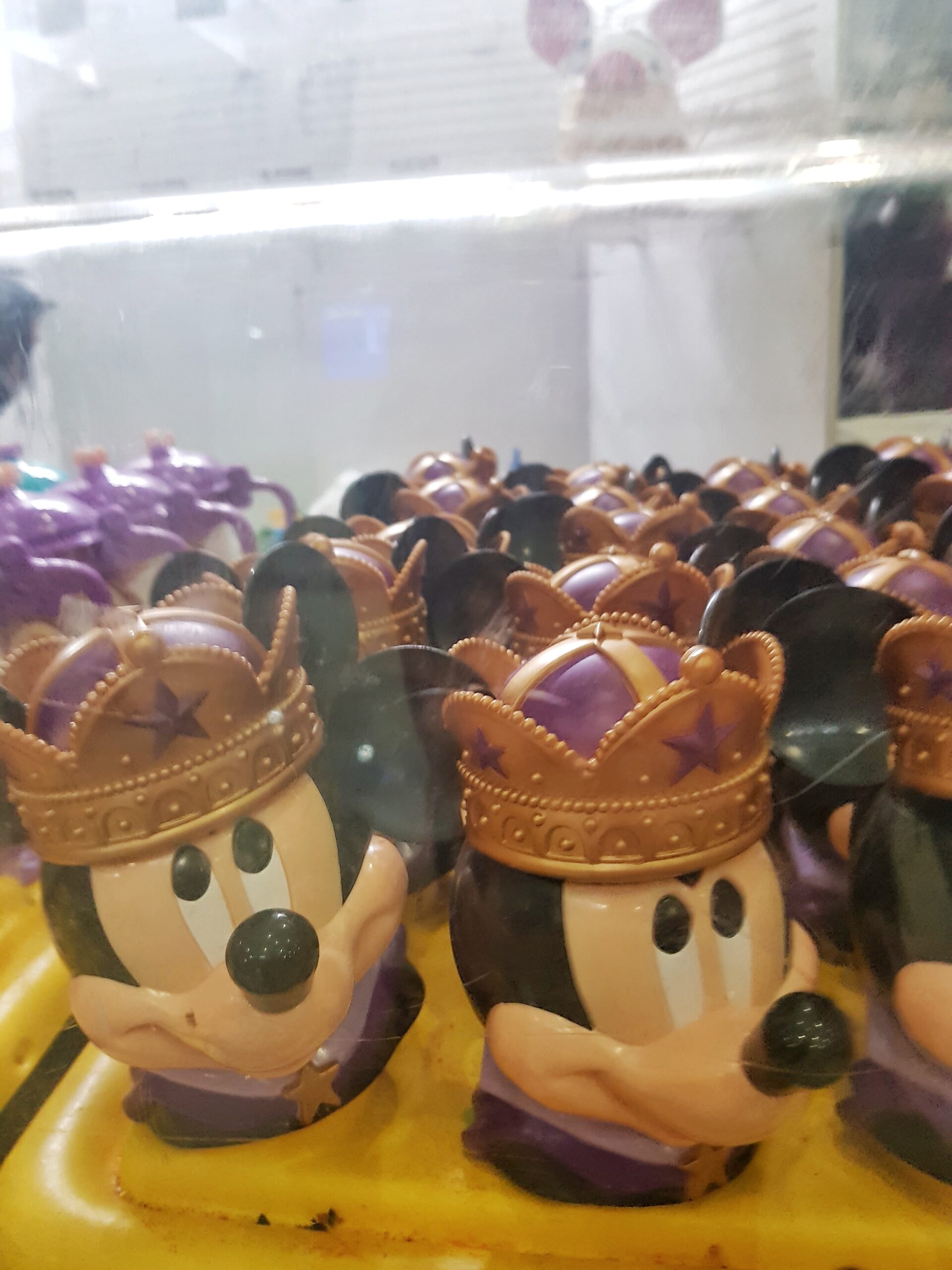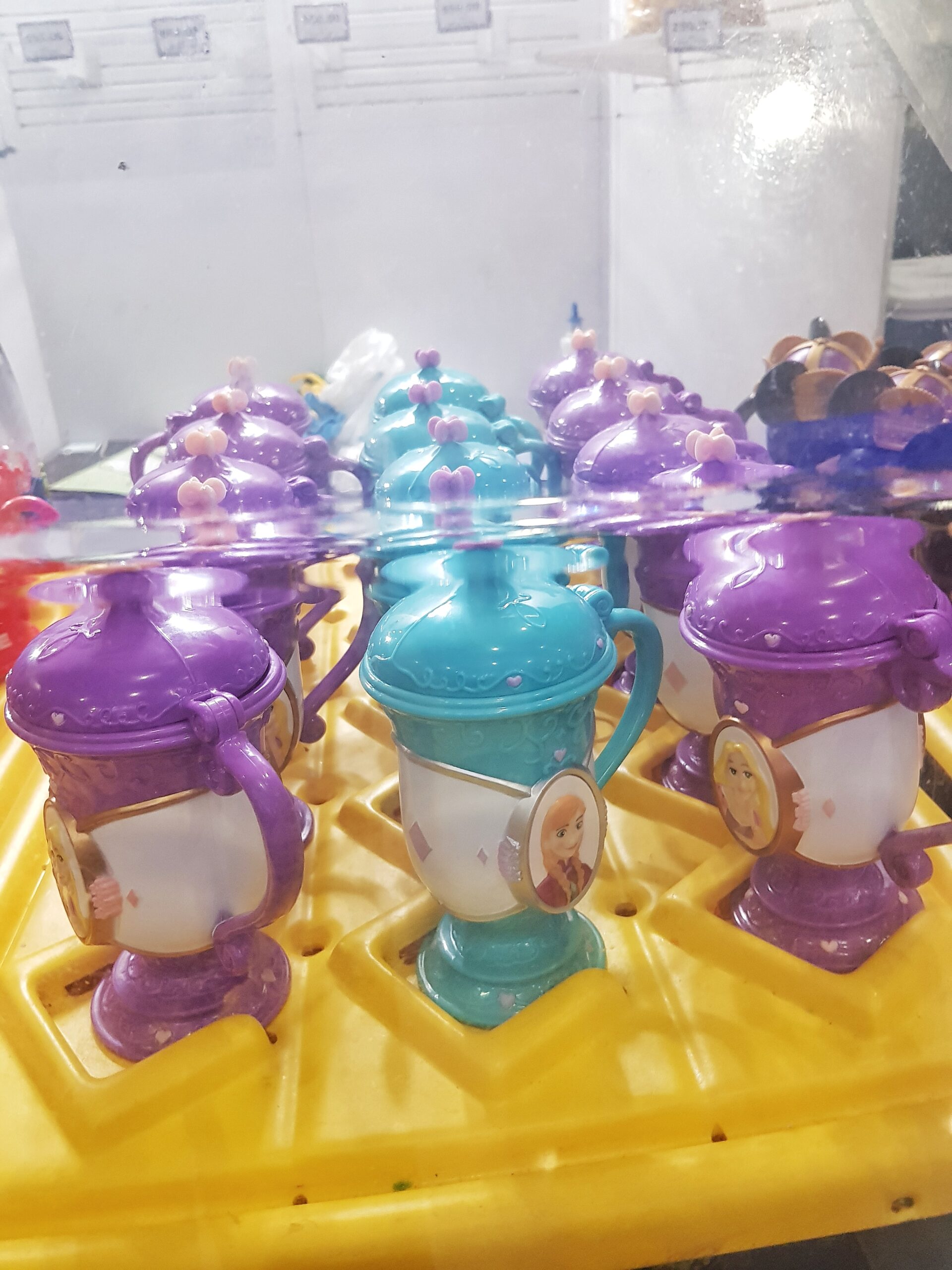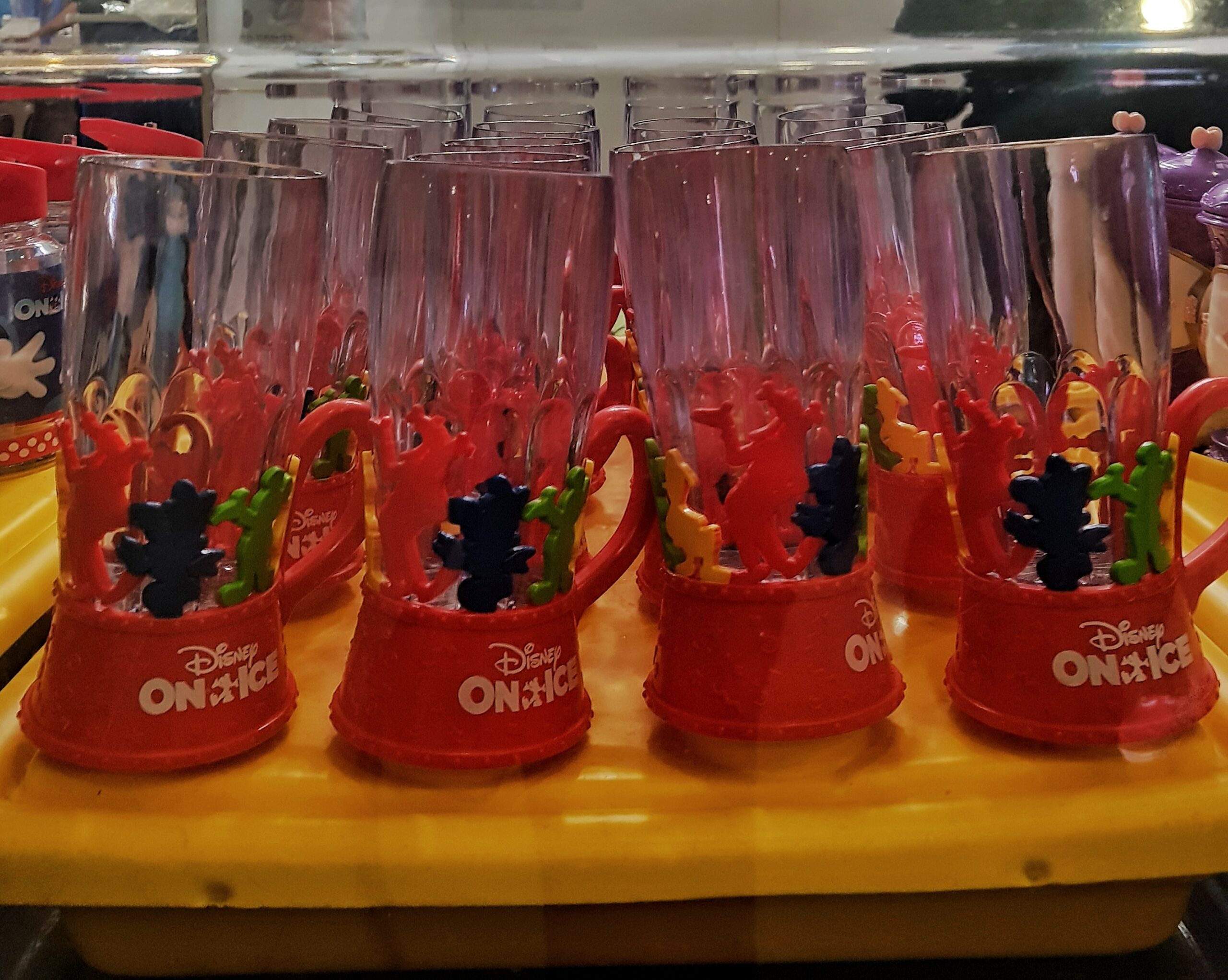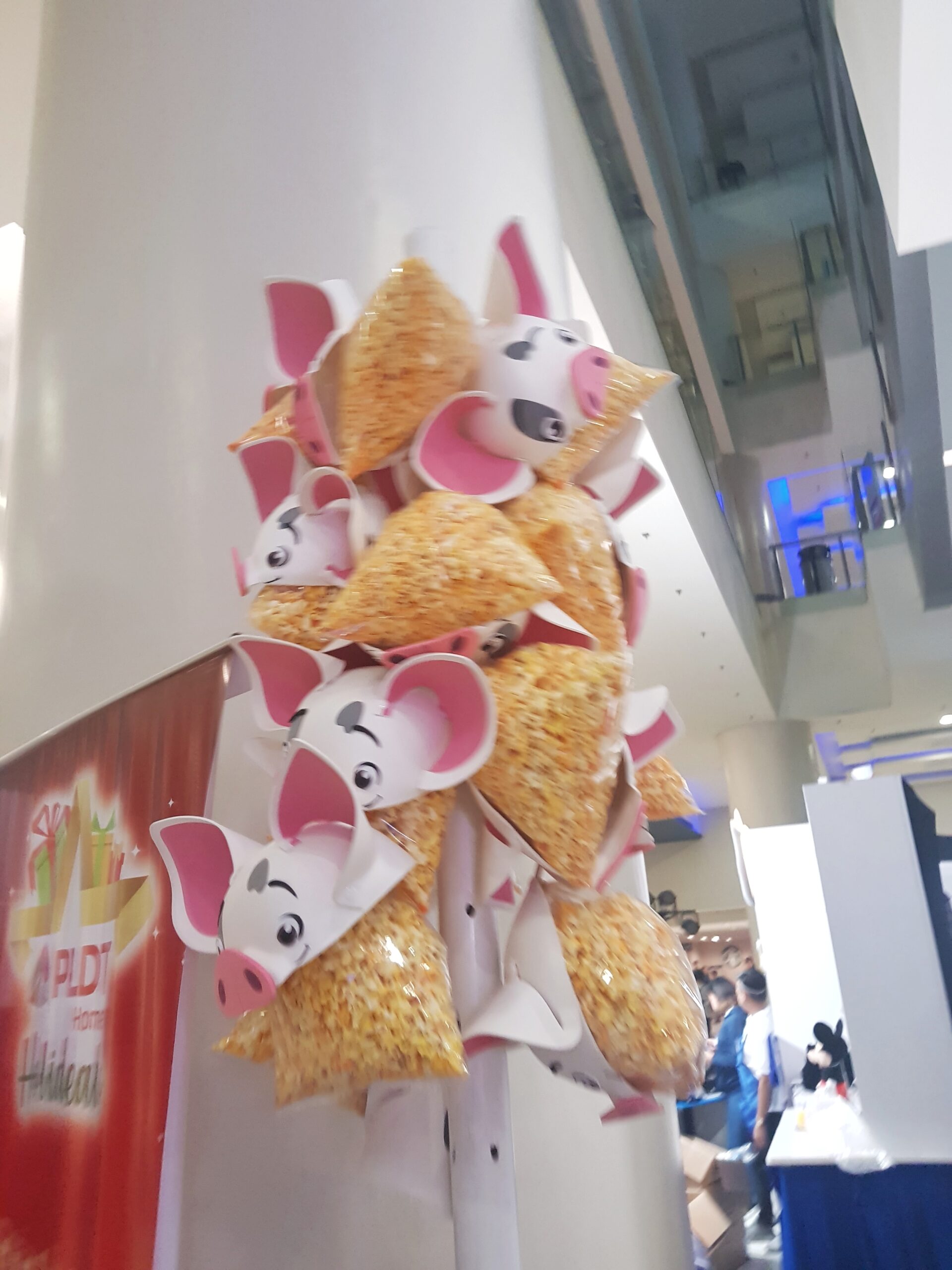 • During breaktime this is the chance to go to the comfort room and take photos on their big backdrop. Because after the show it will be hard to have a good photo without people on the background. And we experienced that. Hahaha! We waited that everyone finished taking photos.
This is our second time to watch Disney on Ice and yet we had a magical experience seeing our Disney favorite characters.
Would like to say Thank you to Sky Cable for the opportunity.
Another magical experience for us was the Meet and Greet with Mickey and Friends.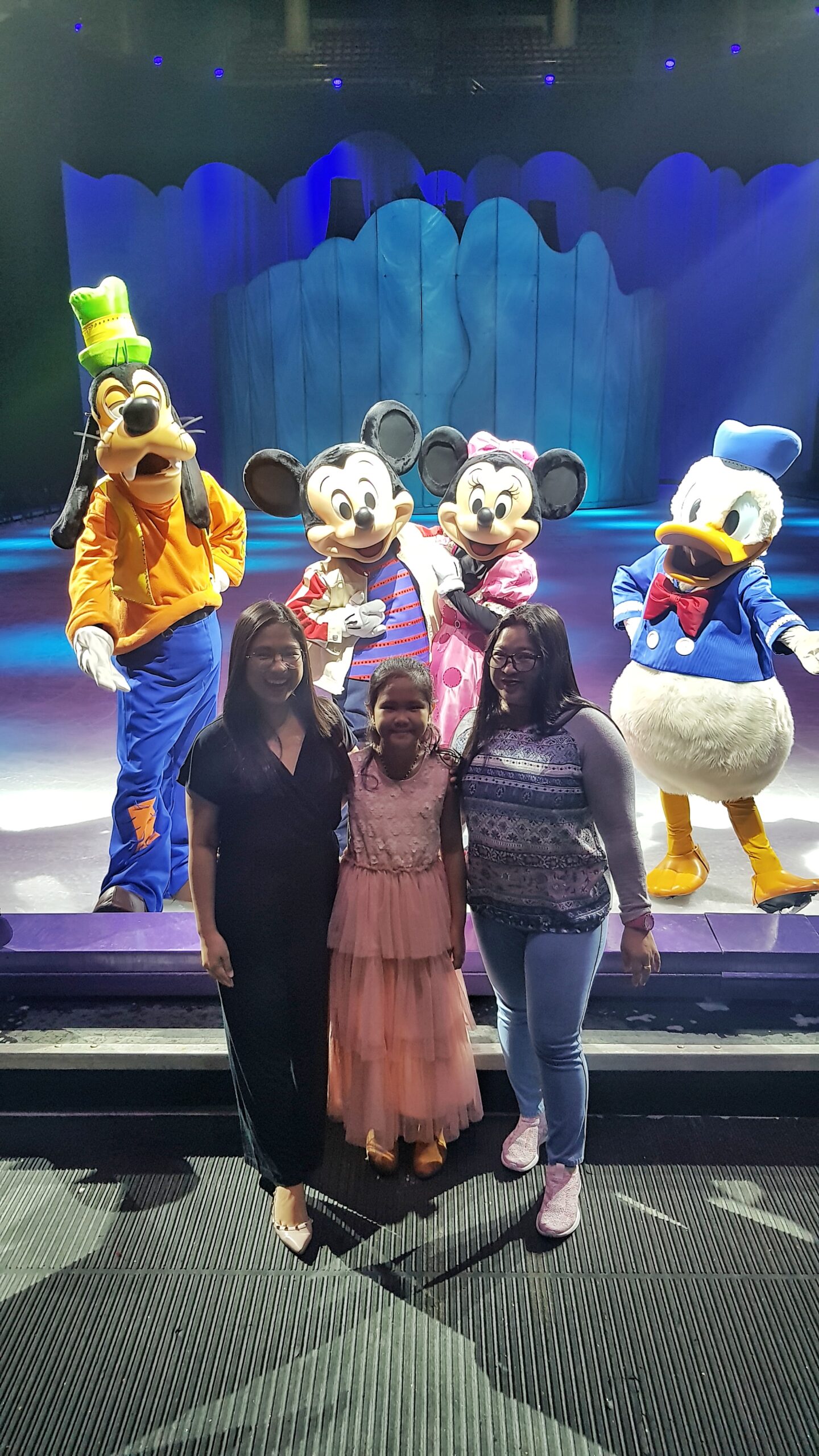 #MySkyUpdates
#MeAndMySky
#SkyLifePh
#SkyCable
You can also view my IG TV to sum up my Magical experience.