November 27, 2019 , Ronac Lifestyle Center, Magallanes, Makati City. Launching of DG Goat Milk. DG Goat Milk is manufactured by Pacific Healthcare Philippines.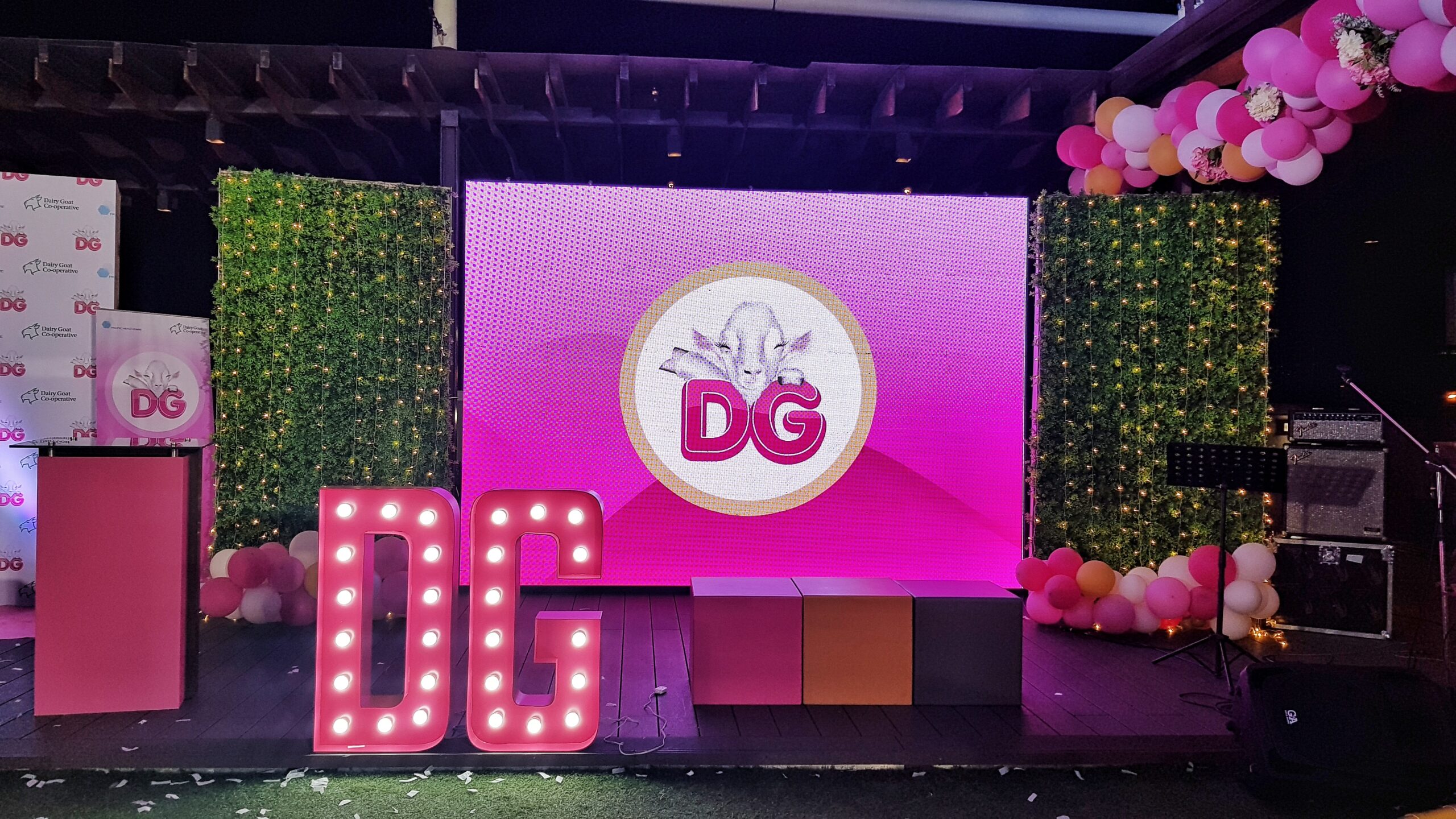 Introducing DG Goat Milk Beverage for Kids (for 3 years old and above); the Philippines' first and only Premium Powdered Milk sourced from Goat's Milk! Produced and imported from the Dairy Goat Co-operative
in Hamilton, New Zealand, DG Goat Milk Beverage for Kids offers powdered goat milk of the highest quality.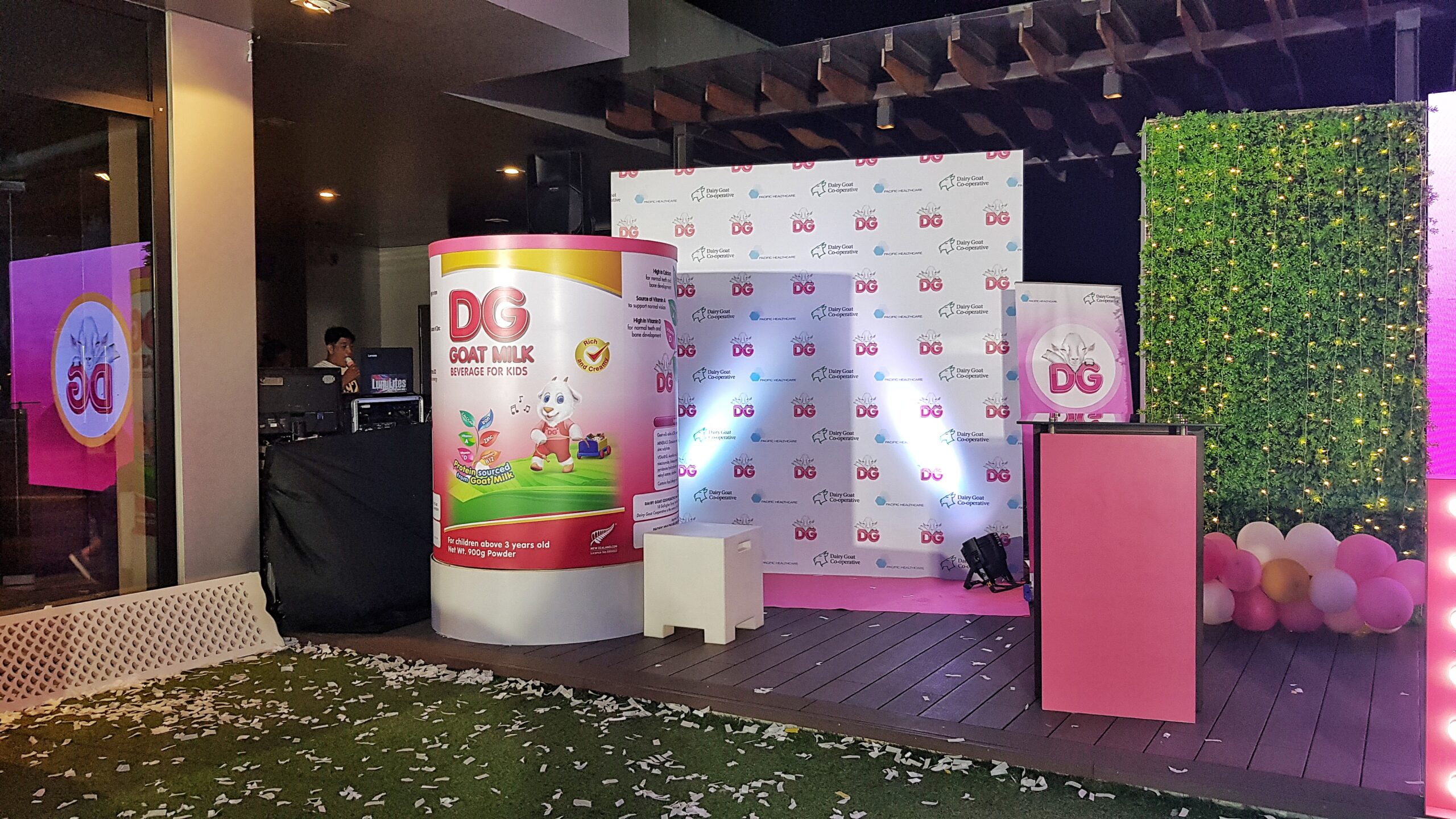 Our Goat Milk is made responsibly. The process of converting pure goat milk into a safe, exceptional powdered milk beverage is a gentle, and minimal one; our minimal processing results in a product closer to its natural source! Furthermore, we choose only the healthiest Saanen goats from New Zealand to ensure having milk of
the highest quality.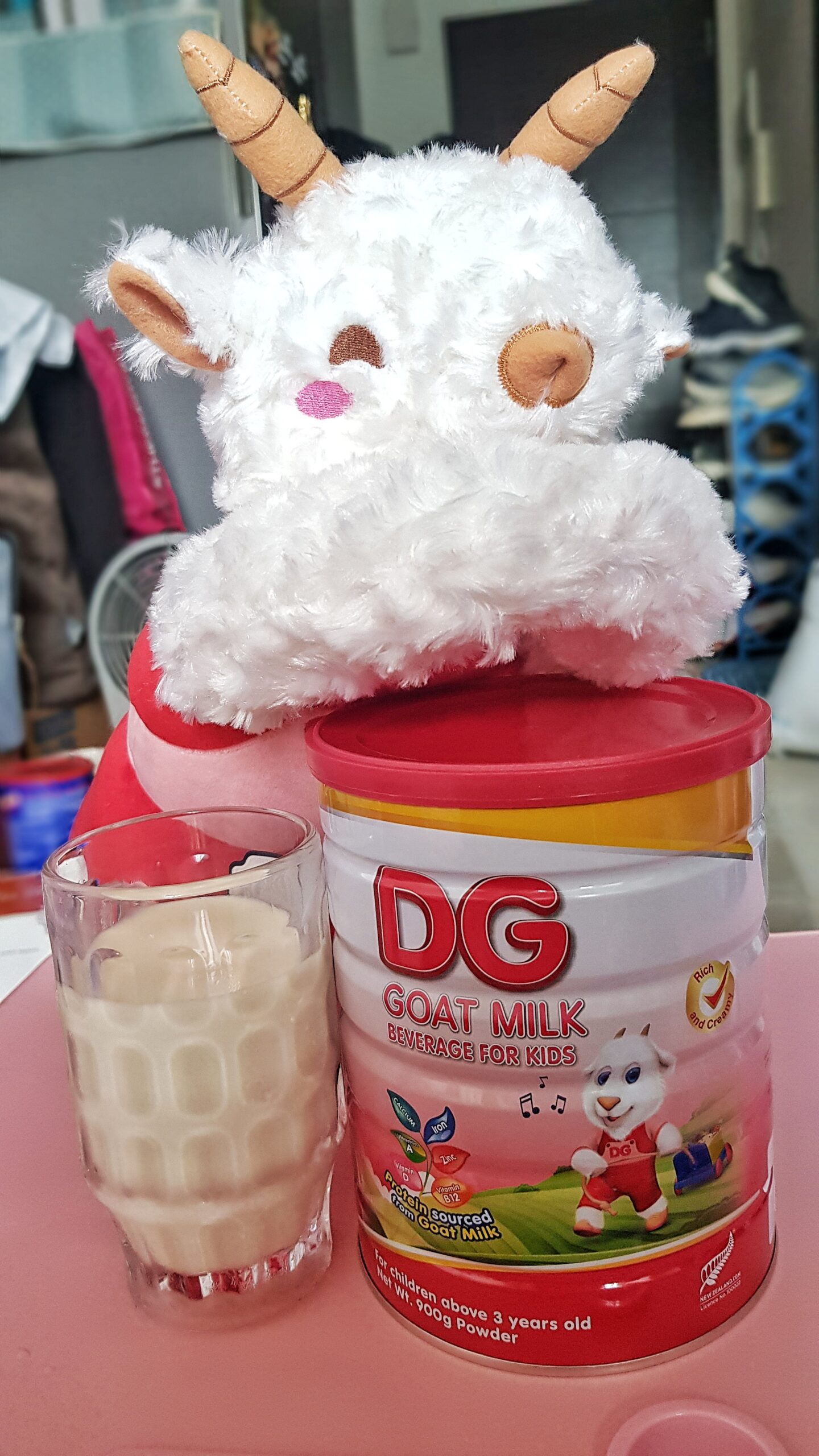 Our Product's Benefits
Naturally More Complete. Easier to Digest. Less Allergenic. DG Goat Milk Beverage for Kids (aged 3 years old
and above) is:
1. Naturally More Complete
Goats produce their milk through Apocrine Secretion, where milk fat and bioactive components in mammary secretory cells are enveloped by cell membranes as they are secreted. As a result, milk produced by goats
have naturally occurring bioactive components such as:
Polyamines for intestinal cell growth and digestive capacity development.
Nucleotides for gastrointestinal health, maturation, and recovery.
Free Amino Acids and Glutamic Acid for immunity and gut energy.
Taurine for bile salt formation (necessary for fat digestion), brain and retina development.
Growth Factors such as IGF1 and TGF Beta for immunity and growth development
Extensive and complicated fortification for these nutrients are no longer necessary!
2. Easier to Digest
Casein, the solid part of the milk protein produces curds in our stomach. Compared to milk sourced from other animals, DG produces a very loose curd structure with a high proportion of water that is easily broken apart, thus facilitating easier digestion of milk proteins.
3. Less Allergenic
β-Lactoglobulin is the whey protein that stimulates milk protein allergies. Compared with milk from other animals, DG has lowest levels of β-Lactoglobulin; thus making it less allergenic for us! Dairy Goat is undoubtedly the premium goat milk brand perfect for your child!
4.) With more CPP!
Casein Posphopeptides (CPP) binds more binds minerals such as calcium, magnesium, iron, and zinc. Thereby, increasing the solubility and absorption of these minerals.
This component is higher in DG, which can help your children grow healthy and strong!
They discussed the difference of Cow versus goat's milk. And also conducted Q&A portion wherein the the President of Pacific Healthcare Philippines, the Ambassador of New Zealand also joined during the discussion.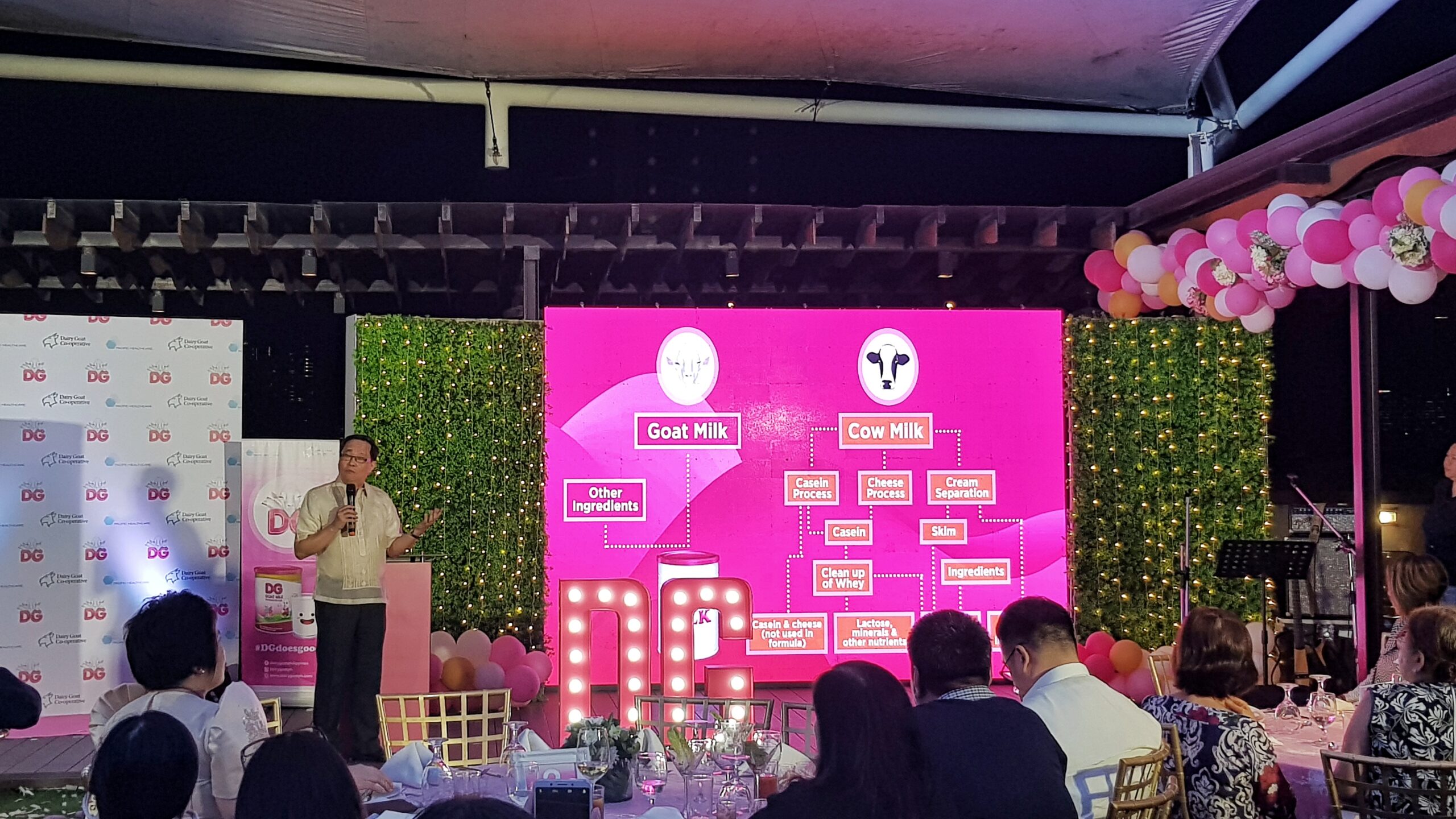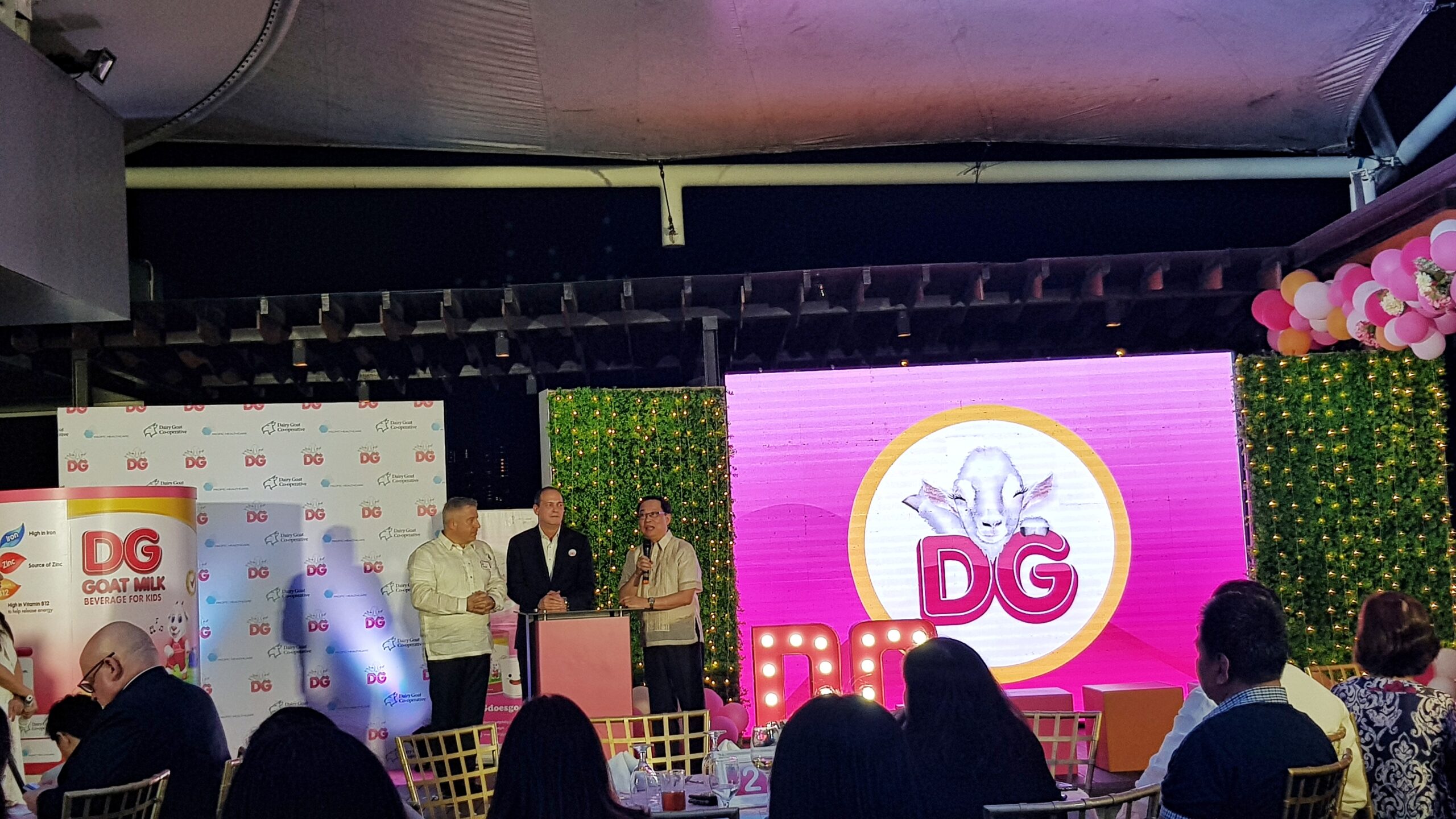 We also had a chance to try the DG-infused sorbetes. I had to say that I love it! Almost the same with the ordinary iced cream.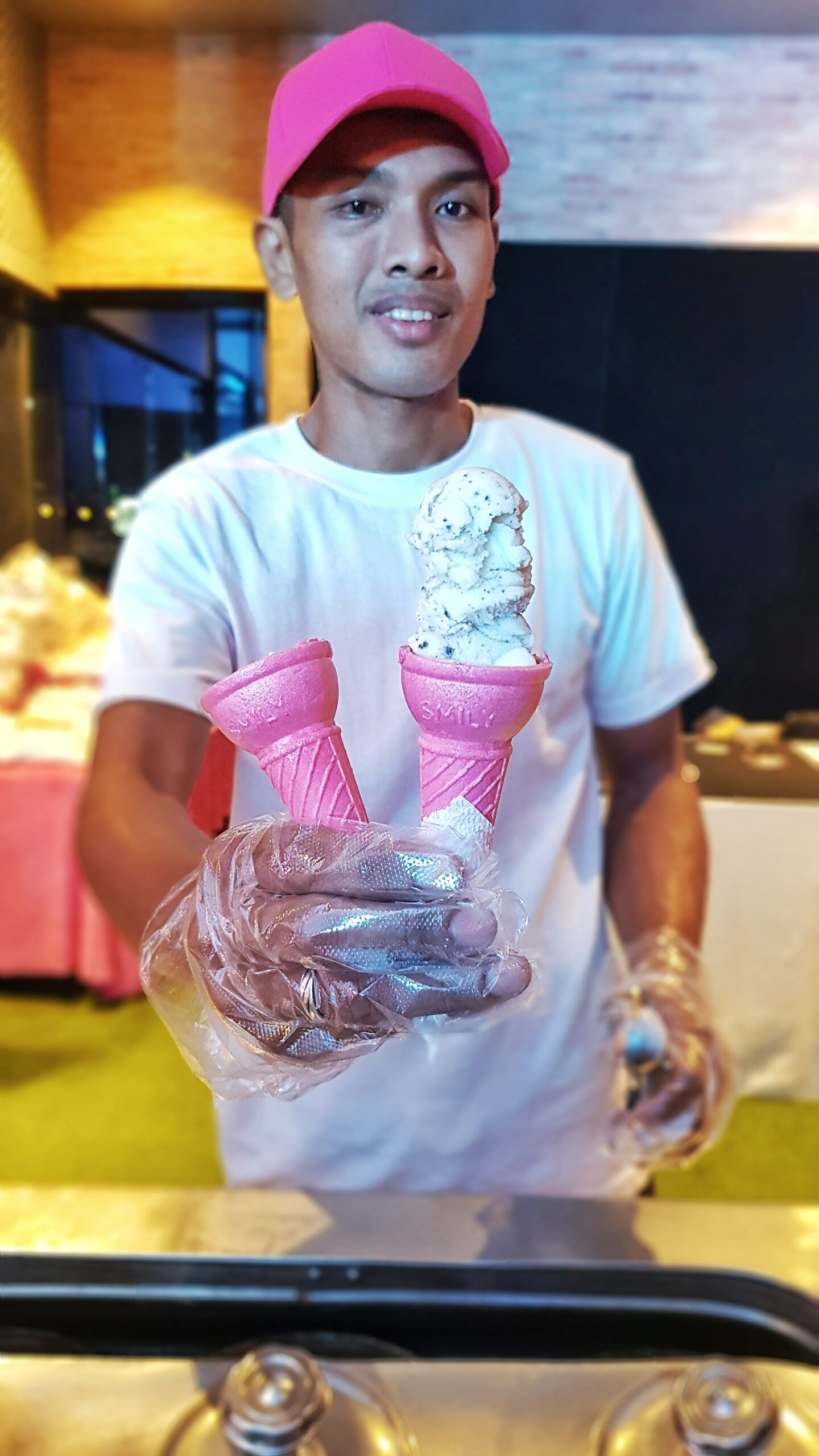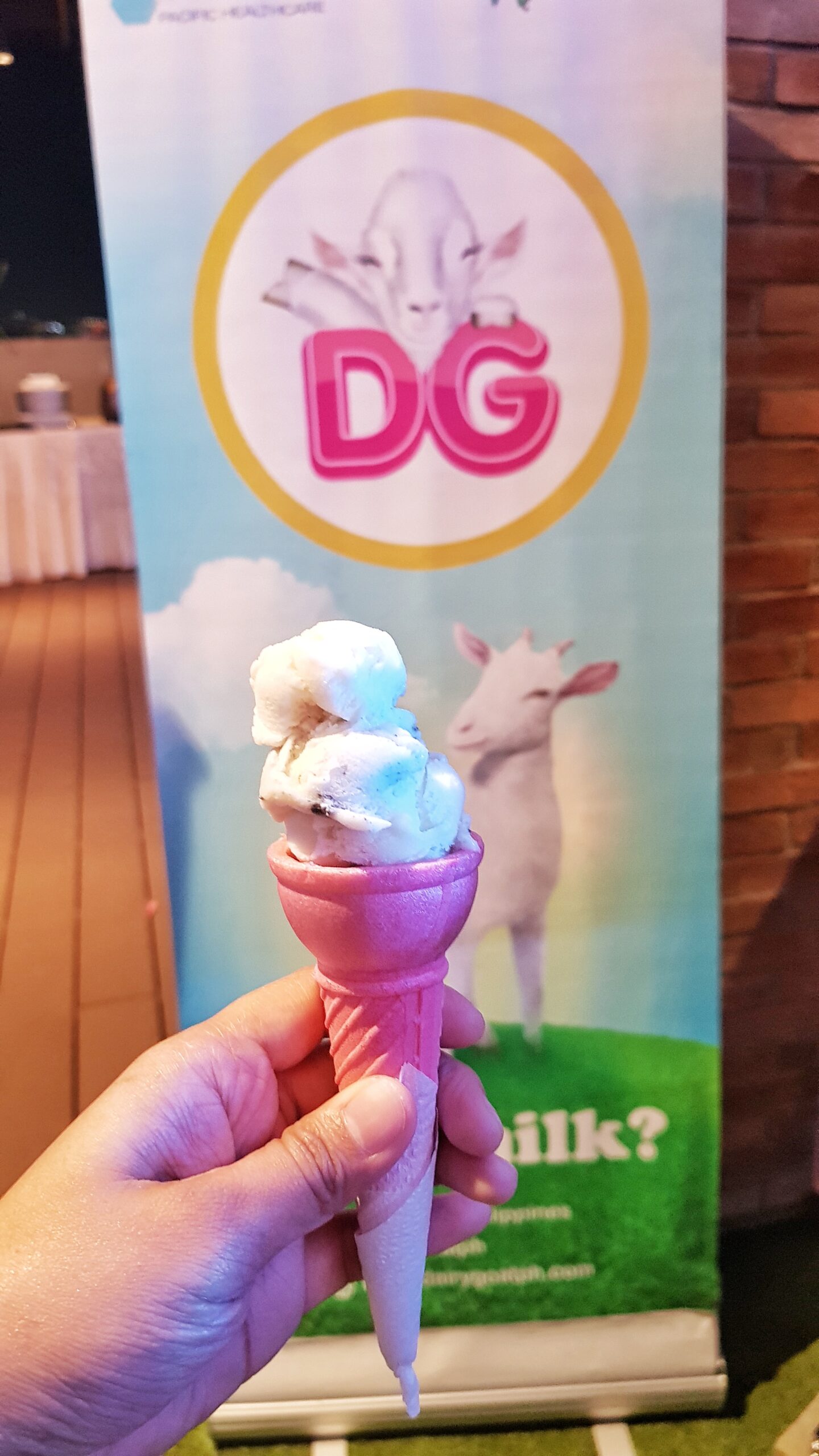 We had fun night, except from learning a lot about Goat's milk and it's benefits, I also had a chance to met Pediatricians that also had a chance to try it when they launched  it in Thailand. And lastly, I met fellow Mommy Bloggers wherein we shared our thoughts about the new milk drink.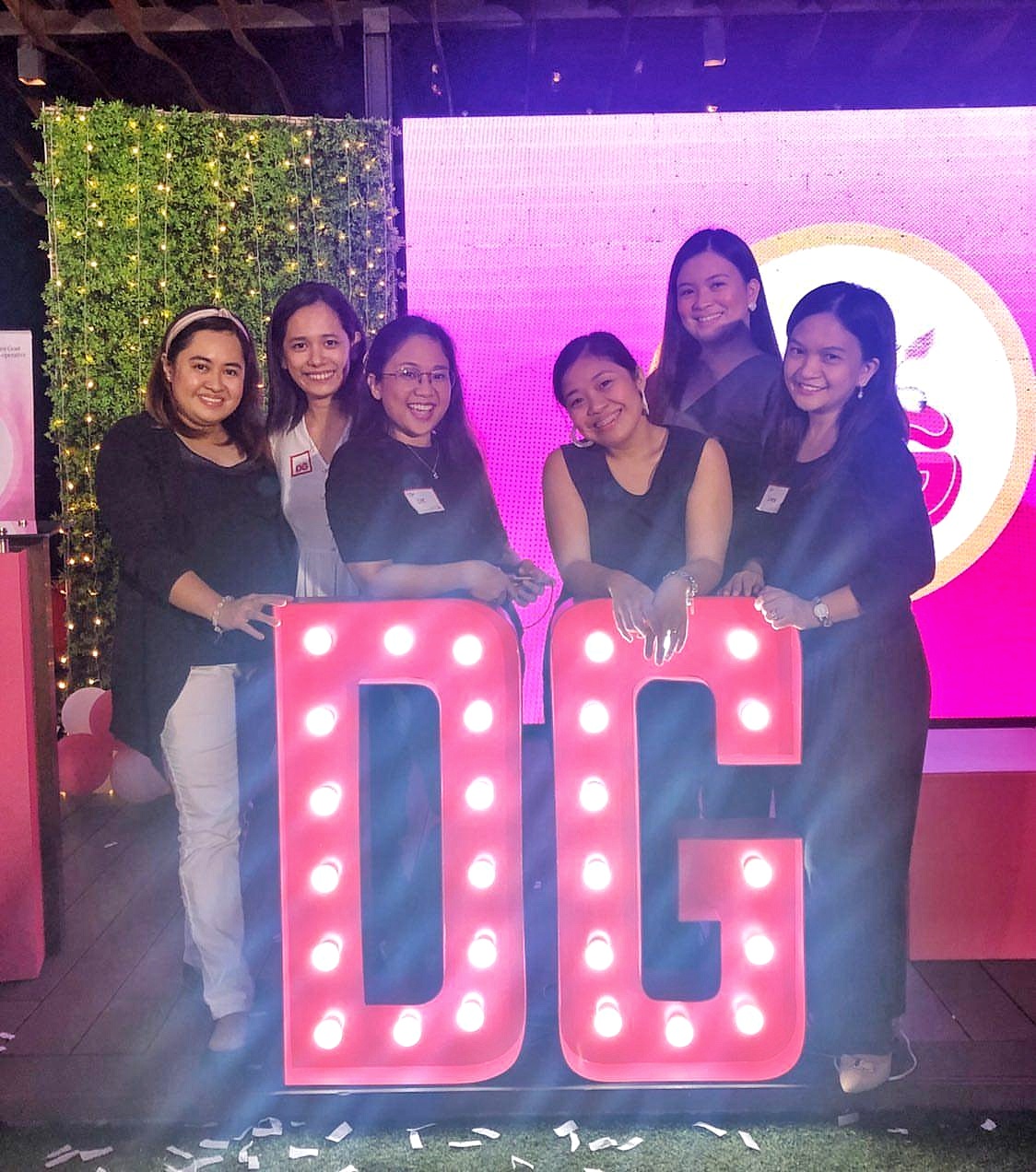 In case you are interested to buy, DG Goats Milk are now available in Lazada, Shopee and Mercury Drugs. Also sharing the links here for easy access.
https://www.lazada.com.ph/products/dg-goat-milk-beverage-for-children-3-900g-i489662642-s1286528713.html?fbclid=IwAR3voV1rkWJXzlxUyP9kDrgX_OAL36Pano0Pxj2J0QP-NHCEJB-zwHvVzm0
https://shopee.ph/DG-Goat-Milk-Beverage-for-Children-3-(900g)-i.107816683.6608629582?fbclid=IwAR3ofwU3Hg7t3WjsLDpktRolxm37QmoEkKI-20kHFzmkCcNrNlV3LgnD7wQ
—‐—————-
About Pacific Healthcare
Pacific Healthcare was originally established in Thailand in 1961 and currently one of the leading importers, distributors and marketers of healthcare and related products.  Based in Bangkok, Pacific Healthcare has over 400 full-time employees and an annual turnover of approximately USD 50 million.  The company is solid and reliable, with a well established reputation and a quality of service that is second to none.
In November 2006, Pacific Healthcare established Pacific Healthcare Philippines, Inc. as one of its first overseas ventures to meet similar demands of the Philippine market.  To date, the company has established its Pharmaceutical Division and Infant Nutrition Line with the vision of duplicating, if not surpassing its success in Thailand.  The company offers a one-stop solution for high-quality healthcare and related products to companies wishing to enter the Philippine market without establishing their own local operations.  These services include sales and marketing, importation, customs clearing, warehousing, distribution, regulatory, etc.
Knowledge of the local market offers Pacific Healthcare Philippines, Inc. the opportunity to develop and expand product ranges constantly.  Among others, products for the cardiovascular and gastrointestinal system, anti-diabetics, anti-infectives, oncology, vaccines, and dermatology are seen to initially comprise its line of products. To date, our clients for Pharma include Grifols, Medinova, TEVA, Ginsana, Echosens, Otodynamics, Bavarian Nordic, TriMed, Daewoong Pharma, & Shin Poong Pharma, among others.  We also have Dairy Goat Cooperative of New Zealand as our partner on Infant Nutrition.
Pacific Healthcare Philippines, Inc. holds its offices at Penthouse, Prince Building, 117 Rada St., Legaspi Village, Makati City, Philippines.