We've been in quarantine for a year now. There's a lot of food trends last year. Baked sushi is one of the food trends that went viral during the lockdown.
To tell you honestly it's my first time to try Salmon Cake and Baked Sushi. Ako nalang yata ang hindi pa naka try! 🤦‍♀️ Oooppps! Don't judge me, please. 😉
I am curious about it but during my pregnancy, I am not allowed to eat seafood and raw food. And Lockdown Season 2 came, this is my chance to try it. 🤭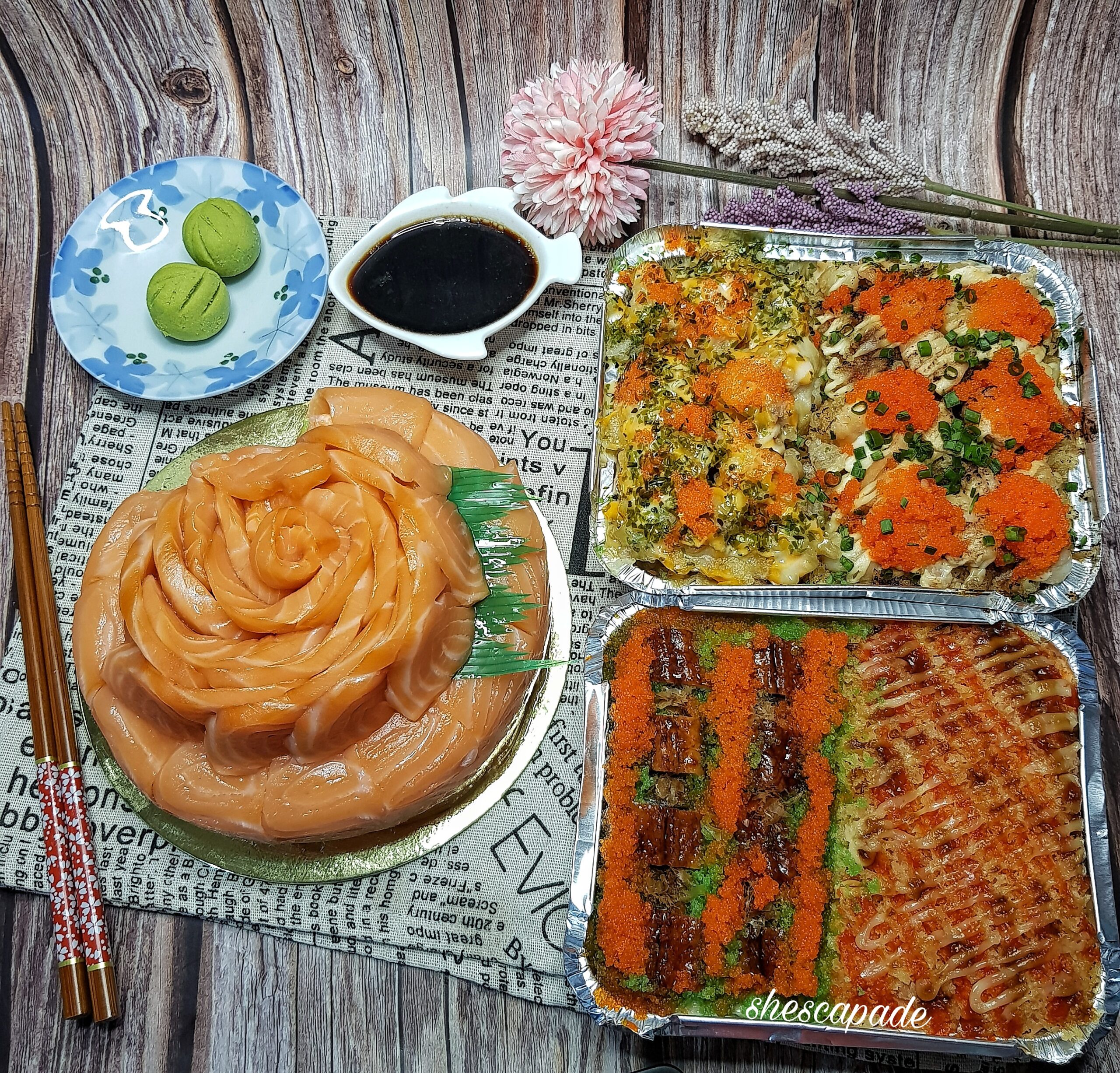 So I tried the Premium Salmon Cake and Baked Sushi of Salmon HQ.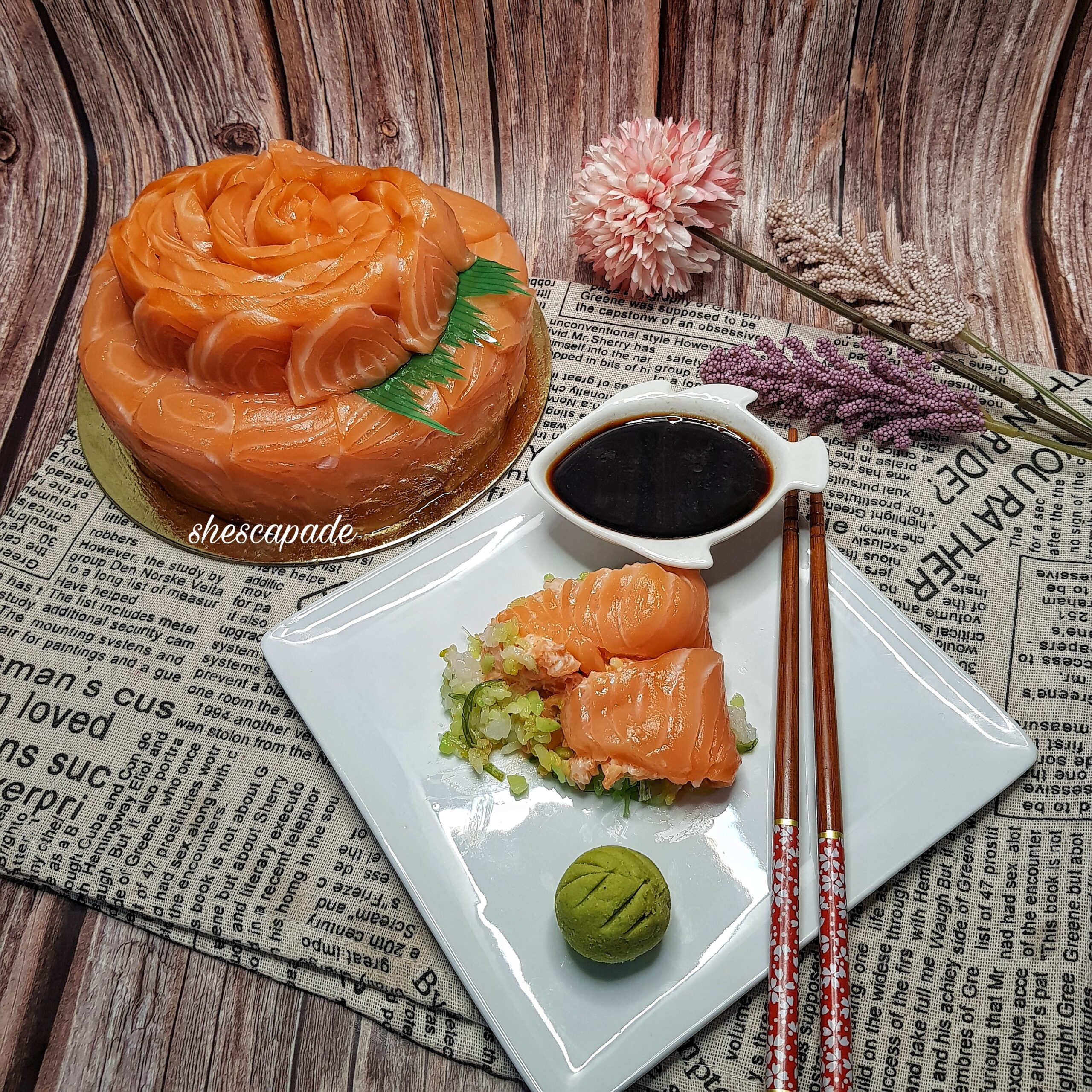 Their Premium Salmon Cake, is made of Japanese sushi rice, Japanese seaweed salad, and premium spicy salmon. A mixture of crabsticks with ebiko. And on top, layers of premium fresh slices of salmon sashimi. For me, the size is good enough for 3 to 5 persons. I got a small portion and it filled my stomach. Reminding myself to save some space for the Baked Sushi. 🤭
Salmon is good for the heart and it is great in helping to boost the immune system. It's worth it for the price of Php 1,200.00.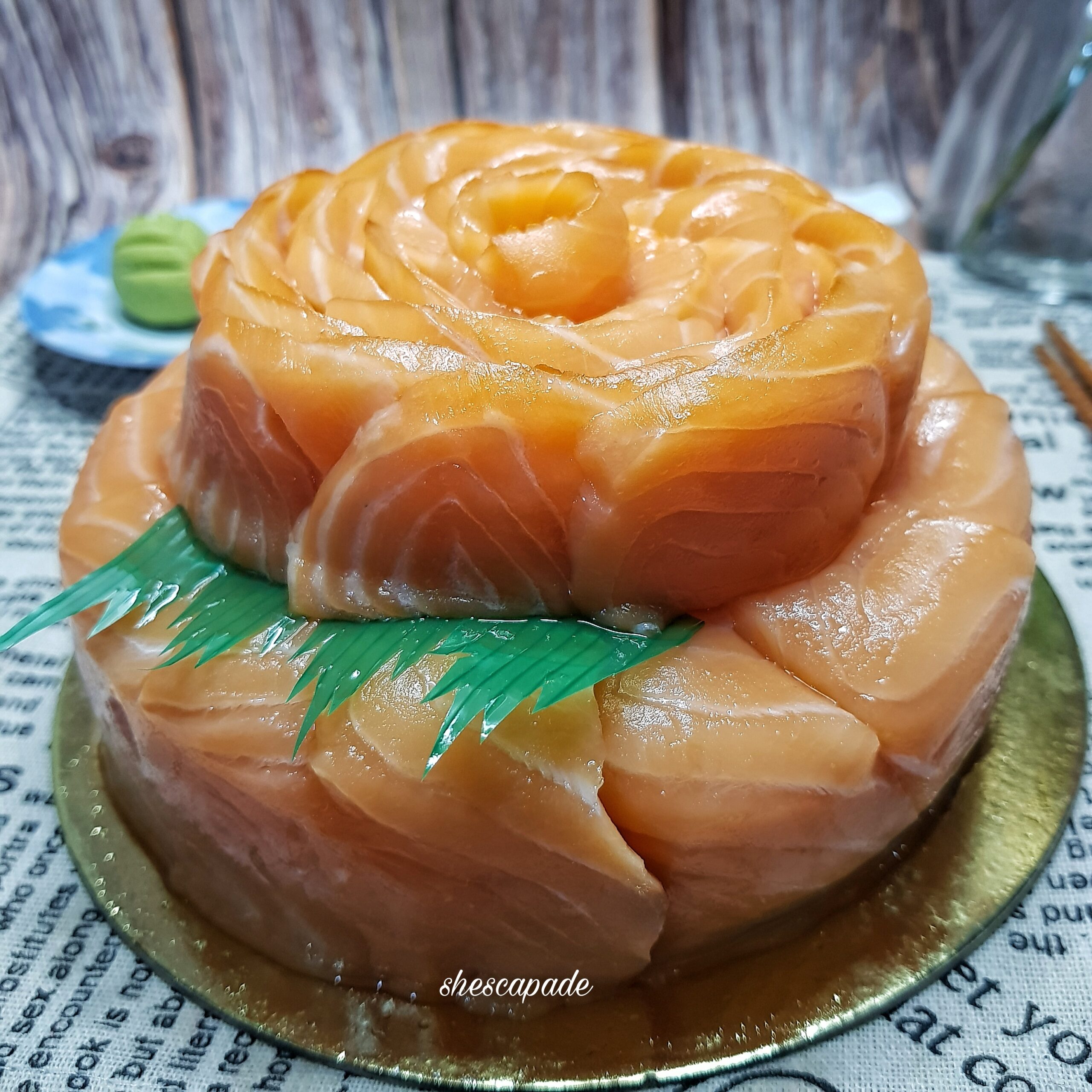 So this is it the famous, Baked Sushi. At last, I already tried it! Baked Sushi is literally deconstructed version of the original Japanese rolled sushi but it's baked. Consist of layers of Japanese rice, filling, and furikake rice seasoning. Slice them up or serve with Nori (seaweed sheets).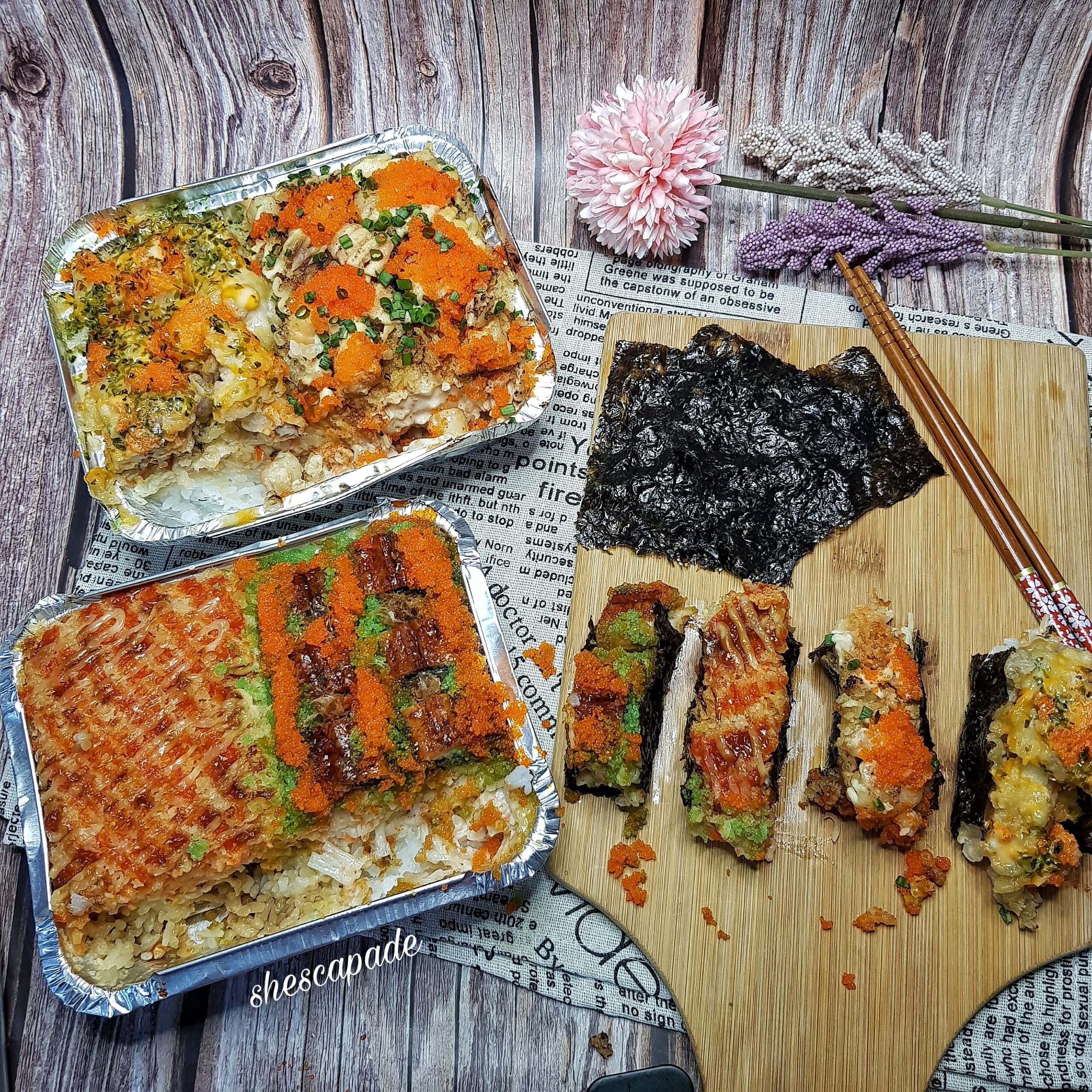 But what makes Salmon HQ different from other Baked Sushi is its distinct flavors and a very generous amount of ingredients. So I tried 4 flavors of their Baked Sushi: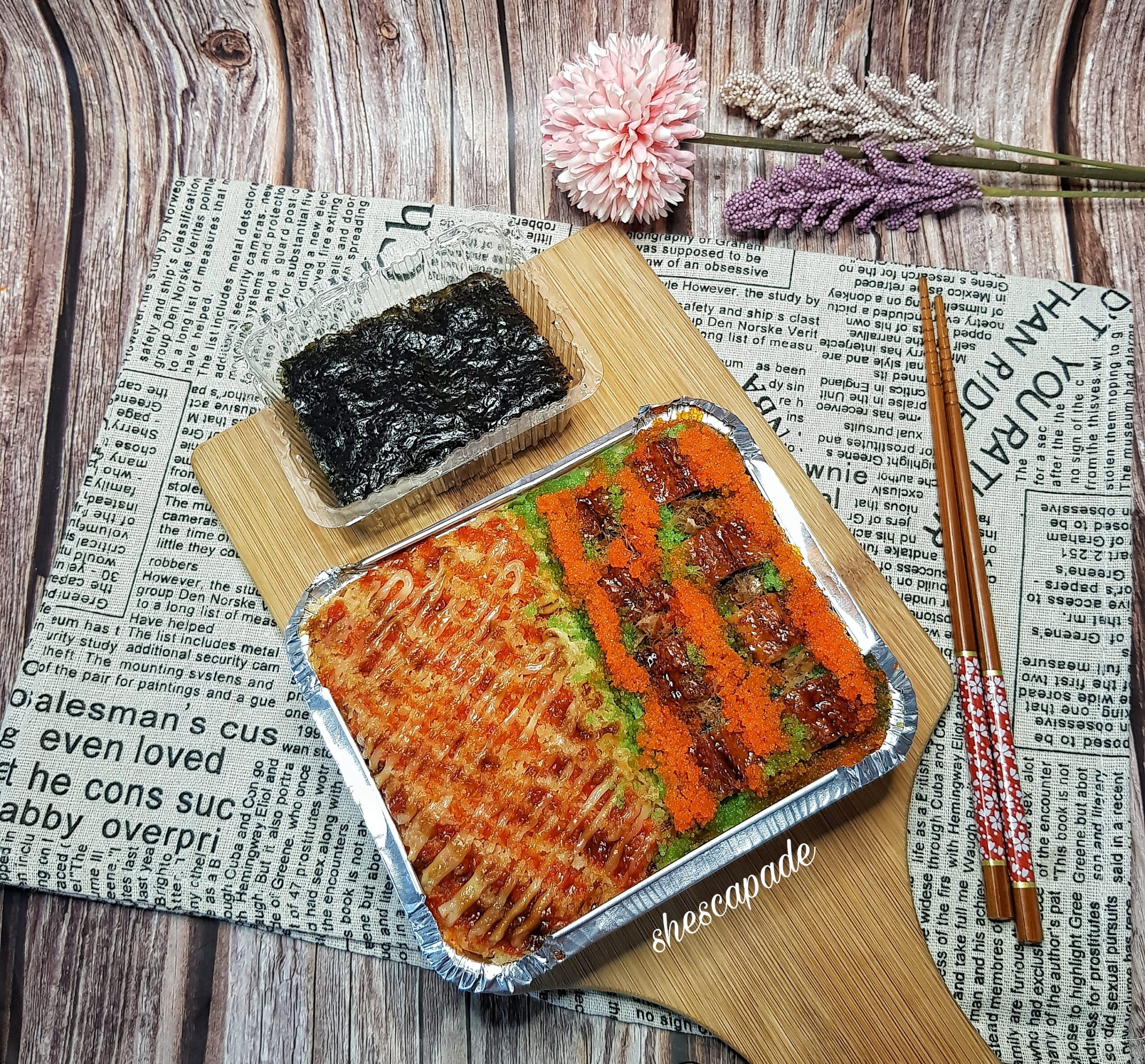 Crunchy California Sushi Bake on the left side and Unagi Madness on the right side.
Crunchy California Sushi Bake, a bigger version of the usual California Maki but made better because it's baked. If you love California Maki as I do for sure you will love it too. One of my favorites, I love the combination of the sweetness of mangoes with the hint of spiciness. You can taste various flavors in one bite. Truly it's #MaSHErap and #MomSheApproved
Unagi Madness Sushi Bake, topped with Japanese Unagi or freshwater eel. A bit spicy maybe because I have a low tolerance for spicy food. But I love their special sauce and one more thing that I love is that the Unagi has no fishy aftertaste. At first, I thought it's grilled pork because of its meaty taste and smoky flavor.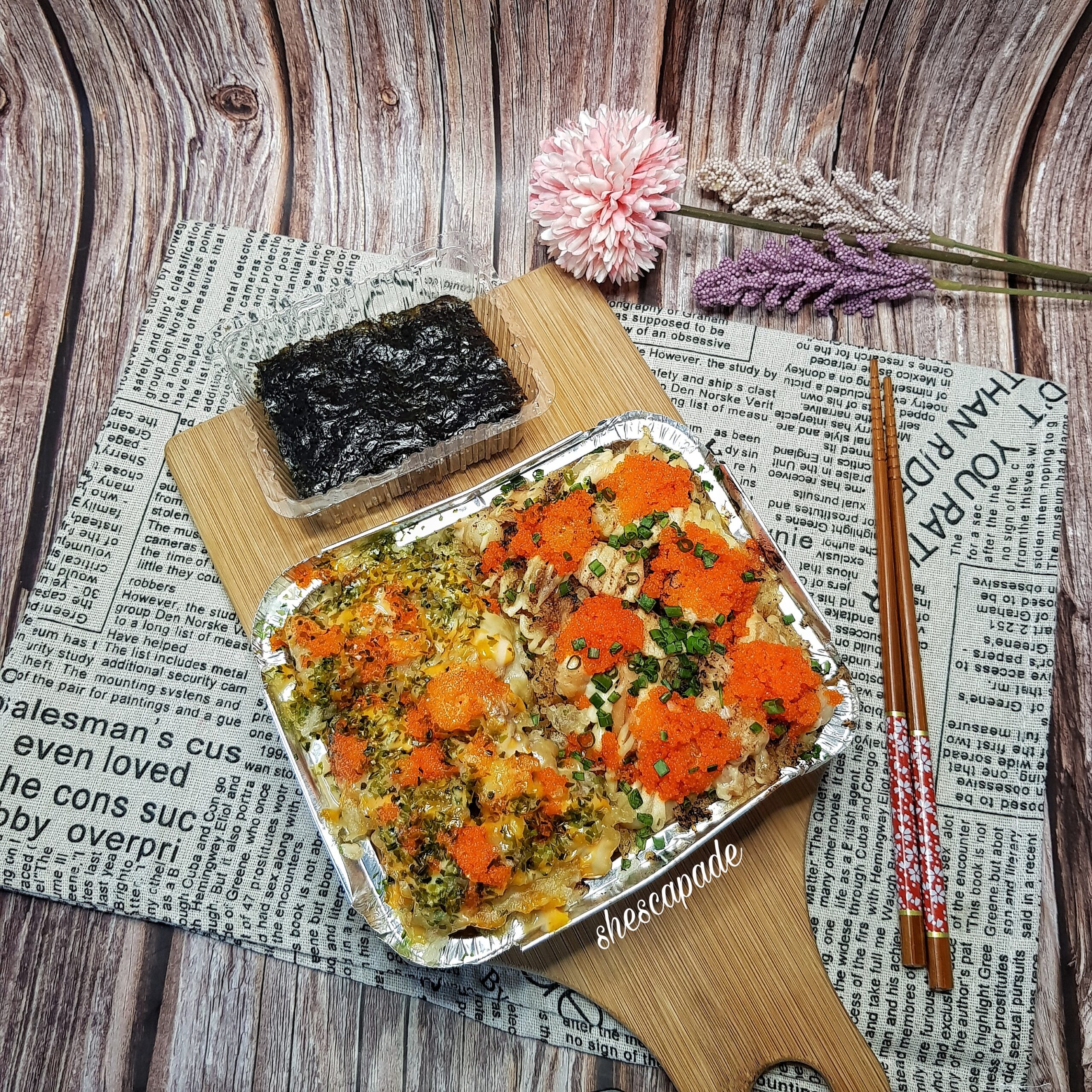 Aburi Salmon Scallops Ebi Sushi Bake on the left side and Soft shell crab and Ebi on the right side.
Aburi Salmon Scallops Ebi Sushi Bake, topped with scallops, Ebi, and salmon. All kinds of seafood in one tray. Oh my God! 😍 Also my favorite and my daughter like it too. It's creamy and savory. And you can taste various flavors in one bite. I must say Comfort food.
Soft Shell Crab & Ebi Sushi Bake, topped with crunchy soft shell crab tempura and Ebi tempura crumbs with Salmon HQ special sauce to make it more flavorful. My daughter loves it too. At first, I thought it's Ebi tempura only but eventually, I tasted the soft shell crab tempura. If you want to try something new then jumped on the new flavor of Baked Sushi. Eat it with seaweeds or on its own!
It comes in different sizes:
Small – P800, good for 1-3 pax, 6 3/4"x  5 3/4" with 1 seaweed pack.
Medium – P1,600.00, good for 4-6 pax, 8" x 8" with 2 seaweed packs.
Large – P1,800, good for 6-8 pax, 8 x 10 comes with 3 seaweed packs.
Let's revive the #LockdownEats trend last year and make it a #SummerEats trend now! 🌞 If you are looking for fresh and quality Baked Sushi and Salmon Cake that is value for money, yummy but still healthy then check for Salmon HQ.
To order, message them through their Facebook and Instagram pages.